Yuva Desh's Narendra Modi tweet: Congress must avoid such faux pas, because Gujarat is proud of its 'chaiwallah'
With the Gujarat Assembly election less than a month away, it seems like the Congress is asking for more trouble in the poll-bound state.
With the Gujarat Assembly election less than a month away, it seems like the Congress is asking for more trouble in the poll-bound state. Despite the fact that party already has its work cut out in the state, the Youth Congress magazine Yuva Desh's below-the-belt attack on Prime Minister Narendra Modi's past as a chaiwallah (tea-seller) will not win it any brownie points.
The magazine on Tuesday tweeted out a meme mocking Modi. The meme, which was subsequently deleted after a social media backlash, showed Modi with Donald Trump and Theresa May, whereby he mispronounces the word 'meme', leading to Trump correcting his pronunciation and May suggesting Modi stick to selling tea.
Congress' online magazine tweets derogatory meme attacking PM Modi, deletes later

Read @ANI story | https://t.co/4uBvxWHfBM pic.twitter.com/JhH82acg5S

— ANI Digital (@ani_digital) November 21, 2017
Even though the party promptly disowned the act attributing it to "volunteers", the damage was already done. The tweet, which shows Modi in poor light over his command over the English language and his humble beginnings as a tea-seller, has kicked up a storm in Gujarat. BJP leaders have heavily criticised the personal attack on the prime minister.
The insult comes a few days after Congress vice-president Rahul Gandhi told party workers not to resort to personal attacks on the prime minister. Clearly, Rahul's appeals have fallen on deaf ears. However, one can't blame the Congress party workers alone.
More than once, Rahul himself has resorted to similar personal attacks on Modi calling him "feku" and indirectly describing Modi's speeches as 'Jumlon Ki Baarish' (deluge of empty promises).
For that matter, even the prime minister has not been far behind in the game of personal attacks on his rivals. More than once, Modi has referred Gandhi as 'shehzada' in his speeches. Even other BJP leaders, including BJP president Amit Shah, have personally attacked former prime minister Manmohan Singh and dubbed him a puppet. The slugfest is not limited to just these two parties.
There are umpteen examples of other political leaders launching distasteful personal attacks on rivals. Thus, the fact is that the chaiwallah episode is just another instance in a long series of mudslinging involving all sides. The drama also shows that the level at which political parties engage with each other is reaching new lows, not desirable in a healthy democracy and certainly not a good example for the aspiring politicians.
As for the chaiwallah meme, despite the apology, this is likely to boomerang on the Congress in Gujarat. Even Modi's biggest political enemies will agree that despite all the criticism that he receives for his policies and his perceived religious/ideological inclinations, the prime minister's humble roots and his rise from poverty to the office of India's Prime Minister has been an inspiring one for the people of Gujarat.
A personal attack against him will not go down well with the neutral voters. If one goes by the ground reports, Modi continues to be the most revered leader in the state. Gujarat, which takes immense pride in Modi's rise to power from poverty, his clean image and ability as an efficient administrator, will be a tough battle ground for the Congress.
With the freshly-struck deal with Patidars and backward castes promising quota for jobs and education, the party's poll prospects are certainly better now than it was before. But, the Congress still has a long way to go to secure a safe position ahead of the polls. For Rahul's Congress, this is a valuable time to rework its political approach and regain the lost connection with the people presenting itself as a mature, responsible political party. By launching a below-the-belt-attack, Congress has only scored a self-goal in an already tough match.
News & Analysis
Twitter has upset many users with its 'arbitrary' verification policies, and the recent 'mistaken' verification of bot accounts made it worse.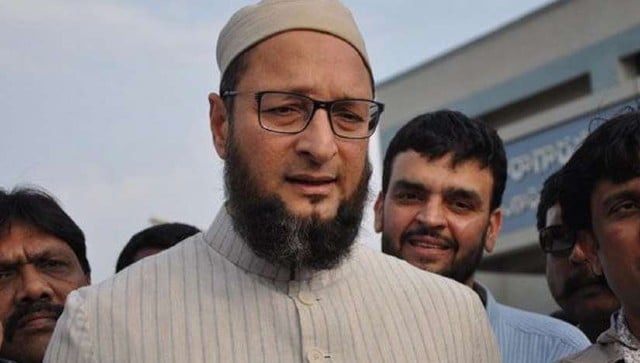 India
The hacker removed the Twitter bio from the party's official verified handle and also changed the name from AIMIM to 'Elon Musk'
News & Analysis
Twitter Fleets is an Instagram Stories-like ephemeral feature, that appears on the top of a user's feed, and posts on it disappear in 24 hours.