Youth Congress leader killed in Kannur: Congress to intensify protests, K Sudhakaran to observe 48-hour fast
As part of intensifying the agitation against the 'delay' in arresting those behind the murder of a Youth Congress functionary in Kannur, senior party leader K Sudhakaran will observe a 48-hour fast from Monday
Thiruvananthapuram/Kannur: As part of intensifying the agitation against the "delay" in arresting those behind the murder of a Youth Congress functionary in Kannur, senior party leader K Sudhakaran will observe a 48-hour fast from Monday.
The Congress also alleged that 19 murder case accused had been granted parole before the Youth Congress functionary Shuhaib was hacked to death at Mattanur on 13 February.
Kannur district Congress committee president Sateeshan Pacheni and Youth Congress workers had held 24 hour fast earlier demanding the immediate arrest of the accused.
Announcing the protest, Sudhakaran said he would launch the agitation in front of the Kannur collectorate at 10 am on Monday, and if the accused were not brought to book by then, he would continue the fast.
Opposition leader in the assembly Ramesh Chennithala lashed out at the ruling CPM-led LDF and alleged that 19 murder case accused had been out on parole when Shuhaib was killed.
Those who were out on parole included Kodi Suni and TK Rajeesh and Anoop, who are accused in the 2012 murder of RMP leader TP Chandrasekharan, Chennithala told reporters.
The parole of some of the accused had also been extended he said releasing the list of the accused who were out during that time.
There were 31 hack injuries below the knee of Shuhaib and the brutality was similar to that inflicted on Chandrasekharan when he was murdered, he said.
The statements of the parents of the victim have not been taken so far and the police team had arrived at the scene of the crime after about one and half hours, he alleged.
Chennithala also attacked Chief Minister Pinarayi Vijayan for not condemning the incident.
This would only help in encouraging the accused, he said.
Meanwhile, Kannur SP, Siva Vikaram said there was no lapse in the investigation of the murder case.
"Investigation was going ahead and a special team was probing the case. I am satisfied with the investigation", he told reporters.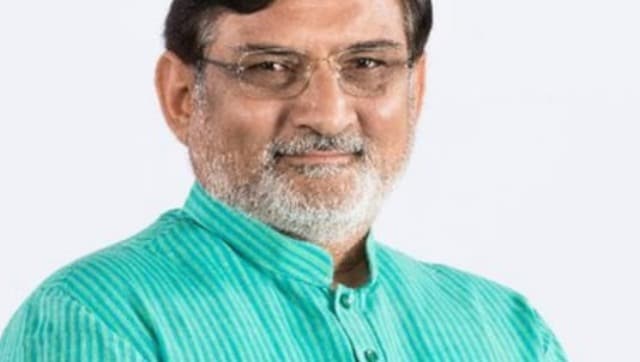 India
In the cross-currents of development and a dark agenda floats Lakshadweep's future. Its moment to choose has come
Politics
Several BJP leaders downplayed the impact of Mukul Roy's return to TMC, with Dilip Ghosh saying Roy himself wasn't sure whether the BJP 'gained anything'
Politics
Before his death, Prasada Sr who had contested and lost against Sonia Gandhi for the leadership of Congress was totally disillusioned with the Congress and Gandhis, in particular