Yogi Adityanath's namaaz-surya namaskar statement is a welcome attempt at being inclusive
Yogi Adityanath's statement that surya namaskar is similar to namaaz should be welcomed.
Yogi Adityanath's statement that surya namaskar is similar to namaaz should be welcomed. Instead of filtering it through the narrow prism of communal polarisation, his comments should be seen as an admirable attempt at syncretism and inclusiveness compatible with his role as the chief minister of India's most culturally diverse state.
Speaking in Lucknow on Wednesday during the inauguration of the three-day Yoga Mahotsav, Adityanath said: "All asanas (positions) in surya namaskar, pranayam are similar to the way namaaz is offered by our Muslim brothers. But nobody ever tried to bring them together because few people were interested only in 'bhoga', not yoga."
In June 2015, a few days before India led a conglomerate of 175 nations in celebrating the first International Yoga Day, some Muslim groups led by the All-India Muslim Personal Law Board (AIMPLB) had expressed their unease about the event and objected to surya namaskar being included in the itinerary. What Yogi, then a five-time Gorakhpur MP, had said in that context triggered a controversy and gained him international notoriety. His comments have since been repeatedly held as 'proof' of his 'anti-Muslim' credentials.
"Sun is the source of life-giving energy. Whoever thinks Sun is communal, I would like to humbly request them to drown themselves in the sea or they should stay in a dark cell… Sun God has never deprived anyone of its light based on caste, creed or religion. Despite that if they are calling the sun communal, I feel amused at their mindset," he had said at an event in Varanasi on 8 June. Contrast his earlier statement with what he said on Wednesday.
"We all will have to decide, who actually is communal… During surya namaskar, if one closely observes all the postures it would be clear that they are very similar to the prayers offered by our Muslim brothers… There is such a wonderful coordination between the two, but never before had any effort been made to bring them together, as some people find benefit in votes and not in yoga. Those who have divided the society on lines of caste, creed and religion cannot believe in yoga."
The debate about "secularism" and how the idea has been subverted in Indian popular consciousness by entrenched power brokers into a corrupted word, alien to its spirit and letter, isn't new. Firstpost had argued in a recent piece that Narendra Modi is using his political heft to reverse the framework of "secularism" from a top-down, imported European concept to its ancient Indic traditions ('Yogi Adityanath as Uttar Pradesh CM: Modi is performing the last rites of Nehruvian secularism').
The parameters of perverted 'secularism' that seeks to associate sun with a religion apart, Adityanath's statement in 2015 is no more 'communal' than the one he issued on Wednesday. It is debatable whether "drown themselves in the sea" is a 'death wish' — as some critics have held —or an idiomatic expression of dismissing someone's words with contempt. Nitpickers and those convinced that Yogi is "communal" might miss the nuance of an Indian language they do not or prefer not to understand.
Be that as it may, the imagery of Adityanath's words has undergone a noticeable change and appears to be shorn off its rough edges.
Skeptics might say that the Mahant of Gorakhpur mutt's views hasn't undergone a radical change. That may well be true. In politics though, words matter as much actions do. As the chief minister, his comparison of a yogic mudra with a Muslim prayer, both daily routines, serves two important purposes. First, Adityanath is perhaps trying to shed his image as a propagator of muscular Hindutva and rebranding himself as a moderate leader focused on development and inclusiveness for all. His statements since assuming power have certainly been conciliatory.
Speaking to a crowd in Gorakhpur for the first time since taking over as the CM, Yogi Adityanath had said his government will indulge in neither appeasement nor discrimination. "Na jaati, na mazhab, na ling ke naam par koi bhedbhaav hoga. Vikaas sabka hoga. Kisi ka tushtikaran nahi hoga (There won't be any discrimination in the name of caste, religion or gender. Development is for all and appeasement for none)". This shift from a position of resentment and rebellion while in opposition to conciliation while in power isn't unheard of in politics and Adityanath's comments on namaaz and namaskar certainly fits that template.
Second, and more importantly, Adityanath is quite clearly trying to break the taboo of Hindutva associated with yoga and pitching it as a cross-cultural practice that has immense proven benefits for the body and mind. Speaking about Yoga Mahotsav, he said further: "If this event was organised before 2014, its organisers would have been dubbed communal. That was just because of certain people with a negative mindset... While yoga caters to your all-round health and well-being, exercise focuses merely on the physical aspect. People who prefer physical exercises become absent-minded as they age, but yogis always remain alert physically, mentally, spiritually and socially".
It is important that yoga's Hindutva taboo is broken because it is a misleading concept propagated in India by sundry so-called "secular" political parties. They were helped along the way by patriarchal power brokers in AIMPLB — an unelected body — which has taken upon itself the responsibility of interpreting Islam in India. In his piece called 'India and the Politics of Yoga', Manil Suri writes in New York Times that though yoga has run into rough weather before among conservative Christians and in some Islamic theocratic states such as Egypt, Malaysia and Indonesia, "there is no historical record of other religions' disapproving of yoga.
Muslim travellers in India, fascinated by yoga's teachings, started bringing translated works to the Islamic world almost a millennium ago. The Mughal emperor Jahangir commissioned a Persian text, Bahr al-Hayat, which depicted 21 asanas, or positions." It is heartening to see some Muslim groups have taken the UP chief minister's statement in the right spirit. Speaking to ANI, Jamaat-E-Hind president Maulana Suhaib Qasmi on Thursday said: "Yogi Adityanath's statement is appreciable which will unite the nation. Every religion guides us to follow peace and love and therefore we will embrace our country as one… This belief followed by Yogi Adityanath and Prime Minister Narendra Modi is highly appreciated."
Maulana Kable Sadiq, another cleric, went a step further, asking Muslims to get over their fear of Adityanath's government and seek rationality from own leaders. "Muslim leadership is emotional about these issues as they do not have rational thinking. They should fear Owaisi and Mohammad Ayub," he said.
Adityanath's statement will go a long way in showing the silliness of arguments about yoga being the tool of a greater 'Hindutva project'.
India
Death by selfie is a thing, a fatal national passion. The latest instance comes from Lakhimpur Kheri, where a man had gone to check out a party of elephants on the move
India
It is time we seriously examine our consumption and disposal of electrical and electronic equipment and make it environmentally conscious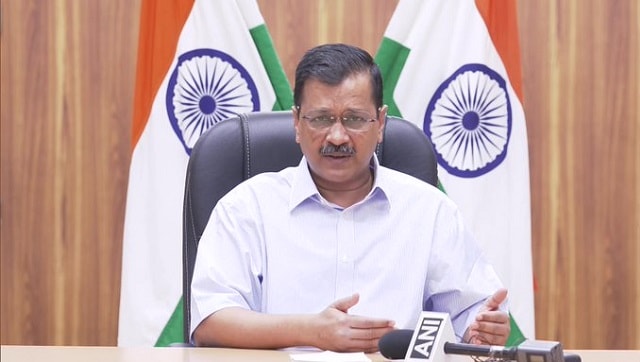 India
The Delhi chief minister had announced a similar kind of winter action plan to combat air pollution last year too, but to no avail