Yogi Adityanath's speech in Lok Sabha: Uttar Pradesh CM talks development, anti-corruption and inclusivity
In what could be Adityanath's last speech in the parliament, he vowed that the new Uttar Pradesh government will work for the development of all people and communities.
Even as most people are still trying to come to terms with the appointment of Yogi Adityanath as Uttar Pradesh chief minister, the five-time Gorakhpur MP on Tuesday appeared to be speaking a new language in the Lower House.
Addressing Parliament for the first time after taking charge as the UP chief minister, Adityanath's speech was peppered with niceties and praise for Prime Minister Narendra Modi, while it consciously stayed away from any controversies.
In what could be Adityanath's last speech in Parliament, as he is constitutionally obliged to vacate his seat and win an Assembly seat within the next six months, he vowed that the new Uttar Pradesh government will work for the development of all people and communities.
Heaping praise on Modi at the onset of his speech, for "reshaping the economy" at a time when it was at its "lowest", Adityanath said that contrary to the "rumours" being spread about the BJP, Modi has proved by his work that his government works for the benefit of all people. He said that the benefits of all schemes floated by the BJP cut across communities and faiths. He added that following prime minister's slogan of "sabka saath sabka vikas", the UP government too will work for the development of all communities.
He said that he will work to rid the state of corruption and communal riots. Adityanath, a long-time BJP member from Gorakhpur, told the Lok Sabha that he will curb anti-social elements in the country's most populous state.
"We will work to make the state free of corruption, rowdyism and hooliganism. We will present a development model which will prevent distress migration of youths for jobs," he said.
He claimed credit for bringing about changes in Gorakhpur, which he admitted did not enjoy a positive image among people earlier.
Now, he said, no trader in Gorakhpur paid "goonda tax", the town did not witness incidents of abduction and there were no communal riots in eastern Uttar Pradesh.
"We will be successful in generating the same situation in Uttar Pradesh."
He also reached out to the Opposition benches, admitting that his years in Parliament have taught him a lot, praising the discipline and courteousness in the House. He said that he would like to thank everyone for the support and love in his 15-year-long tenure in the Lok Sabha.
The Gorakhpur MP also commented on the resounding victory of his party and indulged in mild banter with Leader of Opposition in Lok Sabha, Mallikarjun Kharge. Adityanath quipped in on the qualms of Opposition over his extreme right-wing image and the "UP ke naujawan" tag propagated by the Opposition against BJP in election. He said, "I am one year younger than Rahul Gandhi, and one year elder to Akhilesh... Perhaps I came in between the two young leaders and that is the reason behind your defeat."
At this point, Kharge stood up and congratulated Adityanath for his new responsibilities and said that in keeping with the dignity of the post he now holds, he must move forward from his past and work for the development of UP.
Adityanath was sworn-in as chief minister of Uttar Pradesh on Sunday. He came to Delhi in the morning and met Prime Minister Narendra Modi.
Meanwhile, interacting with reporters outside Parliament, Adityanath also reacted to the Supreme Court advise on the long-standing Ram Mandir dispute in Ayodhya. The newly sworn-in chief minister of the state that is at the heart of this inter-faith dispute, welcomed inter-faith talks on Ayodhya, adding that his government will hand out whatever support the warring parties may seek. He said that it was time that both sides sorted out their differences through dialogue.
India
Eight people, including four farmers, were killed in the violence that erupted on October 3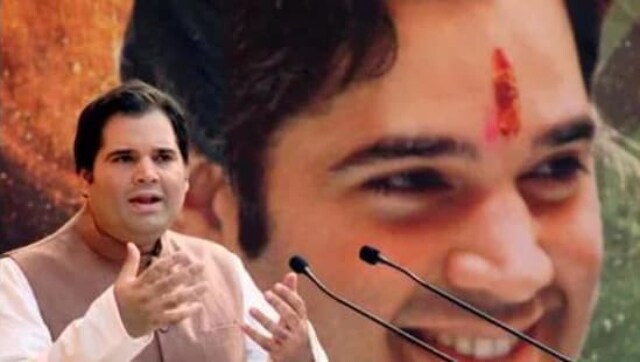 India
Besides 80 regular members, the executive will also have 50 special invitees and 179 permanent invitees.
India
Ambassadors of various countries and a special delegation from Sri Lanka will participate in the ceremony