Yogi Adityanath Raj: What Uttar Pradesh needs is a chief minister, not a daroga
Much of this emanates from enigmatic political personae of Yogi Adityanath, who does not easily conform to established tenets of a modern state.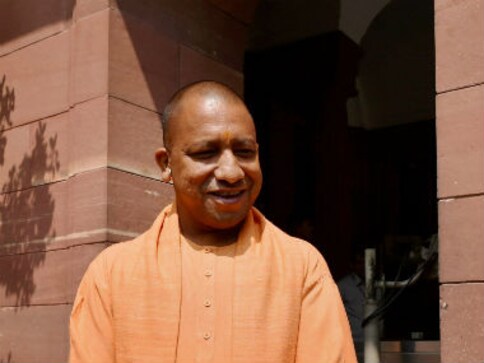 In quantum physics, the uncertainty principle says that the more precisely the position of particles is determined, the less precisely its dynamics can be known. This postulate of pure science seems to be perfectly applicable in politics as the Bharatiya Janata Party (BJP) acquires hegemonic position in the past three years.
Look at the manner in which the country's biggest political state, Uttar Pradesh, has been taking a roller-coaster ride since declaration of the polls results. After the massive victory, the question naturally popped up: Who will be the chief minister? Names were thrown and rejected in a manner which created a height of uncertainty at a time when the BJP got overwhelming mandate.
It would be naïve to believe that the presiding head of Gorakhnath peeth Mahant Adityanath was chosen on the spur of the moment. Of course, given Prime Minister Narendra Modi's own political persona of being a strongman, it is hard to believe that either the Sangh Parivar or any leader could arm-twist him to accept a fait accompli. Yet, its prediction was impossible if one goes by conventional wisdom.
Once the question of the chief minister's name is settled, the uncertainty continues to dog the state largely at the social level. The chief minister's visit to Hazaratganj police station in Lucknow on Thursday was nothing short of the chief minister's keen desire to be seen as a daroga, a most critical unit representing all-powerful and omniscient symbol of the state.
As a result, the entire state police machinery has been frantically running around like a headless chicken. It is indeed a pathetic sight to see all top police bosses in a tow with the chief minister explaining the functioning of the thana in front of their juniors notorious for their corrupt conduct. It is nobody's case that thanas or police stations need to be corrected and upgraded and made people-friendly. The question arises, "Is it the right way to do it?"
Similarly, nobody can dispute that illegal abattoirs all over the state were nuisances in public places. Slaughtering of animals in public places was the most uncivil sight one could see all over the state. Those having political patronage have been running these abattoirs with impunity, caring two hoots about the legality. In west Uttar Pradesh, the issue caused a massive social discontent on account of a fear that stolen milch animals are often slaughtered in these abattoirs.
But it would be patently wrong to pin the entire blame of running these abattoirs on the police. The entire civil administration ranging from district magistrates to veterinary doctors has been involved in running this established rackets for decades on end. It requires an institutional solution, not a knee-jerk reaction of forcing closure through some policemen merely for optical effect.
Another social issue pertains to safety of women in the state. In the past five years, there have been several instances of communal conflagration due to eve-teasing. Muzaffarnagar riots were caused by such events. But the manner in which the Uttar Pradesh Police has been going berserk in parks and shopping malls is not only uncivil but obnoxious, to say the least. Those who have the faintest idea of Uttar Pradesh Police would testify that its constabulary and officers need a sustained and thorough educational sessions on gender equity. There have been instances of rapes inside the police stations. It would be a remedy worse than disease to empower darogas of local thanas to do "moral policing". Adityanath has been doing precisely that.
There is little doubt that Yogi has been hogging the media's attention for all the wrong reasons. Despite a massive mandate that would have ensured a stability and certainty in governance, the state seems to be drifting towards an unknown path. Much of this emanates from enigmatic political personae of the Yogi who does not easily conform to established tenets of a modern state. He is avowedly religious revanchist who ironically heads a "modern and secular state". The contradiction is too glaring to be ignored.
Of course, it would be too early to surmise that Yogi would continue to persist with the kind of uncertainty he continues to unleash. There is a possibility that he may find his bearing and reset the social political and social equilibrium sooner than later. If that does not happen, the application of "uncertainty principle" of science into politics runs the risk of creating a social schizophrenia that may take an unpredictable and disastrous course.
India
Prime Minister Narendra Modi tweeted that Giri had played a huge role in bringing together "many streams of the Sant Samaj"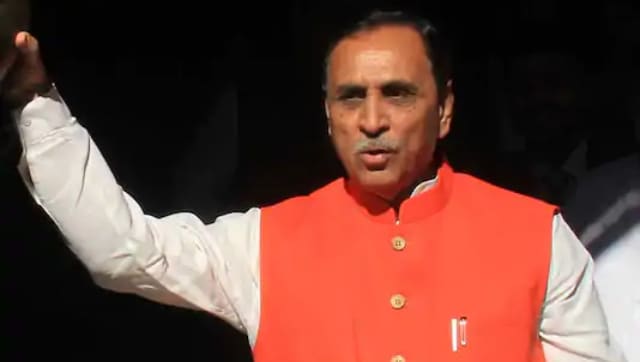 India
"My government brought in several laws with strict provisions. Be it the law to save cows from slaughter, the law to stop land grabbing, or the law to punish those involved in chain-snatching," he said.
India
Uttar Pradesh Chief Minister Yogi Adityanath has ordered strict compliance with COVID-19 instructions issued by the state government