Yogi Adityanath government completes one year: Khabar Lahariya tracks how Uttar Pradesh has fared
A year after he took charge in Uttar Pradesh, where does Yogi Adityanath's government stand on the three major policies of loan waivers for farmers, Anti-Romeo squads and gauraksha? Follow Khabar Lahariya's special reports on Firstpost
The Assembly elections in Uttar Pradesh in 2017 yielded an unlikely chief minister.
Yogi Adityanath, the five-time MP from Gorakhpur previous to this appointment, routinely featured in the news for making communally-charged statements. While the Bharatiya Janata Party had focussed on development in the state during campaigning, the appointment of the priest-politician sparked speculation about the party's Hindutva agenda.
Adityanath took over the new post with a promise of development for all. "My government will be for everyone, not specifically for any caste or community. We will work for development of all sections and castes and creed and create a new structure of progress. We will make Uttar Pradesh the dream land of the Prime Minister's development model," he said, adding, "I will rid Uttar Pradesh of anarchy, corruption, gun culture and goondas and bring back (its) glory."
Adityanath's appointment was followed by frenzied media reporting on the minutiae of his life: When he woke up, what he ate and other such. Parallelly, there were reports about the shutdowns of illegal (and at times legal) slaughterhouses in the state, and the Anti-Romeo squads —  positioned as an effort to provide safety to women — that allegedly harassed couples.
The death of 61 children due to lack of oxygen at the Baba Raghav Das Medical College, in his own constituency of Gorakhpur, brought on criticism from across India.
On Firstpost — Read Parts I and II of this special series.
The state's ambitious Rs 36-crore farm loan waiver scheme was seemingly a dud, with many farmers receiving laughable sums of 19 paise, or a few rupees, as per its own admission.
His government's alleged solution for the law and order situation in the state has proved controversial as well, with many dubbing Adityanath's rule 'encounter raj'. There is also a burgeoning problem of unemployment.
And now just a few days before the one year anniversary of his appointment as chief minister, the BJP lost the Gorakhpur constituency for the first time in almost three decades.
Khabar Lahariya, an independent feminist news platform working out of rural Uttar Pradesh with rural women journalists only, is working on a series of video reports chronicling the performance of Adityanath's government over the past one year. The focus is on the three major policies of his government: Farmer loan waivers, Anti-Romeo squads and gauraksha.
Firstpost will be publishing these reports as well.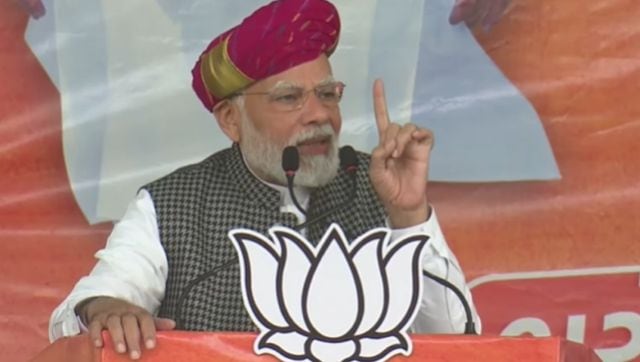 Opinion
In every way, Narendra Modi gains from this needless controversy before the nine state elections this year and the general election next year. And a master politician like him will not let this opportunity for his opponents to malign themselves go waste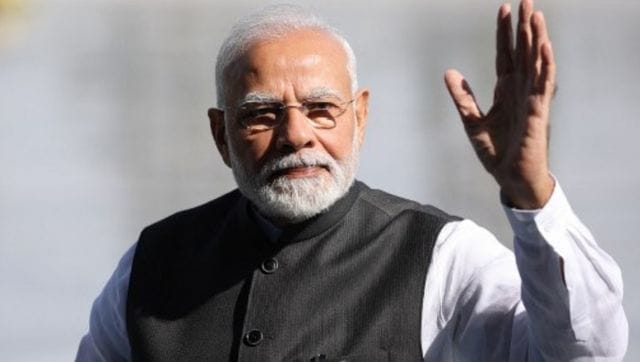 Opinion
Interventionist forces will always find fertile ground to exploit and pose a challenge to India's integrity
Politics
Badal joined the party at the BJP headquarters in the presence of several leaders, including Union Minister Piyush Goyal. Recently, his absence from the Punjab chapter of the Congress' Bharat Jodo Yatra had been noticed by state unit leaders