Yogi Adityanath completes 100 days in office: CM says Uttar Pradesh govt works without discriminating against anyone
Marking the 100th day of his government, Uttar Pradesh Chief Minister Yogi Adityanath on Tuesday addressed the media to list out his government's achievements.
Marking the 100th day of Uttar Pradesh government, chief minister Yogi Adityanath on Tuesday addressed the media to list out his government's achievements. On this occasion, Adityanath also unvieled booklet "100 din vishwas ke" and declared 2017 as "garib kalyan varsh".
We are satisfied with the work we have done in the first 100 days of our Govt: UP CM Yogi Adityanath pic.twitter.com/Mh3Opc1RTy

— ANI UP (@ANINewsUP) June 27, 2017
Reiterating his government's commitment to bring development to the state, Adityanath said, "We want to assure people that government has started initiatives to take Uttar Pradesh forward on path of development." Adityanath praised the prime minister's agenda of "sab ka saath, sabka vikas," and added that his government too is following the footsteps of the Centre.
However, Adityanath also took the opportunity to take a jibe at the previous Samajawadi Party and Bahujan Samaj Party government, claiming that the state did not witness any development in the last 15 years due to corruption and nepotism.
Pichle 14-15 saalon se UP vikas se pichhad gaya tha, jaativaad aur parivarvaad mein ulajh ke: CM Yogi Adityanath pic.twitter.com/gionazmo7z — ANI UP (@ANINewsUP) June 27, 2017
Asserting that no development can take place without improving the lives of farmers, Adityanath spoke of the various decisions taken by his government to alleviate loan burden on farmers.
Adityanath highlighted the plight of the sugarcane growers in Uttar Pradesh and said that the state government cleared the long-standing dues of cane growers in the state.
"Our government cleared cane growers' dues of over Rs 22,517 crore," he said.
The chief minister added that around 86 lakh people were benefited by the move, which he reiterated did not affect the state exchequer. During his press interaction, Adityanath made it a point to also highlight that his government's first decision was to waive off farmer loans. On 4 April, Adityanath cabinet waived off loans of worth more than Rs 36.000 crores, benefiting over 2.36 lakh small and marginal farmers.
Adityanath said that the government has been striving hard to make electricity affordable to the people and added that the the religious cities like Ayodhya and Chitrakoot were provided with uninterrupted power supply during Navaratri. He reiterated that his government is committed to provide electricity to every part of the state under "power for all" initiative.
Women's safety was one of the major issues the BJP had raised when it was in the opposition. Adityanath said that the 181 helpline number, which was launched to help women reeling under domestic violence, has got a good response and will be increased to cover 75 districts, while adding that the rescue van service will now cover 64 districts.
After the formation of anti-romeo squads, women in the state feel much safer: CM Yogi Adityanath pic.twitter.com/ueeWDM5fm8

— ANI UP (@ANINewsUP) June 27, 2017
With inputs from PTI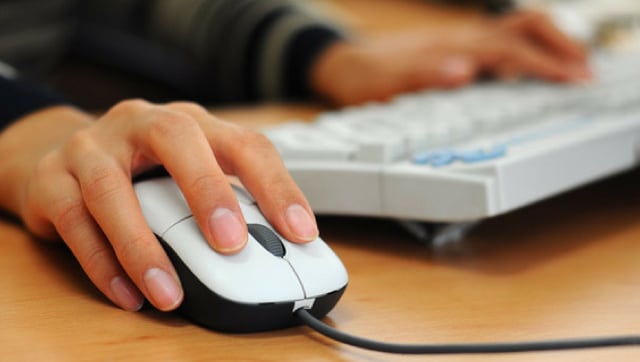 India
The practical examination will not be held and marks will be decided based on the theory exam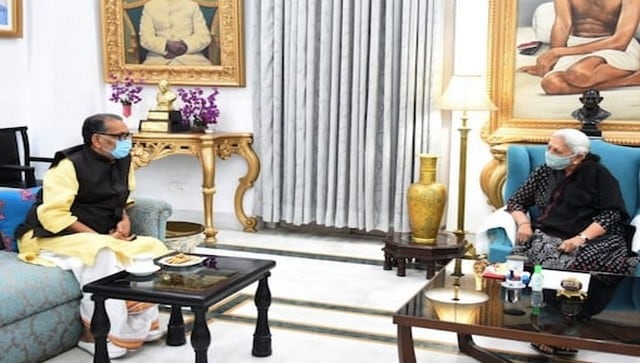 Politics
Radha Mohan Singh also said Chief Minister Yogi Adityanath will take a decision on filling vacant seats 'at an appropriate time'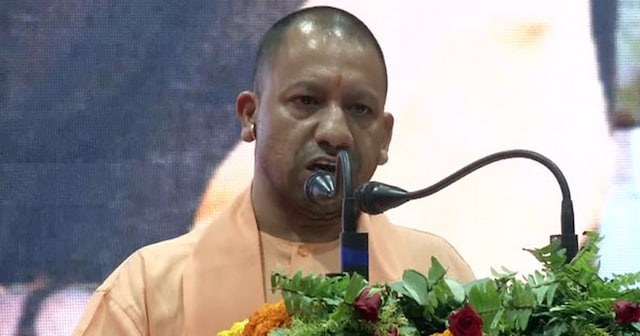 India
Kanpur Outer's SP Ashtbhuja Prasad Singh said a speeding bus hit a loader, which fell on the other side of the highway, while the bus also overturned and fell into a ditch