Yogi Adityanath as Uttar Pradesh chief minister: Slanted reportage shows media's bankruptcy of thought
In all this discourse, the crucial missing element is a dispassionate and objective analysis of Yogi Adityanath's political and ideological record going beyond a superficial branding exercise.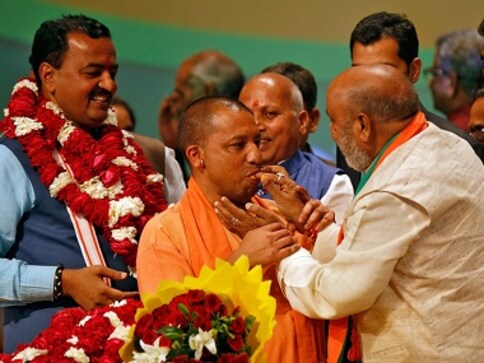 At the outset, let's examine three illustrative exhibits.
Exhibit 1:
"Narendra Modi has run a brilliant campaign and our enemy has triumphed, but do not lose heart; remember he's a dog and they're all sons of dogs, you turn your face in the direction of Allah…he's our Master, what are these people? Narendra Modi has united all of us Muslims…finish off these goondas, trample over the heads of these people…"
That was the chief of the AIMIM Asaduddin Owaisi, a three-time MP speaking in June 2014 shortly after the resounding victory of Minister Narendra Modi. As this Firstpost report shows, a local Delhi court subsequently ordered filing a criminal case against him under "IPC sections of 120 B (criminal conspiracy), 121 (waging war against India), 153(A) (promoting enmity between different groups), 504 (Intentional insult with intent to provoke breach of the peace)."
Exhibit 2:
While speaking at a rally in Kurnool in 2011, [Akbaruddin] Owaisi used the derogatory term 'kafirs' to refer to MLAs in the Andhra Pradesh legislative assembly. In the same rally he used words katil (murderer), darinda (monster), beimaan (dishonest), dhokebaaz (cheat), and chor (thief) for former Prime Minister P V Narasimha Rao. Owaisi said that if Rao had not died, he would have killed Rao with his own hands.
That was Akbaruddin Owaisi, brother of Asauddin Owaisi who in 2007 led a mob of his supporters to launch an unprovoked and violent assault against writer Taslima Nasrin.
Exhibit 3:
Because Hindus fear the Muslims, they have fallen on the path of secularism. Each time they were conquered by Muslim soldiers, they have learnt to sink and bend like powerless blades of grass. This can be seen several times in our history.
That was Syed Shahbuddin in the 20 March 1983 edition of the now-defunct magazine, Sunday.
The moot point in these three exhibits is not their obviously incendiary and hateful tone but the manner in which the mainstream discourse deals with it.
The honourable MP from Hyderabad is invited to prime-time television debates and is presented as the face of moderate Muslims in India, despite evidence to the contrary which is freely available. His brother's speeches and violent behaviour is overlooked. And as history shows, Syed Shahbuddin was regarded by the media and intelligentsia as the last word on secularism emanating from the Muslim side during the tumultuous days of the Ayodhya affair.
Cut to the present in the aftermath of Yogi Adityanath who has now taken oath as the Chief Minister of Uttar Pradesh. It is enough to say that the majority of the media and public discourse surrounding him paints him in doomsday hues. This applies in varying proportions to the discourse emerging from both the Left-Liberal-Secular camp as well as sections of the so-called Right Wing.
This wholly one-sided discourse rests primarily on three assumptions about Yogi Adityanath:
That he's a Hindutva hardliner, which is automatically assumed to be evil in itself without presenting compelling evidence as to why it is so.
That he's such a grave anti-Muslim extremist that he'll kill or victimise all Muslims in Uttar Pradesh.
That because he's both #1 and #2, he's automatically anti-development.
These assumptions stem from the same politics and ideology of stoking fear mongering among Muslims, an art perfected by the Congress and its political clones like the BSP, SP, etc and propagated for decades by a friendly media and intelligentsia.
In all this discourse, the crucial missing element is a dispassionate and objective analysis of Yogi Adityanath's political and ideological record going beyond a superficial branding exercise. If the image of Yogi Adityanath as a dangerous extremist is true, what explains his overwhelming popularity among the UP electorate cutting across caste and communal lines? Are we to assume that all Hindus of Uttar Pradesh are Muslim-hating extremists? In all his five terms as an MP, couldn't the media and analysts find time to do just one objective story on him instead of contenting themselves with merely labelling him as a fringe Hindutva extremist?
However, numerous reports about the massive respect that he commands even among the Muslims have slowly started to emerge from the stables of DNA, Hindustan Times and The Times of India. But the media which keenly highlights his "extremist" speeches also conveniently forgets to take his word when he invites them to have a first hand look at his educational institutions and hospitals where everybody is welcome irrespective of caste or community, or the fact that there have been no communal riots in and around Gorakhpur under his watch.
Even assuming that Yogi Adityanath is a hardliner and extremist, will the purveyors of the discourse of communal labelling deign to present their model of secularism and inclusive politics? Is it the model of Mulayam Singh Yadav-Akhilesh Yadav whose reign justified rapes as "Ladke toh ladke hain… galti ho jati hai (boys will be boys… they commit mistakes)?" Or remain mute spectators when one of their ministers announces a reward of  Rs 51 crores to anyone who beheads the Danish cartoonists? Or the fact that these purveyors see nothing wrong in lending legitimacy to a convicted politician like Lalu Yadav?
Perhaps the most illustrative representative of this prejudiced discourse is this interview by Prannoy Roy and Shekhar Gupta almost immediately after Yogi Adityanath was declared the CM candidate. As veteran journalists, they could have asked the chief minister-elect a million questions bearing actual significance: his vision for the state, his plans to tackle the numerous problems and so on, but the manner in which they repeatedly try to box him into a single question — Hindus versus Muslims — shows the true extent of the bankruptcy characterising their thought process.
Indeed, it's déjà vu all over again. Let's not forget the sort of non-stop abuse and even made-up stories to portray LK Advani and other RSS/VHP/BJP leaders in the 1990s as monsters out to destroy the honeyed secularism as the glue "that keeps India together." Even as recent as early 2014, Modi was still painted as a fascist and mass murderer of Muslims.
Now it's the turn of Yogi Adityanath.
And when we survey these two-plus decades, we note that in most of such articles and news reports was even a pretense of objectivity maintained. The case of Modi is a classic example of an elected chief minister subjected to a sustained campaign of vilification and intense scrutiny who eventually showed his detractors the mirror. And so, given this history, should we base our views about Yogi Adityanath on such slanted reportage?
It's also quite amusing how not one among the Adityanath-detractors knew what exactly tilted the balance in his favour as the chief ministerial candidate but there's no end to speculation about how the RSS is more powerful than the prime minister, etc. Or the unexamined assumption that "vikas" and Hindutva are mutually exclusive.
Among other things, the popularity and mass appeal of Yogi Adityanath owes to his manner of speaking bluntly about the harsh ground realities in Uttar Pradesh, which the media knows to be true but either suppresses or glosses over. Equally, his deep-rooted cultural connect and his rustic candour upsets media talking heads who seem unable to deal with someone who isn't defensive about his Hindu-ness.
There's another underlying trend in this. As with Brexit and the Trump victories, the purveyors of the liberal-secularist-multiculturalist discourse simply can't seem to accept a democratic verdict. And the manner in which they're going about in the cases of Trump and now Yogi Adityanath seems to indicate a coping mechanism to come to terms with their loss: from denial to even outright abuse. The fact that even someone like Shashi Tharoor argued for scrapping parliamentary democracy in India shows the depths of their despair.
In the end, the fundamental aspect of the aforementioned narrative is the fact that there seems to be no balance — it appears that any mention of "Yogi Adityanath" must necessarily be accompanied by "extremist," "Hindutva," "hardliner," "anti-Muslim," "anti-development," and related qualifiers. He has barely taken office and has five more years to either prove these worthies right or otherwise. The least they can do is exercise patience and restraint since objectivity seems alien to their worldview.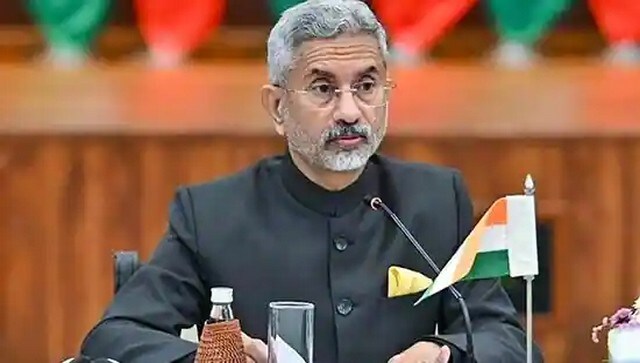 India
The MEA statement said that both the Maldives and Sri Lanka are India's key maritime neighbours in the Indian Ocean Region and occupy special place in Prime Minister's vision of 'SAGAR' (Security and Growth for All in the Region) and 'Neighbourhood First'
Opinion
The anti-India lobby just wants to get rid of Narendra Modi and settle their political scores
News & Analysis
The Galaxy S23 series will cost significantly more than the outgoing Galaxy S22 series. The base variant Galaxy S23 Ultra will cost about 1409 Euros internationally and over Rs 1.1 lakh in India.