Yogendra's big challenge in rural Haryana: Changing how people vote
Yogendra Yadav is a good man say even his opponents in a village in Haryana. But can he change age-old ways of voting in areas where jaat, biraadri and religion often trump everything else?
Sakras: There is a Gurgaon without multinationals, malls and gated communities with names like Belvedere. About 70 km from the city that multinationals made famous, there are market towns like Firozpur Jigra, little towns that specialize in making doors, and the village of Sakras. The streets are narrow and winding, barely wide enough for tractors with bales of hay. There are cowdung patties on the walls. Many of the brick houses are unfinished. A monkey perches on the walls of the madrasah and an occasional camel appears on the highway where autos trundle down blasting election propaganda. It's here that Yogendra Yadav, the Aam Aadmi Party candidate for Gurgaon has come to ask for votes on the last day of campaigning.
Yadav is one of 24 candidates in the fray for Gurgaon. The little village square is ready for him. AAP volunteers hand out AAP Ki Kranti newsletters to curious villagers. A little stage has been constructed, garlands organized and there's a rather calendar-artsy backdrop of a pristine lake with floating pagodas under the gaze of snowcapped mountains. It's a little incongruous in sun-baked Haryana in a town where the main problems are electricity and water.
"The tentwallah brought it," laughs a grey-bearded man. "Where will we get something like that?"
This little village town of some 2000 families has seen a steady procession of political candidates. Rao Inderjit Singh of the BJP is one of the only prominent candidates who has not come to this mostly Muslim village even though there are a few hundred Hindus. But a couple of his supporters show up for the AAP event.
"I am not voting for Modi by voting for Rao Inderjit Singh," insists one of them, Sainullah. "We have an old relationship with Rao Inderjit Singh since his Congress days." He admits the party switch has cost him some Muslim votes. He says this area will probably eventually go for the INLD's Zakir Husain, the local Meo Muslim candidate in the race.
"Zakir Husain will nab 50 percent of the vote. The rest will split the other 50 percent," he says.
"Yogendra Yadav does not have a good chance this time," says his friend Khurshid Ahmed, also a BJP supporter. "But he's a good man. His waqt will come.
Others pooh pooh their predictions. Vivek Sharma who works with the campaign claims confidently that the party has cut into Rao Inderjit Singh's voter base and broken Zakir Husain's "tight emotional stronghold over the Meos" because of his family. Mohammad Altaf, who has been working with AAP since its inception in Sakras insists the party is changing voting patterns here.
"It's the youth," says Altaf. "This is a pade-likhon (educated) party." He says youth are being drawn to it because they are impressed by the young people working with Yadav. "They are giving votes apne aap, instead of how the older generation votes."
Yogendra Yadav tells me over the sound of enthusiastic drums that's been his biggest challenge in rural Gurgaon. "To break the barriers of caste and religion and region. Politics has been sharply polarized. To bring them all of them together has been the biggest challenge. But that's the biggest achievement as well inshallah."
He says now voters are asking the real questions like why don't we get what the rest of Haryana gets instead of jaati and biraadri of the candidates.
This area has not got the rail line the Congress has been promising for 35 years says Mohammad Akbar who has come to hear Yadav speak. Or the Mewat canal. It's not like Yadav is promising either.
His campaign pitch is loftier. "Think of the Hindustan you are leaving the most precious child in your life. Close your eyes and vote for that person who you think is best for that. Put your bharosa in me."
"He has sharafat," says Niaz Mohammad. "Both he and Kejriwal."
But tradition runs deep here. Zakir Husain might be part of the INLD which has informally all but tied up with Modi and the NDA but his roots are deep in the area. The college in Mewat is named after his grandfather.
"Our party is new," admits Altaf. "I don't know what will happen."
Even the BJP's Khurshid Ahmed admits he is impressed. "This is a samajhdar party," he says. "And the prachaar is hi-tech." When Yadav walks into the town square, he walks right up to Ahmed and Sainullah. He embraces him, perhaps mistaking him for the local AAP leaders. But the BJP supporters are gracious and happy to welcome him to Sakras. It's a moment of grace sorely missing in the national campaign outside.
Whatever happens on 10 April in Sakras, at least one person is indisputably happy with the arrival of AAP on the scene. Drummer Pavan makes Rs 3500 a gig for renting out his drumming skills and a pair of dhols for a couple of hours. INLD, BSP, Congress have all used him. Now AAP is the latest. For him one new customer during election season is money in the bank, no matter if the rest of electoral promises are forgotten.
Find latest and upcoming tech gadgets online on Tech2 Gadgets. Get technology news, gadgets reviews & ratings. Popular gadgets including laptop, tablet and mobile specifications, features, prices, comparison.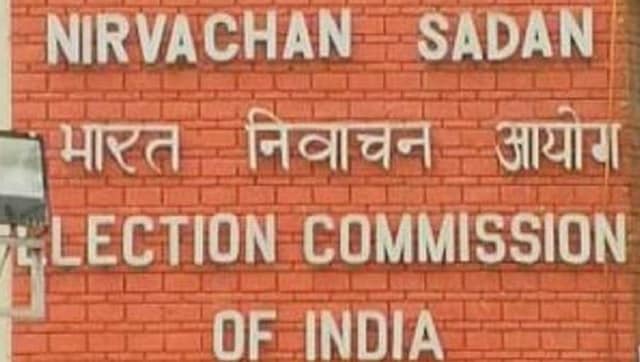 Politics
Nominations can be filed till 18 January, scrutiny of nominations will be held on 19 January, and withdrawal of names can be done till 21 January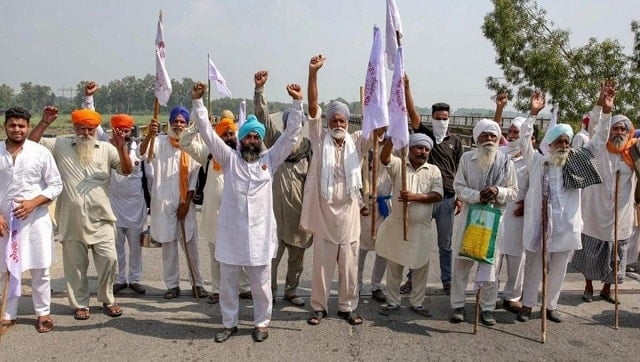 India
The Delhi police sought to convince the farmer unions to hold their tractor rally on the Kundli-Manesar-Palwal (KMP) Expressway instead of the busy Outer Ring Road, but the farmers stuck to their demand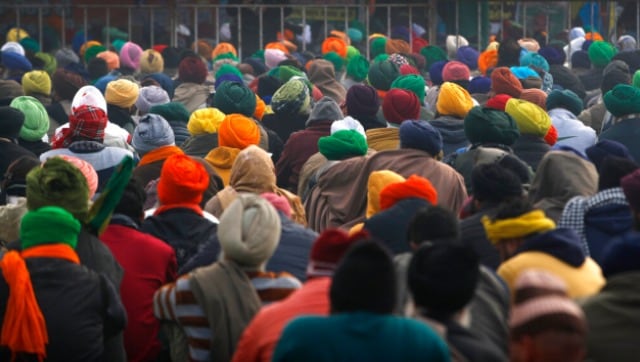 India
The farmers have not only categorically refused to engage with the said 'expert panel', which includes two domain experts and two farmer leaders, but have also asserted that their tractor march on Republic Day will be held as per schedule