Yogendra Yadav on five years of AAP: As a moral project, it died in 2015; I long for AAP the idea, not the party
The fifth anniversary of the foundation of AAP is not the occasion to bemoan the decline and fall of a political party
My eyes were moist, as I relived some of the AAP moments on the big screen. And I realised that floating images make you see the world more clearly.
I am not 'senti'. Nostalgia is not my reflex. But there was something about An Insignificant Man that made me go back fondly to the founding moment of the Aam Aadmi Party. Maybe, because it was not a film: Fragments of my life were being played out before me. This extraordinary film documents the first two years of AAP, from its inception to the first success in the Delhi elections of 2013. The second from last sequence is the oath-taking ceremony at Ramlila Maidan, with me standing in the crowd, repeating the pledge to end corruption. For a moment, I wished history would freeze here.
This was not my first encounter with this film. A few months ago, Vinay (Shukla) and Khushboo (Ranka), the young directors, had arranged a private screening for us and a separate one for Arvind (Kejriwal) and Manish (Sisodia). Then I was more curious about the content of the film: What got covered and what was left out. I thought the camera gave me more attention than I deserved. I remembered Manish's role in formulating the organisational and communicative strategy. I thought of Prashant (Bhushan) ji's role as the conscience of the party. I searched for Mayank (Gandhi), Prithvi (Reddy), Atishi (Marlena) and above all, those thousands of workers who remained invisible.
So, a reliving of the experience had to wait for the second viewing in a Noida theatre. Second row from the screen makes things really look larger than life. It makes you forget the small things that were to follow.
Off-screen too, I was reliving AAP. During the interval, an old volunteer caught up with me. This was not a selfie-grab. He held both my hands and pleaded "Sir, ab waapis aa jaiye (Sir, please come back now)." By now I am used to it and tried to fend him off with my stock response: "You forget, my friend. We did not leave the party. We were thrown out, and you remember how?" His embarrassment was evident in the bright lights. "Sir, har koi jaanata hai. Galti ho jaati hai. Woh aapke chhote bhai hain, maaf kar dijiye (Yes, everyone knows that, sir. They are like your younger brothers. Please forgive them)."
I had heard that before. But he was so earnest that I held back my usual response: On whose behalf are you offering this apology? What makes you believe that we did not try every possible step before the eventual breakup? Why do you think it's a matter of personal ego? Instead, I offered a simile: "Look, it's similar to what happened in Dera Sachcha Sauda. When you look at it from the outside, everything was dream-like in Gurmeet Ram Rahim Singh's empire. It's only when you get to his gufaah that you throw up. Our misfortune was that we got inside the AAP gufaah. What we saw was ugly. You tell me, should we have kept quiet?" Instead of responding or contradicting, he just looked longingly and said, "Toh kuchh nahin ho sakta, kya? (So, can nothing be done?)."
I did not know how to end this conversation and get back to the theatre. "See, this party is not any longer about what it began with. It's not us who need to get back, it's this party that needs to get back to its original promise."
I had compressed a long chain of argument. The AAP stood for a novel and noble idea in Indian politics. It was about fusing idealism and realism (shubh ko sach banana, as I say very often), it held out a promise of making good a feasible proposition. In the film, we can already see the ideal and the real beginning to diverge, laying the grounds for a formal divorce thereafter. No wonder, AAP in power belied one promise after another.
The first promise of honest politics was abrogated in the process of winning the 2015 election; it became public soon after the victory. The expulsion of Bhushan and all of us was followed by a series of events that buried this promise for ever: Stout defence of ministers and MLAs facing serious and credible charges, brazen misuse of public exchequer for personal and political publicity, use of money power during the Punjab elections and fraud on the very Lokpal bill that brought this party into existence. As a moral project, AAP was dead in 2015.
The second promise of good governance was drowned in the din of blame games and propaganda. No doubt the lieutenant-governors have been partisan and hostile, and the bureaucracy recalcitrant. But the political executive's disregard of the elementary grammar of governance and contempt for the people is equally evident. The outcome of the municipal election earlier this year is a popular indictment of the governance record of AAP. The jury is out on whether this government will be judged a shade better or worse than Sheila Dikshit's Congress regime. But the ambitious project of delivering a model of governance was a non-starter.
Finally, there remained the promise of viability: AAP as the only party that can take on Narendra Modi. The Punjab elections put paid to this impression. Unlike others, the viability of AAP hinged on the party being different from other run-of-the-mill parties.
Once it became, and was seen to be, no different from the rest, its electoral decline and fall was only a matter of time. I doubt if the Gujarat Assembly election will bring any good news for the party. The political project called AAP is floundering.
I don't think I said all that to him. But he wasn't quite convinced by what he heard. He gave me another longing look as we entered the hall again.
And when the film was over, my moist eyes were looking for him. Now I understood why my arguments were beside the point. He did not want us to re-enter the party. He wanted us to re-enact the magic, the promise of AAP. He was not longing for AAP. He was longing for the idea of AAP. So was this film. And so was I.
He was waiting, as we stepped outside the hall. We pressed hands again. This time we did not exchange many words.
The fifth anniversary of the foundation of AAP is not the occasion to bemoan the decline and fall of a political party. It is an occasion to celebrate the idea of the Aam Aadmi Party, the idea that citizens can claim back their right to govern themselves, that ordinary people can bring down the mightiest establishment, that politics can become a vehicle for truth and collective good. Let us all celebrate the idea and hope that this idea finds a new and better vehicle.
The author is the national president of Swaraj India and was with the Aam Aadmi Party till 2015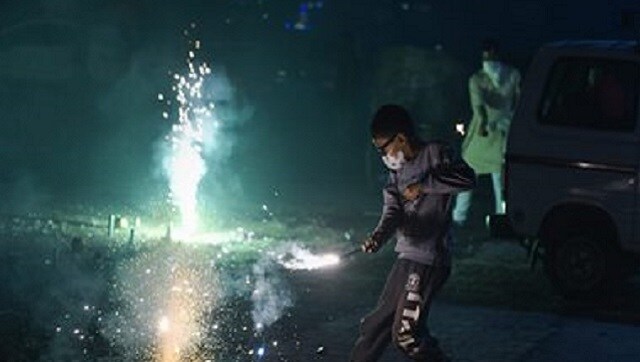 India
Arvind Kejriwal said the ban is in place seeing the severe pollution levels during Diwali for the last three years and appealed traders to not store crackers, unlike the previous year.
India
The minister said that the probe would include an IAS officer's controversial remark and a police lathicharge on farmers that has triggered a sit-in outside the district headquarters by protesting farmers
Sports
Danielson and Cole choosing AEW over WWE gives professional wrestling fans a signal which way the wind is blowing at the moment: firmly in one direction