Yale's Student of the Year? Smriti Irani's latest 'degree' is trending on Twitter
Smriti Irani has spoken. To her critics, Irani has said that she has a degree from Yale University. And it's a caused social media to explode.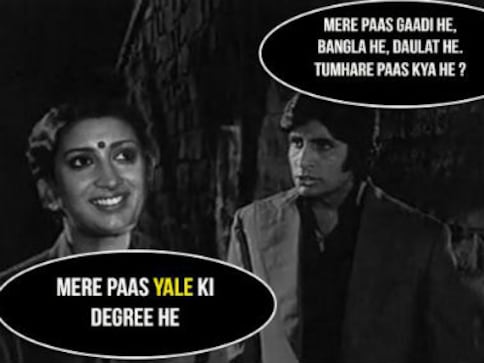 Smriti Irani has spoken. To her critics who question her lack of educational qualifications, Irani has said that she has a degree from Yale University. And obviously social media has exploded over latest statement.
According to a PTI report, she made the remarks when pressed at the India Today Woman Summit 2014 to clear the "mystery" over her educational degrees.
She said, ""In that kitty of mine where people call me anpadh (illiterate) I do have a degree from Yale University as well which I can bring out and show how Yale celebrated my leadership capacities. Extraneous circumstances are being created so that I deviate my concentration from what my goals are." The BJP leader said she should be judged from what she delivers as a minister.
Irani did not explain what the Yale degree was but the report says that this was part of a group of Indian MPs which underwent a crash course at the Yale University. The 11 Indian MPs came to the Yale University campus in New Haven, Connecticut on 19 June last year to complete a six-day leadership program with Yale faculty.
The 2013 participants were drawn from five different national and regional political parties in India, and included Rajya Sabha member Irani, who was BJP vice president at that time, and her TDP counterpart C Ramesh. So yeah, calling it a degree might be stretching the point, and a certificate course would probably be the most generous explanation.
When pressed further at the India Today event to clear the air over her educational qualifications, Irani told the person asking the question to file a Public Interest Litigation (PIL) if he wanted to know the truth about the poll affidavit controversy. "Please go and file a PIL against me in court, I shall give you your answer in court to settle this once and for all," she said when asked which of the two poll affidavits she had filed in 2004 and 2014 was the accurate one.
Irani's educational degree has been the subject of controversy. As a candidate in the 2004 elections from Chandni Chowk in Delhi, Irani had declared that she had a Bachelor of Arts(BA) degree. "BA 1996 Delhi University (School of Correspondence)", she had written in the column. In the same column of the affidavit filed in the 2014 elections from Amethi, Irani had said, "Bachelor of Commerce Part-1, School of Open Learning (Correspondence), University of Delhi-1994".
Irani's remark that she has a degree from Yale has sparked a number of jokes and memes on social media. On Twitter the hashtag #Celebdegrees is already trending, with some pointing out that its a miracle that Irani got a degree in six days, while others saying that she was definitely Yale's student of the year.
From Arvind Kejriwal to Alia Bhatt to Yami Gautam, a lot of celebrities are getting mocked under the hashtag, though of course our HRD minister is on top of the list when it comes to jokes.
Here are some of the best Twitter reactions:
With inputs from PTI
India
Taj Mahal or Tejo Mahalya? The current BJP media in-charge in Ayodhya district, Dr Rajneesh Singh, has filed several RTI applications, seeking information about the heritage site. He says he will now take the matter up with the Supreme Court
World
Police say that when a white gunman killed 10 people and wounded three others in a 'racially motivated violent extremist' shooting in Buffalo, he livestreamed the attack to the gaming platform Twitch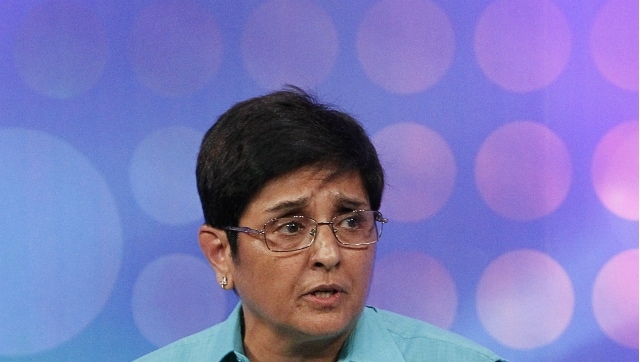 India
The clip which is from a movie, shows a monstrous shark jumping out of the water to grab a helicopter between its jaws and then dive back in