Yakub Memon hanged: Four lessons India can learn from the execution
The nation needs to take lessons from the Yeakub Memon hanging. The real test for Indian democracy begins now.
The clinical execution early on Thursday of Yakub Memon, one of the masterminds of the 1993 Mumbai blasts which left 257 dead, brings out the hidden strengths of the Indian state. The judiciary stood like a rock behind its judgments and decisions in Memon's case, including his final petition on Wednesday (29 July) that was probably intended to delay the inevitable. The executive handled the sensitive issue sensibly and cleanly. The lawyers of Memon fought tooth-and-nail to save their client, and the Maharashtra government and Nagpur jail authorities did their duty with firmness and care.
Unlike the UPA, which failed to follow basic courtesies like informing the family in the case of Afzal Guru's hanging, the NDA government in Maharashtra did not act in a cowardly fashion and has allowed Memon's family to claim the body and conduct the last rites in Mumbai, subject to some conditions deemed necessary to maintain public order (minimal ceremony, no photographs of Memon's body for public display, no processions, etc).
Nobody can claim Yakub Memon was hanged unfairly. The Supreme Court heard his pleas repeatedly, including late into the night yesterday; the President heard his mercy petitions twice, and the Maharashtra Governor once - and all this, mind you, after Memon was convicted.
However, the real test for Indian democracy begins now. It is important for politicians to stop milking this event for their own purposes. The BJP leadership should warn ministers, and especially the Sangh affiliates and its fringe MPs, to avoid gloating over the execution. The Muslim parties and so-called "secular" ones should stop playing the victim card just to mobilise minority votes.
The media too should introspect on whether its jingoism in dealing with the verdict and execution is making politics more vicious. Without media oxygen, it is impossible for politicians to fan the flames of sectarianism.
However, our past record shows that none of this will happen. We are not going to change overnight.
But some lessons can still be learned by all actors in this democracy.
First, the Indian state - executive and judiciary - needs to strengthen the law and institutions rather than just forget about all the issues the Yakub case raked up. If law and institutions are not above individuals and groups, justice will never seem to be done even as it is actually done.
The reason why Muslim parties were able to rake up Memon's religion as a factor in his execution is because in three other cases - two Sikh assassins, and three Tamil ones - political support was a crucial factor is delaying their mercy petitions, and execution. The UPA allowed a delay of 11 years in deciding the mercy petitions of Rajiv Gandhi's killers, helping them escape the noose. The NDA government did not allow that to happen with Memon, but its spine will be tested when, and if, one of its own Hindu constituency convicts comes up for such a decision.
Second, the real test for law and order lies ahead, as Pakistan's ISI and jihadi elements in India and abroad use the Memon hanging incident to recruit more jihadis. One should expect an increase in terrorist incidents across India, and especially in Mumbai and Maharashtra. The governments and police must be on guard, and ensure both public order and fair investigations when such incidents occur. Police reform now brooks no delay, for you cannot have fair investigation and efficient policing if the police force is subservient to the whims of politicians.
Third, the police and all armed personnel need to have clear SOPs - standard operating procedures - when it comes to giving information to the media whenever terrorist incidents occur or when handling developments like a hanging in which there is huge public interest. Official briefings and go-no-go areas have to be part of the media education package, and the media needs to be briefed regularly on what is going on, and what they can report and what they cannot. These briefings should be done even before things happen so that there is built-in restraint in media when covering terrorism or other such incidents. The Indian media currently follows almost no norms while handing sensitive stories, and this needs to be remedied.
Fourth, the time to hold political and media debates on the death penalty is not when someone is going to be executed. This makes the debate partisan and polarising. The time for a debate is when no actual execution is in the pipeline. Parliament should debate the idea now rather than when the next terrorist comes up for execution. Personally, I would want the death penalty to stay - but the occasions when it can be enforced should be clearly defined. "Rarest or rare" cases should include terrorism, extreme cases of premeditated murder, extreme cases of depravity and cruelty, and some such things. That is what needs a debate.
Yakub Memon's tragic hanging would have served a higher purpose if we as a nation can rise above partisanship and get some things done right. A strong state needs to emerge from the crumbling edifice of a weak state.
Politics
Prasada's induction will further wear away whatever's left of the Congress and the Gandhis in Uttar Pradesh, even if it does not yield dividends for the BJP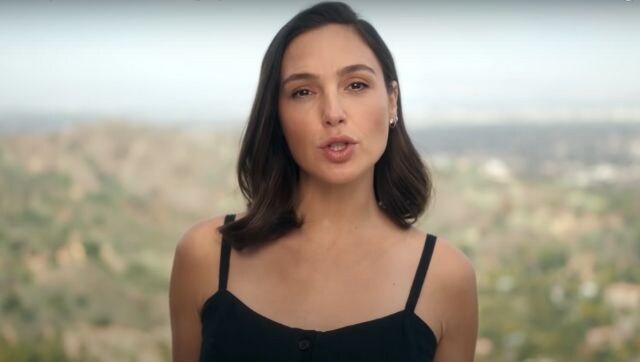 Entertainment
Even as the reality is hard to cope with, it brings back that one commodity that seems to be rapidly depleting from our lives – hope. And for that alone, may there be an encore.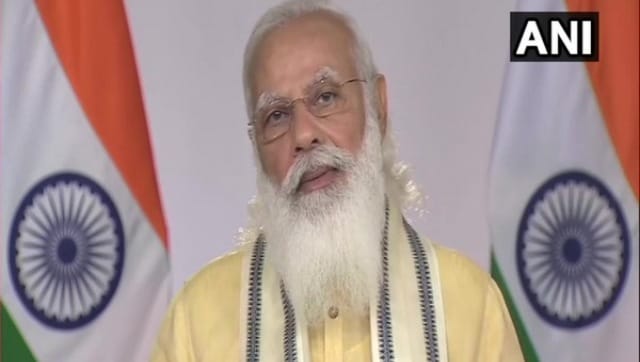 India
While the prime minister's address was no doubt a full-frontal political attack, it was in retaliation to sustained politics of slander