At World Hindu Congress, RSS touts a 'broad-minded' Hindutva, disowns 'fringe'
Often seen as foot soldiers of RSS, these groups appear to be causing more damage to the reputation of the RSS than giving it pan-Indian acceptability.
New Delhi: The terms 'Hindu' and 'Hindutva' have assumed a negative connotation, thanks to the activities of right wing fringe outfits like Bajrang Dal, Hindu Rashtra Sena, Ram Sene and the likes. Often seen as foot soldiers of the Sangh and the ideological line it represents, these groups appear to be causing more damage to the reputation of the RSS than giving it pan-Indian acceptability. There are hints that the the latter could be trying to correct this by adopting a more sober outlook to the world around.
"The Hindus have to come forward to lead the world by taking a leadership role. But for this, they have to get rid of parochial and narrow-minded thinking and adopt a broad-minded approach," said RSS general secretary Suresh Bhaiyyaji Joshi in the valedictory session of the World Hindu Congress in New Delhi on Sunday.
He reiterated what the RSS supremo Mohan Bhagwat had said on the inaugural session of the Congress on Friday, urging the Hindus to lead the world. "But before that we've to imbibe the values of Hinduism and identify our weaknesses," he said.
But, are the Hindu right-wing groups listening?
There are several instances, where such groups had created havoc in public life on the pretext of 'safeguarding Hindu or Indian tradition and values'. Often, their misdeeds have been linked to the RSS. Whether it's on a Valentine's Day or on the issue of Love Jihad or during Garba dance on Navratri festival or against women in a pub -– these right-wing outfits are known to barge in and create disruption. Even, one of the outfits, Hindu Rashtra Sena was allegedly involved in the murder of a Muslim techie in Pune.
"It's wrong to say that the RSS supports unlawful activities of such right-wing fringe groups. The RSS never had anything to do with such outfits nor does it subscribe to their ideological functioning. Sometimes it happens that a Pracharak in the Sangh may disagree with the working of RSS or due to any other reason leaves the organization, and starts something new. That doesn't mean that he is associated with the RSS or has its backing," a senior member of the RSS said on condition of anonymity.
"These fringe outfits, who act as hooligans in public in the name of Hindutva, should refrain from using the tag Hindu or Hinduism to justify their activities. Their actions give bad name to Hinduism and to the RSS, which has nothing to do with them," remarked B Sandeep, a Mangalore-based IT professional, who participated in the World Hindu Congress.
'Bhaiyyaji' Joshi said the biggest challenge before the Hindus, was to protect their identity. "The Hindus living abroad should safeguard their identity and pass on the values and culture to the next generation," he added.
According to an Akhil Bharatiya Vidyarthi Parishad (ABVP) member, besides ABVP, Bharatiya Mazdoor Sangh (BMS), Bharatiya Kisan Sangh and Vanvasi Kalyan Ashram, there is no other group directly affiliated to RSS. "The organs like ABVP, BMS etc function independently on Sangh's ideology but without the parent organization's day-to-day interference. And RSS lending support to any fringe outfit is out of question," the ABVP member said.
The international working president of Vishwa Hindu Parishad, Pravin Togadia gave a call for a 'Prosperous Hindu, a Healthy Hindu and a Hindu with dignity'. "The VHP has set a goal that by 2025, all the Hindus should be literate, healthy and self-sufficient at national and global level. It has to be ensured that no one remains hungry," he mentioned.
Reading between the lines, Togadia's message also indicates a global leadership role for the Hindus, for which he emphasized on a prosperous and stronger Hindu.
Togadia, a right-wing hardliner, who has been known for his inflammatory speeches, sounded moderate this time.
Is the meaning of Hindutva, which in 1980s and 1990s was considered an aggressive, militant, often 'destructive' type of Hinduism, especially after the demolition of Babri Masjid, going back to its roots of an 'all encompassing' religion?
For the advocates of Hindutva as a global force this is a challenge.
Politics
Whenever the elections are around, the RSS is projected as an 'X' factor by a large section of media and political analysts. Is it true?
India
Nagpur police commissioner informed that the terrorists conducted a recce on the Sangh headquarters building as well at some other important places in Nagpur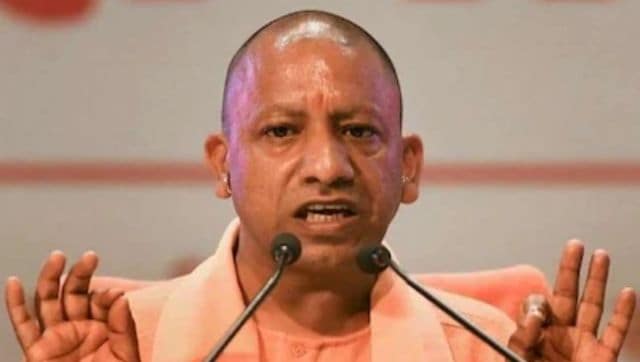 India
This comes in the backdrop of politics in Uttar Pradesh moving at a breakneck speed over the past couple of days with BJP's prominent OBC leaders Swami Prasad Maurya and Dara Singh Chauhan among others quitting the saffron party