With UPA in terminal decline, India is closed for business
A weak government that has lost the will to govern has created a vacuum that countless other players are rushing to fill. The result: a Tower of Babel, policy muddle, and an environment that is forcing investors to flee.
If there were a symbol for India today, given the government's string of policy muddles compounded by its colossal lack of courage to take even the feeblest risks, it would be the downed shutter.
And the stark message it would convey is this: India, which was never an easy place to do business in, is now well and truly closed for business.
Foreign investors and businesses have already got the message, and they are beginning to head for the exit. Last week, an association that represents the interests of foreign institutional investors (FIIs) in the Indian market wrote to Finance Minister Pranab Mukherjee virtually warning that unless the government provided clarity on the taxation provisions that he'd unveiled in his recent Tax Bludgeon that masqueraded as a budget, they would take their money and run.
It's not their stand that they won't pay any taxes. What they have said is that if the government does not clarify the taxation provisions under the General Anti-Avoidance Rule (GAAR) and persists with fleecing taxes with retrospective effect, even going so far as to overturn well-reasoned Supreme Court rulings as it did in the Vodafone case, investors cannot be expected to fly blind - and then have their pockets picked by a 'tax mug' with itchy fingers.
Barely days later, seven leading international business councils, representing the interests of over 2.5 lakh companies worldwide, have written to Prime Minister Manmohan Singh with a similar warning on the retroactive tax provisions.
"Some of our member companies," the letter notes, "had already begun reevaluating their investments in India due to increasing levels of controversy and uncertainty regarding taxation in recent years." But the "sudden and unprecedented move in the Bill" to tax the indirect transfer of assets - as in the Vodafone case - with retrospective effect going back to 1962 has "undermined confidence" in the Indian government's policies toward foreign investment and taxation, it said.
"This is now prompting a widespread reconsideration of the costs and benefits of investing in India," the letter warned.
Big Business everywhere has a way of flexing its muscle and browbeating governments; to that extent, their claims aren't automatically worthy of support. But in this instance, the principle of fairness and the weight of Supreme Court rulings are squarely on their side.
How does one even begin to explain the tone-deaf nature of this UPA government, which has compounded three-plus years of policy paralysis, outrageous corruption scandals, overambitious and ill-conceived and ill-timed welfare schemes that don't address the root cause of social problems, and reckless spending that drove up inflation with, now, the most egregious policy muddle and a mule-headedness about taxing everything that moves - and everything that doesn't?
Yet, when it comes to doing what it takes to fix some long-term structural issues that are a drag on the economy, such as the subsidy burden, the government has been cowardly in its abject surrender to even the feeblest voices of protests - from both its political allies and the opposition.
But nature and politics abhor a vacuum, so the policy space vacated by the weak-kneed government has been filled in by various other players. Political parties that look to outflank the government with yet more populism are dominating the policy discourse: indicatively, the Trinamool Congress had its way with the rollback of train fare hikes and petrol price hikes.
Invocations of the "federal spirit" have become a routine code for State-level governments to block and thwart any well-meaning pan-Indian proposal, from the Goods and Service Tax to the Lokayukta agency to combat corruption. Again, they have assessed - accurately - that the UPA government and the Congress are too feeble to push back, and in any case are riven by policy conflicts from their various factions that render them effectively schizoid.
Courts too have increasingly begun to fill the vacuum in the policy space with, on occasion, rulings that go beyond judicial activism into the arena of judicial overreach. Last year, the Supreme Court went so far as to churn out Arundhati Roy-esque purple prose criticising economic liberalisation policies - and linking them up with sociological trends. And just last month, the Supreme Court again overextended itself by directing the government to interlink rivers in the North and the South, when in fact the policy has been rejected as impractical and ecologically ruinous.
As if this were not enough, eco-vigilantes have been working overtime everywhere - from Kudankulam to Posco - with unnuanced opposition to anything that hints at forward movement on policy and programmes.
It takes a government with verve to articulate a coherent policy of development and outline initiatives that create enabling conditions for growth and serve the greater common good. But the UPA government has lost the will to govern: like a patient in terminal decline and seeing the gradual shutdown of its various organs it is merely marking time until its time is up.
Perhaps pulling the plug would be the most charitable thing to do. After all, what's the point in living if you can't feel alive?
India
Candidates can submit online applications and apply for assistant professor posts till 8 February, 2022. The last date to pay the examination fee is till 11.45 pm on 9 February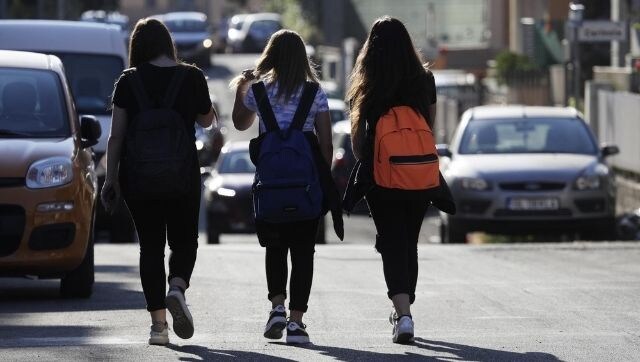 India
Now is time for the key stakeholders – the government, corporates, and the civil society – to work in greater synergy than ever and devise targeted interventions
Sports
The men's world number one tennis player, who had long declined to reveal his Covid vaccination status before court documents showed he had not been immunised, won a stunning victory over the Australian government on Monday to overturn the cancellation of his visa.