With tickets for kin of jailed MLAs, Rahul formula fails in Rajasthan
Despite Rahul Gandhi's directives against giving tickets to those who lost two Assembly polls, to very old candidates and to kin of MLAs, the exact opposite is visible in the list of candidates.
By Rishabh
Jaipur: Congress vice president Rahul Gandhi's much talked formula of ticket allocation seems to have turned its head upside down in Rajasthan as the party has allotted a ticket to Pradesh Congress Committee president Dr Chandrabhan, who lost the last two consecutive Assembly elections.
Gandhi had announced that tickets would not be given to those who had lost two elections, that party executive members were not expected to contest elections, and very old candidates would be replaced with new faces.
After much deliberation and dilly-dallying the Congress has finally sidelined Gandhi's formula and has fielded Chandrabhan from Mandawa constituency though the local Congress leaders are opposing his candidature from the seat. Chandrabhan had lost the 2003 elections from the Todarai Singh constituency and in 2008 from Malpura constituency to an independent candidate.
Joining the bandwagon of losing candidates being fielded again is Meenakshi Chandrawat, who has also lost past two consecutive assembly elections and is slated to lose next one. She has been fielded against state Bharatiya Janta Party (BJP) president Vasundhara Raje from Jhalrapatan constituency. Chandrawat earlier contested from Khanpur constituency, adjacent to Jhalrapatan.
Chandrawat was in the news when she was booked for allegedly copying during the MA History examination at a government college at Jhalawar in the year 2000 when she was Congress MLA from Khanpur. She also headed the National Students Union of India unit in the state.
The third list of Congress candidates released on Saturday night has also served another shocker as the party has allotted tickets to kin of tainted ministers and legislators who are in jail. A berth has also been secured for some of the ministers who faced corruption and sexual harassment allegations.
Ironically, during the Chintan Shivir in Jaipur, Gandhi had announced the party would field candidates with a clean image and that "very old" people would be replaced with young faces. However, the average age of Congress candidates is 55 years.
The party also allotted a ticket from Luni constituency to 83-year-old Amri Devi, mother of Congress legislator Malkhan Singh who is jailed in connection with nurse Bhanwari Devi's kidnapping and murder. Likewise, 83-year-old agriculture minister Harji Ram Burdak has also been repeated in the list. Burdak will contest from Ladnun.
What has invited scathing criticism for Gandhi's formula is allocation of ticket to kin of jailed ministers Mahipal Maderna, Babu Lal Nagar, legislator Malkhan Singh and some tainted former ministers. Maderna, a Jat leader, is in jail on charges of kidnapping and killing Bhanwari Devi. The Jats in Marwar region of the state were not happy with the Congress as CBI action against Maderna was seen as a ploy of Chief Minister Ashok Gehlot to weaken Jat politics in the region.
In a bid to placate the Jats, the party allotted ticket to Maderna's wife Leela Maderna from Osian constituency, thus tearing the very spirit of its leader Rahul Gandhi's directives.
The state Congress was expected to introduce some new and clean face from Dudu constituency from where former minister Babu Lal Nagar was legislator. Nagar is in jail on charges of raping and threatening a 34-year-old woman after calling her to his official residence. The CBI arrested Nagar in September after which speculations were rife that some new face will contest from Dudu.
But the party announced ticket to Nagar's younger brother Hajari Lal Nagar, who is the zilla parishad head and has been in controversy over corruption charges.
Former forest minister Ram Lal Jat, who had to resign after his name cropped up in suicide of a woman, has been shifted from Mandal constituency to Asind. Jat was accused of abetting suicide of wife of Bhilwara dairy chairman and then covering up the crime. The matter was hushed up as Jat was removed from the state cabinet. Ticket to him was sure as Jat is close to former Union cabinet minister CP Joshi.
Another tainted minister allotted ticket is Bharosi Lal Jatav from Hindaun constituency. Jatav was named in an FIR for illegal mining following which he was removed from the cabinet.
Parliamentary secretary Zahida Khan has been nominated from Kaman constituency even though she is named in the CBI chargesheet for the Gopalgarh firing incident in which 10 Mev Muslims were killed in September 2011. Khan's husband Jalis Khan is named in a rape and kidnapping case. He has been declared absconder by a court but the police have not been able to find him.
Rajendra Singh Guda, who won on a BSP ticket from Udaipurwati in 2008 and later joined Congress, had two charges of attempt to murder and two kidnapping cases against him. He was made minister of state and is an official candidate of Congress this time.
The Congress ticket allocation might be in utter violation of its vice president's formula but it is not surprising as the party leads the pack of legislators with criminal background. The ruling Congress's 96 legislators include 17 with criminal cases lodged against them.
In yet another instance of hierarchical politics, the party has fielded Gujarat government Kamla Beniwal's son Alok Beniwal from Shahpura in Jaipur and Haryana governor Jagannath Paharia's son Prakash Paharia from Weir in Bharatpur.
Subscribe to Moneycontrol Pro at ₹499 for the first year. Use code PRO499. Limited period offer. *T&C apply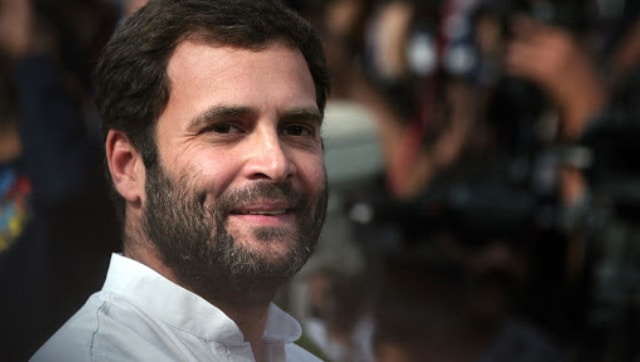 Politics
BJP state in-charge V Balachandran has written to the EC, alleging that the Congress leader violated the MCC by using the premises of a school in Kanyakumari for a political campaign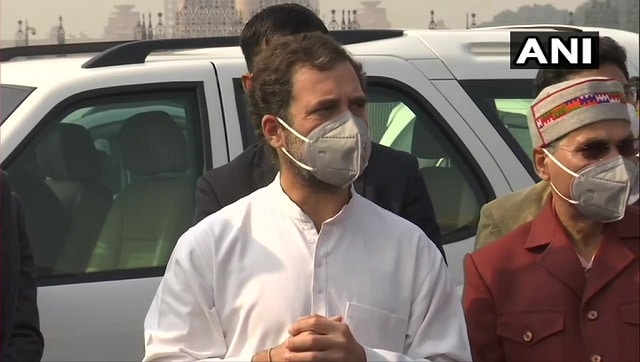 Politics
Expressing shock over Gandhi's statement last week that there was no 'dedicated' fisheries ministry, Narendra Modi had said that the NDA had made such a ministry in 2019
Politics
During his Kerala visit on Tuesday, Rahul Gandhi had said he was used to a "different type of politics" in north India and coming to the southern state was a "refreshing" change for him