With TDP, YSRC making Nandyal bypoll a prestige issue, result may shape Andhra Pradesh's political future
That the two parties are very serious about the Nandyal bypoll can be gauged by the fact that both have already announced their candidates, even though the Election Commission is yet to announce a polling date
Over two-and-a-half decades ago, the Telugu Desam Party (TDP) under NT Rama Rao conceded a walkover in Nandyal for the Lok Sabha polls, because Telugu bidda PV Narsimha Rao had chosen the seat to contest from after becoming prime minister. But a lot of water has flown in the Kundu river since, and political circumstances have altered.
Today, NTR's son-in-law Chandrababu Naidu seeks a victory in the Nandyal Assembly by-election more than anything else. This by-election, whenever it is held in the next two months, will be seen as a referendum on the three years of the Andhra Pradesh chief minister's rule.
Because the bypoll, whenever it is held in the next two months, will be seen as a referendum on three years of the Andhra chief minister's rule.
Why is Nandyal important? The seat was won by Bhuma Nagi Reddy in the 2014 polls. The YSR Congress strongman along with his daughter Akhila Priya defected to the TDP earlier this year, and the latter was sworn in as tourism minister in Naidu's Cabinet in April. It's an extremely unethical situation politically, with the Andhra Assembly Speaker doing nothing about the defections of 21 YSR Congress legislators, who should ideally attract provisions of the anti-defection law. But four of them, including Akhila, continue to be ministers.
Reddy passed away in March this year, necessitating the by-election. The established norm is that when an MP or MLA dies mid-term, the party holding the seat is allowed a no-contest, with the other party not putting up a candidate. Nandyal is a peculiar situation, however, where both the party and the candidate's family asked each other to back off, making a contest inevitable.
The challenge now is for Akhila to win the seat to establish the political clout the Bhuma family has enjoyed in Nandyal for generations. On the other hand, the YSR Congress sees Nandyal as its own seat and is going all out to ensure the party retains it.
That the two parties are very serious about the bypoll can be gauged by the fact that both have already announced their candidates, even though the Election Commission is yet to announce a polling date. Nandyal is witnessing an 'Aaya Reddy, Gaya Reddy' phenomenon, with senior leader Shilpa Mohan Reddy, who was expecting a TDP ticket, crossing over to YSR Congress the moment he realised he won't. YS Jaganmohan Reddy immediately announced him his party's candidate against Akhila's cousin Bhuma Brahmananda Reddy of TDP.
Naidu is taking the by-election very seriously. He has involved all party seniors, and is planning to campaign extensively himself, making the bypoll a prestige battle. The TDP chief has personally reached out to different community leaders, distributing sops to the electorate — from ration cards to housing sites — to ensure they vote for the ruling party. At a meeting in June, Naidu even issued a subtle threat to those who wouldn't vote for the TDP, saying he will have nothing to do with those villages. He said, "You take pension doled out by my government, walk on the roads laid by my administration, take ration and use the glow of the streetlights erected by us. Why wouldn't you vote for us?"
Nandyal will also be the first political test for Nara Lokesh, Naidu's son, party general secretary and the state IT minister. It is one thing to lure Opposition MLAs to the ruling camp by using political clout, and quite another to win an election half way into your term. If the TDP pulls this off, it will prove Lokesh's credentials as a politician who can win a genuine electoral battle as well.
For the YSR Congress, Nandyal is the best chance to show anti-incumbency has set in Andhra. It will also ensure there aren't more migrations from his camp towards the ruling party in the next two years. Given that the seat is witnessing a Reddy vs Reddy contest, it will show how much of the community support Jagan enjoys. As opposed to the TDP that is largely seen as a Kamma community-dominated party, YSR Congress has a larger Reddy community presence.
Jagan would want Nandyal to act as a political tonic to his proposed six-month long 'padyatra' that will start from Kadapa in October. Jagan wants to do a YS Rajasekhara Reddy, who had similarly walked in 2003 into electoral success a year later. Interestingly, Naidu wants to preempt Jagan by embarking on a 'padyatra' of his own. This will ensure the political temperature in Andhra is likely to heat up this winter.
Interestingly, the bypoll in Kurnool district will also test Prashant Kishor who has been roped in by YSR Congress as a strategist with 2019 in mind. Kishor was introduced to the party rank and file at last week's party plenary, with Jagan saying that he will help them in 'Mission 2019'. It is perhaps a result of Kishor's inputs that Jagan has announced that prohibition of liquor will come into effect in Andhra Pradesh in phases if the YSR Congress comes to power two years from now.
What will change for the people of Nandyal, however? Precious little. It is a commentary on the manner in which politics in India, especially that in the Rayalaseema region of Andhra Pradesh, is practised that members of one or two families are allowed hegemony over a constituency for decades. Nandyal is no exception as the leaders move from one party to another and their support base moves with them, like a herd.
Politics
The Akhilesh Yadav-led party will send out speeches of party leaders, publicity material and short videos and images of the campaign through its various social media channels; they are also seeking to engage local YouTubers in various districts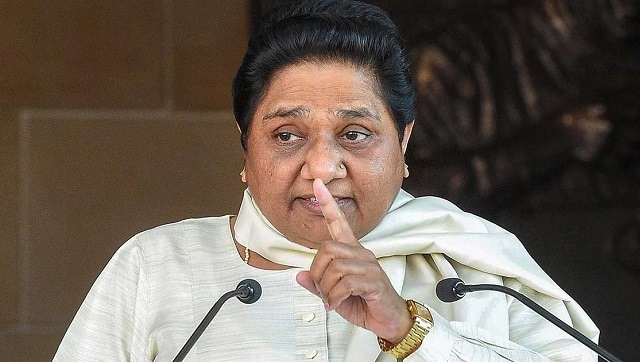 Politics
Elections for the 403 Assembly constituencies in Uttar Pradesh will be held in seven phases starting 10 February, the Election Commission announced
India
According to the official notice released by the Andhra Pradesh State Council of Higher Education, candidates can exercise their options after the process of certificate verification.