With friends like Bhardwaj does Sonia need enemies?
Karnataka Governor HR Bhardwaj has embarrassed the Congress High Command by recommending the dismissal of the Yeddyurappa government. Once an asset, the Congress veteran is fast becoming a liability, proving the old saying that sometimes a foolish friend can be more dangerous than an intelligent enemy.
The Governor of Karnataka and former Union law minister HR Bhardwaj may have nursed grand visions of a victorious celebration in Bangalore's Raj Bhavan to mark his 74th birthday on Tuesday.
But Delhi is refusing to play ball. And Bhardwaj must be preparing for a subdued, low-key bash this evening. His recommendations for imposing President's Rule in Karnataka have not found favour with his former political bosses for various reasons. Bhardwaj has discovered, to his dismay, that being more loyal than the king has its downside.
What must be hurting the old warhorse – a veteran of many a sleaze and sly political operation – is that not a single Congress leader of significance has come out in his support publicly even as the opposition BJP has launched a counter-offensive demanding his removal from the gubernatorial assignment.
For someone whose rise in the Congress hierarchy has been solely a function of his unabashed skills at sycophancy and loyalty to the Gandhi family, Bhardwaj's career graph has shown a consistent upward trend since the early 1980s when he first got elected to the Rajya Sabha.
He was a minister of state for law in the Rajiv Gandhi government from 1984-89.  He again became a minister in the Narasimha Rao government and when the UPA came to power in 2004 he was rewarded with a cabinet berth.
He never really distinguished himself as a practicing lawyer, but Bhardwaj did have an eye for those loopholes in the law which could be exploited for political gain. He also had a certain reckless streak which, when the going was good, gave him the image of a daredevil who could go to any length to please his masters.
Whether it was giving a quiet burial to the Bofors case, or his decision to de-freeze the two accounts of Ottavio Quattrocchi (a close friend of Sonia and key suspect in the Bofors scam), or his advice to the government on the Office of Profit controversy, he made sure to position himself as the most loyal and trusted aide of the Congress party's first family.
(In the "office of profit" crisis, Jaya Bachchan, a Samajwadi MP in 2006, lost her seat because she simultaneously held a post in the UP Film Development Council – which was deemed to be an office of profit. But this rebounded on Sonia when the BJP said she, too, was holding an office of profit as head of the National Advisory Council (NAC). To get over this, Bhardwaj was planning to move an ordinance to exempt the NAC from this definition. The move embarrassed Sonia, and she resigned her Lok Sabha seat to seek re-election to regain her high moral ground).
In each case, Bhardwaj showed the first family he was more loyal than the king, and embarrassed Sonia. Somewhere along the line he overplayed his hand. Perhaps it was his overzealousness and subsequent cockiness in the Quattrocchi affair which forced the party to realise that his attitude was actually hurting their image.
But Bhardwaj – like Buta Singh a few years earlier - refused to see the writing on the wall when he was not inducted into the Union cabinet after the UPA returned to power in 2009.
He should have got the hint when he was sent to Bangalore as Governor of Karnataka. But old habits die hard, especially if one has been rewarded for similar actions in the past. Little did he realise that he had outlived his usefulness and was only being sent to Bangalore as a reward for services rendered in the past.
But he started playing the hatchet man too soon and perhaps without any official cues from his bosses in Delhi.
His clumsy efforts to ingratiate himself to the party high command from Bangalore's Raj Bhavan has damaged the credibility of the Congress party while providing ready ammunition to the BJP which was desperately looking for an issue in the aftermath of election losses in five states. It was exposed as an inconsequential power player in those states.
Speaking to Firstpost, BJP President Nitin Gadkari said that Bhardwaj had reduced the constitutional office of the state Governor to a farce. "All his actions are intentional, unconstitutional, deliberate, illegal and politically motivated and are undoubtedly at the behest of his masters in New Delhi. He is not putting his reputation as a former Union Law Minister at stake for nothing."
Former Union law minister and senior BJP leader Arun Jaitley says that Bhardwaj is too politically attached to be a detached Governor. "He wears his political affiliation on his sleeve and that is why it is not appropriate for him to hold a non-partisan constitutional office."
Once an asset, the Congress veteran is fast becoming a liability, proving the old saying that sometimes a foolish friend can be more dangerous than an intelligent enemy.
Subscribe to Moneycontrol Pro at ₹499 for the first year. Use code PRO499. Limited period offer. *T&C apply
Politics
A floor test on Monday will decide the future of Narayanasamy's government, barely two months before the Assembly polls in the Union Territory are scheduled to be held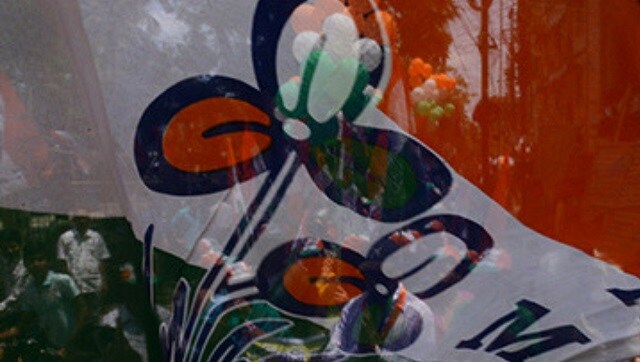 Politics
Alipurduar is among the constituencies in North Bengal which will also see candidates from the Shiv Sena and Hemant Soren-led JMM
India
Over 150 students and youths were injured on Thursday in clashes between protestors and the police during a march held to demand jobs and better education facilities