With 'dry' Bihar behind him, Nitish eyes Uttar Pradesh armed with prohibition promise
After success in Bihar for Nitish Kumar, prohibition is next in line in UP to emerge as an attractive premise to win votes.
After the successful exploitation of caste, community and religious matters for electoral success, prohibition is next in line to emerge as an attractive premise to win votes. Having been used successfully in Bihar by the grand alliance comprising Janata Dal (United), Rashtriya Janata Dal (RJD) and the Congresss, the no-booze slogan is likely to resound in the plains of Uttar Pradesh in months to come.
According to reports, JD (U) president Nitish Kumar, who as Bihar Chief Minister took the revenue-slashing measure of closing booze shops in his home state, is all set to offer prohibition as his mantra to win Uttar Pradesh voters. Nitish is scheduled to pay his second visit to UP this year on 12 May, where he will address a JD (U) workers' convention in Varanasi. Earlier, he had visited Ghazipur to address a gathering of backward communities comprising Kushwaha, Saini, Maurya and Shakya sections.
Incidentally, both Ghazipur and Varanasi are close to the Bihar border and have a sizeable number of OBC sections – among which Nitish seeks to expand his footprint. This could also be part of his strategy to play a more proactive role as JD (U) president as compared to his predecessor Sharad Yadav. Needless to say, Nitish's endeavours are aimed to project him as a national leader with appeal among large sections of society outside Bihar, and UP is the first destination since Assembly elections are due here in less than one year.
According to JD (U) sources in Lucknow, Nitish will arrive in Varanasi on May 12 and address a party workers' gathering in Pindra near Varanasi. He will also participate in the grand show of Ganga arti the same evening and will return to Varanasi the next day. He is then scheduled to arrive in Lucknow on 15 May to launch a state-wide prohibition campaign under the banner of Kisan Manch, established by late former Prime Minister VP Singh.
A local JD (U) leader AK Singh said that in many districts of UP, including some in eastern UP, women have been at the forefront of anti-booze campaigns, often forcing the closure of liquor shops in towns and villages.
"The call for prohibition will therefore attract widespread support from women in this state," Singh said. The state JD (U) president Suresh Niranjan and general secretary Subhash Pathak have already started efforts to make the Nitish show a big success.
The recent formation of an alliance comprising JD (U), Rashtriya Lok Dal of Ajit Singh, Jharkhand Vikas Morcha (JVM) led by Babulal Marandi and Samajwadi Janata Party led by Kamal Morarka has been facing some roadblocks with Ajit Singh putting up some pre-conditions. Notwithstanding this, the JD (U) has also been in touch with several leaders of smaller parties and caste-based outfits to seek the formation of an alliance, which is likely to contest the 2017 Assembly elections in UP.
It is also interesting to note that the RJD – controlled by Lalu Prasad and his family and running a government in Bihar with JD (U) – is not a part of any alliance featuring JD (U) outside Bihar. Similarly, the Samajwadi Party, in power in UP, is also against any alliance featuring JD (U). Interestingly, the SP chief Mulayam Singh Yadav and Lalu Prasad are related through matrimonial alliance of their respective family members.
Also in Uttar Pradesh, the SP government has not been taking any proactive stand on prohibition and has in fact reduced the duty on several popular brands of alcoholic drinks in this year's budget. According to a SP leader, prohibition is not yet an issue in UP and the directorate of prohibition is doing "good work" to spread awareness about the ill-effects of alcohol among the people. In the last two years, more than 100 persons lost their lives after consuming illicit liquor in Azamgarh, Mau, Allahabad, Lucknow and Unnao districts. The famed all-women Gulab Gang has also been active in anti-booze campaigns in some districts of the state.
With Bihar joining the list of dry states and two major political parties in Tamil Nadu promising prohibition if they are voted to power, prohibition seems to have come out of dilapidated government offices. Now, with the European Union (EU) expressing concern at this anti-alcohol trend as it may affect EU's trade with India – wine being an important part of EU exports – Nitish has his next battle ready as he eyes the Prime Ministerial chair.
India
India needs to be an equal partner on a host of other responses – not the least among them is our Co-Win software. In this situation, Britain can antagonise India at its own peril. And the ramifications of it will not be restricted to the Covid response alone.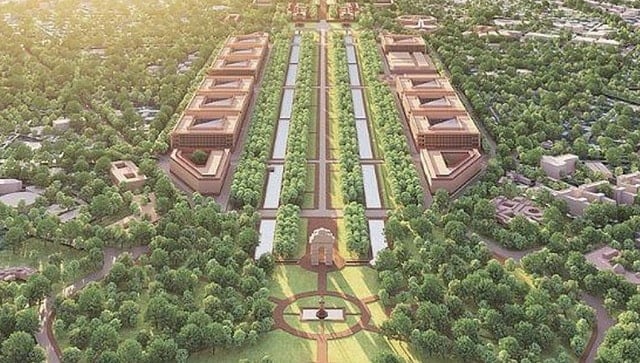 India
In this day and age where even private homes undergo renovation regularly, the Indian State continues to operate out of 90-year-old repurposed colonial homes retained after independence
India
In trying new faces, the BJP seems to be focused on building a generation of political successors who can take over after a period of astonishing growth the party has seen under Modi and Shah