Winter Session of Parliament: Lok Sabha passes law to protect unauthorised colonies, slums in Delhi NCR
Parliament passed a bill to protect slums & unauthorised colonies in Delhi NCR from punitive action till a framework for orderly arrangements was in place.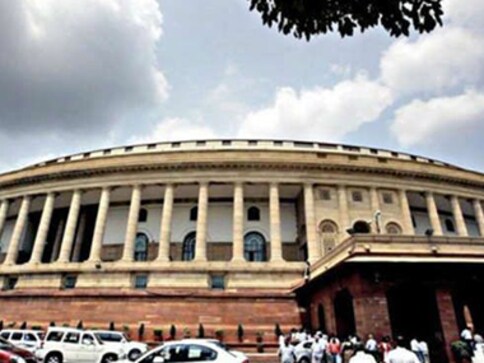 New Delhi: The Parliament on Thursday passed a bill to protect slums and unauthorised colonies in the national capital region from punitive action till a framework for orderly arrangements was in place.
The National Capital Territory of Delhi Laws (Special Provisions) Second (Amendment) Bill, passed by Lok Sabha on Wednesday, gives immunity to slums and some unauthorised constructions until 31 December, 2020. The immunity under the existing Bill ends on 31 December.
Replying to a debate on the measure, Urban Development Minister Hardeep Singh Puri said if the Bill is not passed, it will lead to "unprecedented chaos" in the national capital which has witnessed an influx of over six lakh people per annum.
The legislation will give cover against punitive action on "as is where is basis" until December 2020, he said, adding that there were seven categories of unauthorised colonies and each of them had separate cut-off points and dates.
"I don't have any answer as to why nothing was done between 2008 and 2014 but post-2014 an attempt to fast-track things has been made," he said, adding that a Supreme Court-appointed committee was looking into the matter.
He said the Delhi government had given an affidavit before the high court seeking a two-year extension to complete the work and the Centre has been left with no option than to seek one more year to ward off the 'Sword of Damocles' hanging on the poor.
He said the population of Delhi in 1947 was less than 10 lakh, which swelled to 16 lakh in 1951 and stands at 186 lakh today.
On the allegations that a blind school was demolished, he said it was an illegal construction on DDA land on the garb of blind children, for which notice was served to those who got it constructed while the government offered to rehabilitate the children in a nearby school.
On why the Delhi chief minister was not invited at the inauguration of a metro stretch, an issue raised by some members, Puri said the stretch fell in Uttar Pradesh and the Delhi chief minister could sanction phase IV of the project still pending and be there. "It is our policy to move people and not cars", he said.
Replying to allegations by D Raja (CPI) about the demolition of the Kathputli colony, a heritage place where artisans from all over India were living, Puri said the inhabitants were shifted as a modern, efficient accommodation was being built there.
He said the government could proceed ahead due to a court directed process and a separate piece of land was allocated there as a heritage piece to promote skill and art.
Earlier participating in the debate, Parvez Hashmi (Congress) questioned delays in relief to the poor and asked why the government had failed to stop work in the construction stage itself.
Union minister Vijay Goel, a BJP member from Delhi, said the city was sitting on a volcano and there was no planning as the number of unauthorised colonies has swelled to over 2,000 due to the lackadaisical approach of the AAP government.
He said unauthorised construction was rampant and such multi-storeyed houses were not safe in earthquakes. He lashed out at the AAP government saying it had declined to implement the PM Awas Yojna in the national capital.
A number of speakers including N Haque (Trinamool Cong), Harivansh (JDU), Naresh Agarwal (SP), TK Rangarajan (CPI-M), Veer Singh (BSP), Vijila Sathyanathan (AIADMK) and D Raja (CPI) questioned why no action was being taken against the wealthy and the owners of unauthorised farmhouses.
Earlier on a message from Lok Sabha that Speaker has termed the Goods & Services Tax Bill as a money bill, Naresh Agarwal (BSP) objected saying if GST was a finance bill, then each bill will be called a finance bill, which would deny the rights of the Upper House.
Deputy Chairman PJ Kurien who was in the Chair, remarked, "Not that I am disagreeing with you but it is a settled matter... If Speaker has decided then you have to abide" or else go for an amendment to the Constitution but "don't waste time."
also read
India
The complaint stated that the comments made by Arvind Kejriwal and Mallikarjun Kharge were intentional to convey that the central government have "deliberately not invited" Droupadi Murmu because of her caste
Politics
The court of Additional Chief Metropolitan Magistrate SJ Panchal summoned the AAP leaders after the court was informed that the summons issued earlier directing the duo to appear on May 23 does not appear to have been received by them as none of them was present in the court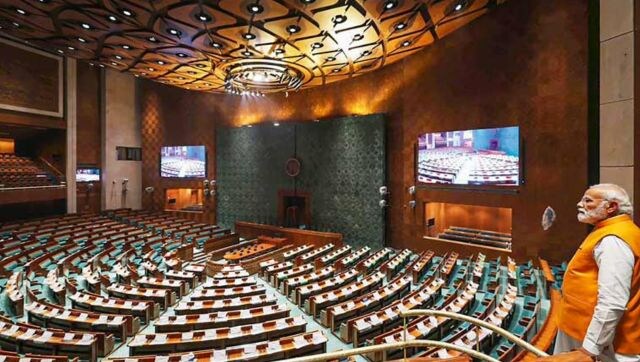 Politics
The 19 opposition parties alleged that 'undemocratic acts are not new to the Prime Minister, who has relentlessly hollowed out the Parliament