Will obstruct Parliament till PM resigns: Jaitley
BJP leader and Leader of the opposition in the Rajya Sabha, Arun Jaitley, has very categorically stated that they will obstruct Parliament until the Prime Minister resigns over his perceived role in the coalgate scam.
As Parliamentary proceedings ground to a halt this morning, BJP leader and Leader of the opposition in the Rajya Sabha, Arun Jaitley, categorically stated that they would obstruct Parliament from working until the Prime Minister resigned over his perceived role in the Coalgate scam.
"When the 2G scam broke in 2010, it was the BJP's Parliamentary pressure that prompted A Raja to resign as Telecom Minister. Hopefully it will work again", he said in an interview to the Times Now television channel, adding that Parliamentary obstructionism was a legitimate means by which the Opposition could pressure the government.
Jaitley also dismissed the possibility of a debate on the floor of the house, indicating that there seemed to be no middle path in the ongoing standoff that has paralyzed the monsoon session of Parliament.
"We are not interested in a debate. What is there to debate? The Prime Minister was coal minister during a time period where coal block allocations were given to private companies at the cost of the public sector", he said.
The BJP leader was equally dismissive of the possibility of the Public Accounts Committee (PAC) looking into the CAG report.
"We do not want a discussion of the CAG report. We have had bad experiences on these discussions in the past with the 2G scam", he said.
Jaitley's sentiments were echoed by BJP leader Prakash Javadekar who said they had no faith in the PAC, after the way the government 'scuttled' its report on the 2G scam. "We are not disrespecting the house, the Congress by looting the country is disrespecting the house", he said.
Find latest and upcoming tech gadgets online on Tech2 Gadgets. Get technology news, gadgets reviews & ratings. Popular gadgets including laptop, tablet and mobile specifications, features, prices, comparison.
Politics
While the BJP claimed it was political violence, the ruling party in the state said the incident was a fallout of a land dispute between two neighbours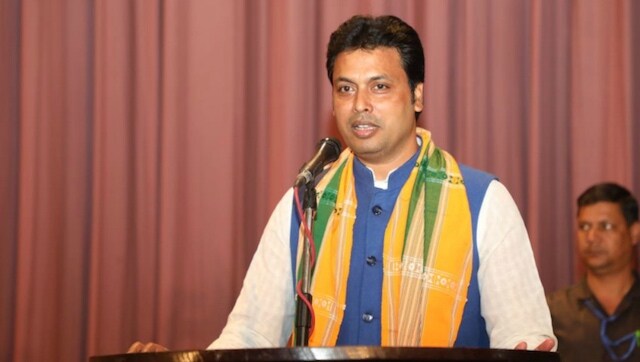 Politics
A team of 12 dissident Tripura MLAs is camping in New Delhi to meet the BJP's national president JP Nadda
India
Sameet Thakkar was told by a court to appear before VP Road police station in Mumbai on 5 October. He had allegedly slipped out without submitting his mobile phone or laptop as mandated, an official said