Will Modi visit family of murdered Youth Congress leader in Latur?
The arrest of two Youth Congress office-bearers for the murder of a female Youth Congress worker in Latur has provided the BJP a stick to beat it with. And Modi will take full advantage of the situation.
Tandoor to Latur, the Congress's own women are not safe. With those words and a quick dismissive wave, the BJP's prime minister in waiting Narendra Modi turned Snoopgate into a a forgotten side-plot.
The reference Modi was making at his Chandrapur rally last week was, of course, to the murder of a Youth Congress leader in Latur on 21 March. The case has become a rather opportune scandal for the BJP, involving an alleged love story gone wrong, the disappearance of a Youth Congress leader named Kalpana Giri, the discovery of the body in a lake and the arrest of Latur Assembly segment's Youth Congress president Mahendra Vikramsinh Chavan and his friend and associate Sameer Killarikar, also with the Youth Congress.
Modi's speech-writers had provided a juicy little nugget for those short on memory -- Naina Sahni's murder, or the tandoor murder, was also perpetrated by a Youth Congress leader, her husband Sushil Sharma,whose death sentence was recently commuted to life.
The BJP in Latur is desperate to turn it into a political scandal with just eight days to go for polling. When Modi addresses a rally in late Vilasrao Deshmukh's stronghold of Latur on Wednesday evening, he is certain to hold forth on the killing of a promising young woman politician allegedly by none other than her Congress colleagues.
"It's unfortunate, it's sad and it should never have happened," says Amit Deshmukh, Latur MLA and Vilasrao Deshmukh's son, now spearheading the Congress's campaign for the Latur Lok Sabha constituency. If it was Vilasrao Deshmukh who handpicked Jaywant Awale of Kolhapur for the Latur constituency after it fell under reservation for an SC candidate in 2009, this year's candidate is a former teacher with a squeaky clean record, Dattatreya Bansode, selected by 1,200 voting members of the Congress party through Rahul Gandhi's primaries. He is the answer to the party's strong demand for a local candidate, Amit adds. Awale belonged to Kolhapur and was parachuted into Latur in 2009.
The Latur constituency remains a Congress stronghold and the new candidate has a clean slate, but the BJP has clearly found its leitmotif in Latur, one it hopes to hang squarely on the anti-Congress hook that's present in Latur too.
The turnout and response at Modi's Latur rally will be closely watched by Amit and Co -- there is no Modi wave here, but there is undoubtedly a exasperation with the Congress. Modi's speech-writers will be, no doubt, sharpening their claws.
Last heard, BJP leaders in the party office here were discussing a quick visit by Modi to Kalpana Giri's family just before the rally starts. The victim's father has told the media over the past weeks that the main accused had actually dicouraged him from making a proper police complaint.
And Modi has done this before, visiting the families of the Patna blast accused. It's an excellent photo-op, and Latur's BJP unit knows that well.
"The opposition is trying very hard to politicise it," says Amit. A visit to the family of the victim by an aspiring prime minister may be nothing more than a timely political gimmick, but either way it's the Congress that's grimacing.
Find latest and upcoming tech gadgets online on Tech2 Gadgets. Get technology news, gadgets reviews & ratings. Popular gadgets including laptop, tablet and mobile specifications, features, prices, comparison.
India
The prime minister's visit, however, witnessed protests by anti-CAA and anti-NRC protests at several places in the state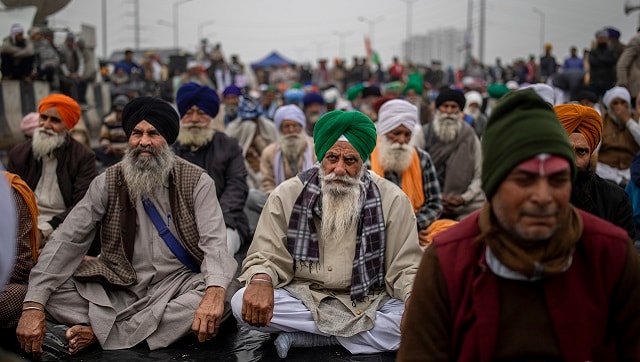 India
BKU leader Rakesh Tikait said that farmers are prepared to protest against the farm laws 'till May 2024', and termed the ongoing agitation as an 'ideological revolution'
India
Shah's remarks came amid the month-long agitation by farmers on the borders of Delhi, demanding the complete withdrawal of the three farm laws