Will Modi be Karnataka BJP's knight in shining armour?
Narendra Modi's entry into the Karnataka election campaign was quite a will-he-won't-he debate. Given that the BJP government is fighting a strong anti-incumbency sentiment, it was felt that the Gujarat chief minister would not want the taint of a defeat on his Modi-kurta.
Bangalore: On Sunday evening, when Chris Gayle wasn't on the crease in an IPL match, a different player was scorching the crease in Namma Bengaluru. Narendra Modi cut into the Congress attack on Karnataka BJP with the same intensity with which the RCB opener thrashes rivals' bowling attack. If there was ever an Indian Political League, Modi would be a strong contender for the Orange cap. (OK, call it saffron cap, if you must)
Narendra Modi's entry into the Karnataka election campaign was quite a will-he-won't-he debate. Given that the BJP government is fighting a strong anti-incumbency sentiment, it was felt that the Gujarat chief minister would not want the taint of a defeat on his Modi-kurta.
His decision to do only one public meeting in Bangalore was seen as an admission of no hope and a message that he will do only this much and no more for the cause of his Kannadiga BJP brethren. But with the announcement of two more appearances in Mangalore and Belgaum on Thursday, Modi seems to have decided to get his hands dirty in the cesspool of Karnataka politics.
The decision has evoked mixed reactions from the BJP rank and file. A senior journalist with his ear to the ground in Bangalore told me some BJP leaders even wrote to Narendra Modi, requesting him not to come to Karnataka to campaign because they felt it was a losing cause and that the Congress would subject Modi to taunts over the defeat.
Similar to the jibes Rahul Gandhi has had to suffer ever since he led the Congress to humiliating defeats in Bihar and Uttar Pradesh. And that the loss would dent Modi's image when he comes to canvas for votes next year. "Asking rate is too much in the last over,'' said a cricket loving BJP worker in Bangalore.
But there are many others who feel Modi's presence will enthuse the BJP cadre and boost their morale. And point to the fact that Modi isn't quite the lead actor in Karnataka, but only essaying a guest appearance and therefore cannot be blamed for an adverse electoral verdict.
At the meeting in Bangalore, Modi delivered a political speech, tearing into Rahul Gandhi, without taking his name, and taunting Congress over corruption. While his speech was well received, what happened before he spoke showed the BJP a mirror to how the party is placed in Karnataka. MP from Bangalore and senior leader Ananth Kumar was heckled and Modi had to intervene to let him finish his speech. It was clear that the crowd had come to hear Modi and did not want any of the supporting cast to bask in reflected glory. More importantly, if this is the treatment meted out to Ananth Kumar, who is by far the most powerful leader of the BJP in Karnataka today, the signals are ominous.
But the expectations have begun to rise along the Karnataka coast in anticipation of Thursday. Mangalore is a critical spot for the BJP because the Dakshina Kannada district has been a Hindutva stronghold for years. Yet in the urban local body elections in March, the BJP did very poorly. The hope is that Modi would be able to influence in BJP's favour the few constituencies that are likely to see extremely close contests.
But despite his polarising image, even Congress leaders do not expect Modi to stoke communal passions in Mangalore. J R Lobo, the Congress candidate from Mangalore South, says he expects Modi to talk as usual about development in Gujarat. ``His presence in Mangalore will have no effect. People have respect for Modi but that will not translate into votes for the local BJP. He talks about development agenda while BJP has worked against his development agenda,'' says Lobo, who was earlier Municipal commissioner of Mangalore.
The RSS and the VHP are very strong in Dakshina Kannada district and Modi has not enjoyed the most cordial of relationships with either outfit, even in his own backyard in Gujarat. Hence he is quite unlikely to deviate from the image he is assiduously cultivating for himself - as a leader who delivers a non-corrupt administration.
In north Karnataka, the BJP is facing a stiff challenge from B S Yeddyurappa's Karnataka Janatha Paksha, as both parties vie for the same Lingayat votebank. How much of a difference Modi's presence in Belgaum can make in this region is anyone's guess.
But by making a foray into Karnataka, Modi has earned praise for not shying away from a fight. If nothing else, his oratorial skills have put some life into a BJP unit that had almost given up. Contrast this with the Prime Minister's speeches which were just not "theek hai'' given how critical the battle for Karnataka is to the morale of the Congress in the country. Rahul and Sonia's speeches have not matched up to Modi's punches either.
What's interesting also is that the a large chunk of voters who vent their frustration against the indifferent rule by the party-with-a-difference, express a different view when the discussion turns to the Lok Sabha polls next year. You get the distinct feeling that the voters are going to repeat 1984-85. Three decades ago, within months of giving the Rajiv Gandhi-led Congress 24 out of 28 Lok Sabha seats, Karnataka voted for the Ramakrishna Hegde-led Janata Party in the assembly elections.
"We want Narendra Modi as Prime Minister,'' says Balachandra Shetty, a teacher who claims to have supported the BJP in previous elections in Mangalore city. But this election, he plans to vote for the Congress. ``Yes, I will certainly go to listen to Modi in Mangalore but then he will not become chief minister of Karnataka if I vote for the BJP, will he.''
There is therefore another calculation the BJP is working on. That this pinch-hitting by Modi may sway fence-sitter voters like Shetty to its side, helping it to do better than the 50-odd seats it thinks it will win now. In the event of a fractured mandate, the BJP can then hope to do business with the Janata Dal (Secular) to form the next government.
If this match goes down to the wire, you already know who will be declared the man of the match, don't you?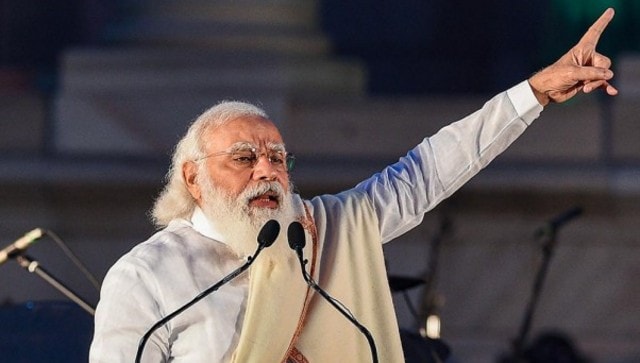 India
Modi reviewed the progress of vaccination and the roadmap for scaling up production of vaccines in the next few months, the Prime MInister's Office said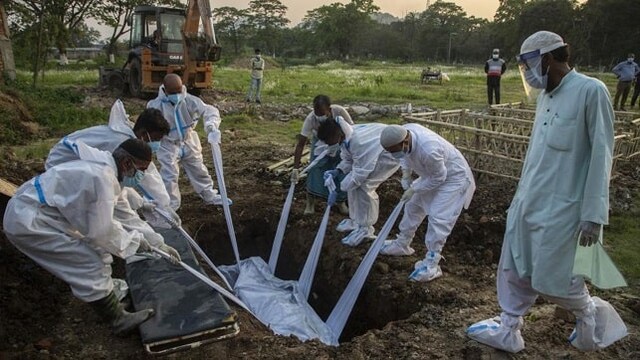 India
Had the nationalist leadership taken the savage epidemic of 1918-1919 seriously, India might have been one with a political culture that put lives first
India
Replying to queries on the shortage of vaccine, the Union Minister stressed on the plan of action of the government and said its decisions are not guided by any political gain or by any other reason