Will Arun Jaitley survive? The 3 critical tasks that'll determine the finance minister's future
One only has to read the speeches of Arun Jaitley, the finance minister, to see that he is not aware of this duty
By Ashok V Desai
India has the largest number of economists in the world, next only to the US.
I would have expected the Bharatiya Janata Party, a reputed advocate of parochialism, to invite them to fill the numerous positions in the government. When it came to power, it got rid of all the economists appointed by the previous government, except for two: Raghuram Rajan, who was indispensable as governor of Reserve Bank, and Ila Patnaik, who was immediately corralled to write the Economic Survey for Arun Jaitley's first budget (she has since left). Instead of providing employment to indigenous economists, it imported two: Arvind Subramanian from Peterson Institute in Washington, who was made chief economic advisor, and Arvind Panagariya from Columbia, who was made chief of Niti Aayog, a second thought after Prime Minister Narendra Modi abolished the Planning Commission.
Plan documents were most boring; and in general, the deputy chairman and members of the planning commission kept away from the media. It kept a low profile; but that also meant that it had no friends outside the government. Inside the government, it made enemies. Its job was to husband the government's financial resources and allocate them among the spending ministries to achieve the targets set by the five-year plans.
Ministries did not enjoy being called to account.
State governments hated the planning commission even more. Not unnaturally, state ministers think that their needs are the most urgent. They do not meet ministers from other states except in meetings called by the Central government; so they have no rapport with them. And they are even less equipped to deliver results. So some of them hated the planning commission even more than the rest. Amongst them was the then chief minister of Gujarat. By a lucky accident, he became prime minister and abolished the planning commission.
Whilst the planning commission can be abolished, its functions cannot. In particular, weighing the financial demands of one ministry against another's, and looking a few years ahead to plan things that take time: someone in the government has to do this. This duty devolves to the ministry that controls and distributes money — the finance ministry.
One only has to read the speeches of Arun Jaitley, the finance minister, to see that he is not aware of this duty.
He does allocate money to ministries — he has to — but there is no idea of expecting them to deliver something in return. What is worse, he has been distributing money directly to political supplicants — Rs 50 or Rs 100 crore each to those considered deserving by his party. It is not my case that his predecessors did not distribute favours. But as long as a five-year plan was in place, a major proportion of the money had to go towards its requirements. And once a project was included in the plan, its requirements in successive years had to be financed. There was corruption and wastage, no doubt; but there were constraints on it too. Arun Jaitley has freed the polity from those constraints.
The financial free-for-all he has unleashed cannot be reversed in the next budget; it requires realisation by his prime minister and party that national development requires dedicated spending and forward thinking. But there are some urgent tasks that he should address himself to.
First, Gautam Adani, one of the BJP's biggest benefactors, proposes to build a port in Vizhinjam. This will be the first big port to be built after Kandla. I expect Adani will be planning a capacity of 75-100 million tonnes a year. There are two major ports nearby already: Kochi and Tuticorin. These three ports can support considerable development on the southwest coast; but before they can do so, enormous infrastructure — roads, power and warehouses — will have to be built in and around them. They will require heavy expenditure from the Central government. Jaitley should provide for it, and build the planning capacity within his ministry to make sure the money is not wasted.
Second, Union Railways Minister Suresh Prabhu has been working for two years on modernisation of the railways. He has plans ready; Jaitley should back him, and provide him with whatever funds he needs. And the prime minister, in his wisdom, has appointed two ministers in railways; Jaitley should make sure that they do not get in Prabhu's hair, and let him get something done.
Finally, many of the company promoters who supported the BJP are in trouble, and are not repaying bank loans. As a result, banks are not lending, and investment has reduced. Jaitley should quickly put money into government banks and recapitalise them, so that they can write off bad loans and resume business. More tasks can be suggested, but these three are the most urgent; they are the minimum list on the basis of which Jaitley must be judged.
Readers will notice that I have not mentioned the Goods and Services Tax (GST), over which Jaitley has been sweating ever since he became minister. It does not mean that GST is unimportant. But I think Jaitley simply does not have the diplomatic skills to make GST happen; he is far too combative to win the necessary cooperation.
The author is a senior economist and former consultant to the Ministry of Finance
Find latest and upcoming tech gadgets online on Tech2 Gadgets. Get technology news, gadgets reviews & ratings. Popular gadgets including laptop, tablet and mobile specifications, features, prices, comparison.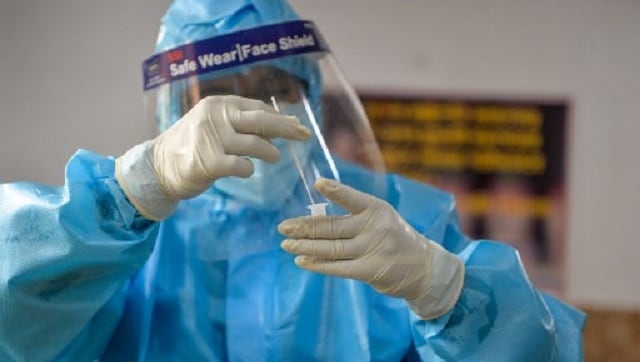 India
The committee said that stringent adherence to COVID-19 precautionary measures is key to curb the spread of the infection by next year
India
India is in a somewhat better position now but the country still has a long way to go because 90% of the people are still susceptible to coronavirus infections, said Paul
World
India's democracy is key to sustaining the momentum of its Indo-Pacific vision over the turbulent years to come.