Why Varanasi might be the perfect constituency for Modi
With the such sharp communal battle lines dominating the elections, Varanasi, a Hindu pilgrimage site is stellar choice of a constituency.
There are two things working for the BJP in the run-up to the 2014 Lok Sabha elections - the first is the ripple effect of the many blunders of the Congress that is pushing allies and voters away. The second, obviously, is Narendra Modi. If people are tempted to vote for the BJP, it would be because they are fed up of the Congress or they have implicit faith in Modi. At present, BJP's electoral fortunes seem to be revolving around an axis called Narendra Modi. So it is only fair that the party decides to pitch Modi as a candidate from Uttar Pradesh - the state with 80 seats, the most in the Lok Sabha.
A look at BJP's performance graph in Uttar Pradesh confirms that the party has been on a steady decline after the late nineties when it held sway over more than half of the constituencies. According to an agency report, the party had won 52 seats in 1996 and 57 seats in 1998 of the 85 that were there. In 2004, the party managed to bag not more than 10 seats out of the 80. Following that, the state has kept to vacillating between Mulayam Singh Yadav's Samajwadi Party (SP) and Mayawati's Bahujan Samaj Party (BSP).
Latest reports suggest that the BJP will ask veteran leader Murli Manohar Joshi to make way for Modi, who will then contest from one of the biggest constituencies of Uttar Pradesh - Varanasi. The Economic Times reports:
Confirming the choice of the holiest of cities for Hindus, after months of speculation over constituencies, including Lucknow and Allahabad, a senior leader said the Gujarat chief minister was willing to step out of his comfort zone to make a larger impact by contesting from the most populous state of Uttar Pradesh, which accounts for 80 Lok Sabha seats.
Like Mark Tully points out in this BBC Worldwide article, the national elections in India are least 'national' in character. If you examine the pattern of voting in individual states, we'll find that each state votes with its own agenda in mind and has no or a very vague uniform political and developmental vision for the entire country. This idea can be further bolstered by the fact that most Indian governments in the recent times have been coalition governments with regional parties sitting on a large number of votes.
The ascendancy of regional parties in the national political narrative of India can be attributed to the fact that electorates in individual states find it easier to put their faith on regional leaders and their vision the states' role in India's economic, social and political discourses. The rise of Mamata Banerjee, the Yadavs, DMK, JD(U) and the AIDMK in India's political horizon has been propped on aggressive localised political campaigning. Except for the AIDMK, all the other regional parties with important vote shares are either Congress allies or are in two minds about backing the BJP.
With the JD(U) snapping ties with the party, the BJP has its challenge quite clearly fleshed out - the only way it can oust the Congress is by starting a pan-Indian political dialogue that will coerce voters to think beyond the demands of their own states and vote for the party. And the only person who can start and propel a discourse of that dimension and magnitude is Narendra Modi. No other BJP leader invokes the kind of political opinions that Modi does. In more simplified terms, most other BJP leaders are bland in comparison to Modi's riotous appeal.
Modi is sharply aware of this responsibility too. Tully writes in his piece:
Mr Modi has already shown that he realises he must convince the electorate that general elections are about national issues, and that the national leader is able to make a difference to their lives. This is why he is presenting himself as "vikas purush" (development man) and selling himself on his reputation for having brought development to Gujarat.
And if he is to contest from Uttar Pradesh, Varanasi is a city that makes for a perfect choice. Like this article in BusinessLine points out, Modi indeed would be trying hard to rid himself of the accusations of communal divisiveness that the Gujarat riots have bestowed him with. However, if the social media dialogue is anything to go by, to one section of prospective voters, the intensity of allegations levelled him have automatically given Modi's political persona a twist of victimhood. His supporters can, and they do, argue that the UPA and his detractors have systemically victimised the Gujarat CM despite his best efforts to push development and economy in his state.
With the such sharp communal battle lines dominating the elections, Varanasi, a Hindu pilgrimage site is  stellar choice of a constituency. While neither the party, nor Modi will spell it out, voters will find his choice of the Hindu holy city as deeply symbolic. People whose votes will be driven by issues of religious community pride, will find will be taken in immediately.
It helps that of the few seats that the BJP still has in the state, Varanasi is one, Murli Manohar Joshi, senior BJP leader and RSS idealogue already holds that seat. Assured of a victory in his own seat, Modi can then steer the campaign in the other parts of the state. Also, a city like Lucknow, with a greater percentage of Muslim population will not be conducive of a strong campaign which focuses on the Congress' dubious claims of secularism.
Given that caste still dictates politics in the state, Modi's OBC status can be played up when required to trump Mayawati's caste politicking. MR Subramani observes in The Hindu: "So BJP which ended third in Uttar Pradesh could even win most of the seats in the northern State since Modi is likely to cut through factors such as caste or other things."
However, like Tully observes, it will be a 'tightrope' for Modi:
On one side, if he does not pay sufficient attention to Hindu issues, he could lose his political base. On the other side, he will not be considered a national leader if he is too closely identified with issues that have been shown to have only a comparatively narrow appeal.
One of the strongest criticism against Modi has been the argument that his vision is myopic and stays restricted to Gujarat. Also, as a national leader, his focus might remain on just Gujarat. Moving out of his comfort zone and taking interest in the issues of another state known for its abysmal infrastructure will then be a statement that can swing unsure voters back on the BJP's side. It's a state where his development stance might hit the right chords along with his party's position on religion.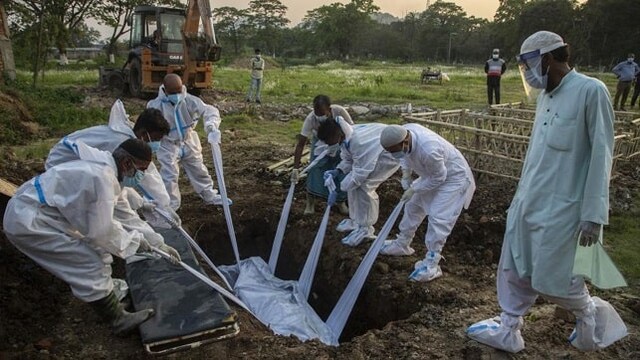 India
Had the nationalist leadership taken the savage epidemic of 1918-1919 seriously, India might have been one with a political culture that put lives first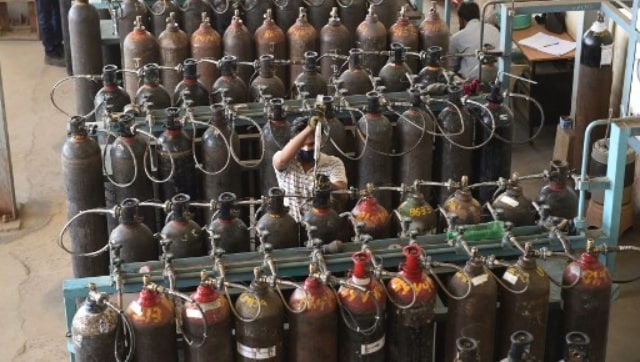 India
An unsavoury controversy erupted this week when foreign embassies reached out to India's opposition party for critical medical equipment via social media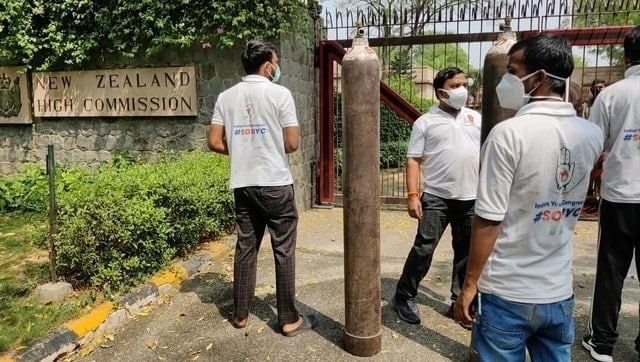 World
Despite the social media fiasco, the high commission did accept the oxygen cylinders from IYC