Why UPA should worry after 'challenger' Modi's Delhi rally
The theme of Narendra Modi's big bang Sunday rally was summed up in two words, Badlo Dilli (Change Delhi), appropriately coined both in context of the coming assembly elections and the soon to be followed parliamentary elections.
New Delhi: Delhi on Sunday, witnessed a public rally, the likes of which it had not seen in many decades.
The theme of Narendra Modi's big bang Sunday rally was summed up in two words, Badlo Dilli (Change Delhi), appropriately coined both in context of the coming assembly elections and the soon to be followed parliamentary elections.
The Congress has serious cause to worry. Not just because of the size of the crowd at Modi's rally, but more because of the way he spoke and the kind of a maddening frenzy that he evoked from the gathered audience.
'Rockstar' is no longer an appropriate word to describe his performance. The Five lakh plus audience in Bhopal was made up of party workers, but in the national capital where for years political parties have been struggling to mobilize respectable numbers, a two lakh plus crowd that was a good mix of party workers and ordinary people could be indicative of the building of a Modi phenomena made up of believers, sympathizers and curious onlookers.
The BJP prime ministerial nominee played his role of challenger to to the Delhi throne to  perfection. He pitched himself as an outsider to the established Delhi order, which according to him had become thoroughly corrupt and needed to be removed.
His speech had it all, sharp barbs, sarcasm, humor and the unveiling of a vision for the next eight years when India would celebrate 75 years of Independence. Also, it was interesting to note that while referring to Pakistan Prime Minister Nawaz Sharif, he did not use the prefix `Mian' that even Pakistani media and leaders so fondly use about him. Modi always used to refer to Pervez Musharaff as 'Mian Musharaff' which his critics claimed was an innuendo to play polarizing politics. He seems to have become far more cautious after his puppy and Burqa controversy.
That said however, he was unsparing in his coinage of the term 'Shahzada' for Rahul Gandhi. He didn't use Yuvraj, which has been the most commonly and frequently used term to describe the Gandhi scion. Though both Yuvraj and Shahzada have the same meaning, namely crown Prince, the connotation of the two terms, in modern parlance, vary in many parts of the Hindi heartland in North India. Yurvraj is used to describe a legitimate crown prince while Shahzada is often used with a sarcastic tinge, to imply a brat. "The issue is whether the country will run as per the constitution or as per the whims of Shahzada. This is conflict between dynasty and democracy", Modi asserted.
For him Daal Roti Kao Prabhu Ke Goon Gao, has been a thing and a philosophy of past that has done more harm than good to the country, so a nation whose 65 percent population is below 35 must think big and dream big. He referred to youth power at least five times in his hour-long speech.
His speech was divided in four parts. The first part targeted incumbent Delhi Chief Minister Sheila Dikshit, likening her three terms in office as mere ceremonial role, in which she had nothing more to do other than cut ribbons.  He also slammed her role in the Commonwealth games, saying she had squandered a chance to bring honour to the country by choosing corruption instead.
The second part of his speech focused on the "cult of corruption" and how the UPA 'love' for Mahatma Gandhi was reduced only to collecting big currency notes, "tonnes of it" bearing Mahatma's photo. In fact one such sms had been widely circulating for quite some time and Modi used it in his own characteristic style.
The third focused on the corruption, misgovernance and subsequent policy paralysis of the UPA government, while the fourth focused on how a Chaiwala had grown within the democratic setup of the BJP to become a competent persona, even if not as Shahshak (ruler) but as Sewak (servant) to snatch power from the Shahzada who had the audacity to publicly insult his own party's prime minister.
With his pro-development credentials established, Modi no longer needs to keep referring to Gujarat. He that he is prime ministerial candidate, he has started talking of 125 crore Indians just as he was so fond of referring to six core Gujaratis. Modi is traveling through a thought out pattern. He burst on to the national scene after winning his third term in Gujarat,  delivering a nationally televised began speech before young students of Sriram College of Commerce, in February this year on how the Gujarat model could be implemented in the rest of the country. Today, seven months down the line at Japanese Park rally, he had a different agenda.
For quite some time he had not been directly attacking Prime Minister Manmohan Singh, Congress president Sonia Gandhi and Vice President Rahul Gandhi. But since Rahul Gandhi's angry "tear it up and throw away" outbursts against the "nonsense" criminal MPs ordinance had a devastatingly crippling effect on Prime Minister Manmohan Singh and the entire Cabinet headed by him, it was only natural that Modi once again trained his guns on to his favourite targets.
For that he first used the narrative of how Singh went "begging" to President Obama marketing India's poverty to seek American investment and how Nawaz Sharif played on a weakened, authority less Singh and called him a Dehati Budhia (village crone). "Nawaz Sharif aapki kya aukat hai… Nawaz Sharif ko itni himmat kahan se aayi (Where did Nawaz Sharif summon so much courage, what is his stature to say that). Indians would not tolerate this humiliation to its prime minister and its motherland", Modi thundered.
Thousands in the crowd lustily cheered every word that he said. "How could he earn the respect of others when his own party leader, under whom he had declared to serve, call him a nonsense, that too when he was on foreign soil", Modi said, adding Shahzada ne unki Pagdi uchchal di (he removed PM's headgear and threw it in the air). He has not berated the PM but also the entire constitutional system of the Executive functioning through a Cabinet. Again Modi was careful to say Pradhan Pamntri Ki Paggdi, and not say Manmohan Singh Ki Pagdi for in the Sikh community a Pagdi is most revered piece of thing and is associated with community pride.
Modi played on these words to play on the psyche of the UPA's alliance partners, some of whom like Agriculture Minister Sharad Pawar's Nationalist Congress Party have already voiced its concern over how the ordinance was handled. He said that the UPA allies must decide whether they want democracy or dynasty, whether they want the country to be run by the constitution or by the whims of a Shahzada.
The Congress has virtually poached on an erstwhile NDA ally, JD(U), it was now Modi's turn to strike the wounded pride of some of UPA allies.
Politics
Addressing Congress leaders at the brainstorming camp in Udaipur, Rahul Gandhi said that regional parties lack ideology and cannot fight the BJP-RSS team. He believes it is the Indian National Congress party which can do it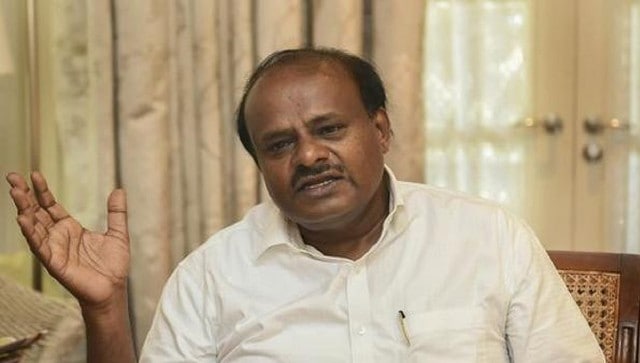 Politics
In his address at his party's 'Chintan Shivir'in Udaipur, Rahul had claimed that regional parties cannot fight the BJP and the RSS as they lack ideology
India
Addressing a tribal rally in Dahod, Gujarat, Congress leader Rahul Gandhi said that the BJP-led government in the state had deprived tribals of their rights