Why the rise of Narendra Modi may be good for Indian politics
Politics this year has been made richer and more engrossing thanks to the arrival on the national scene of Narendra Modi.
by Jaya Jaitly
When VP Singh raised a red flag over the Bofors deal in the Congress government led by Rajiv Gandhi, he was persuaded to lead the Janata Dal. George Fernandes had famously commented, "If there were no VP Singh, we would have had to invent one". When people asked why he and others were importing a Congressman to lead them, George quipped," With all my years in the opposition I should have been Prime Minister, but the people want VP Singh".
VP Singh was not a good politician but he was a clever manipulator of politics. He made the fight against corruption a much bigger issue than Arvind Kejriwal believes he has made it today. After the Mandal announcement and the fall of his National Front government, he described his own role with poetic perfection as a rocket launcher who fires a missile that reaches far horizons but is itself destroyed in the process. Indian politics took an irreversible step towards allowing the forces of social justice to take over, albeit with many flawed individuals at the helm. Bofors also forever became the symbol of Congress corruption.
Whenever the Congress party takes over the reins of the country a host of political aberrations take place, of which the biggest and most deadly was the stifling of democracy itself by Indira Gandhi when she imposed the Emergency. How can memories of a jailed opposition, a stifled press, forced sterilizations and other atrocities be forgotten? She lowered the prestige of regional satraps and destroyed genuine federalism, brazenly expanded the influence of her family, destroyed institutions by politicizing officials in the Intelligence Services, the CBI and even the judiciary.
She also shamelessly played the communal card in both Kashmir and Punjab to gain advantage during elections. The genocide of the Sikhs in 1984 by the regime presided over by her son is therefore not the only thing we need to present to intellectuals and liberals who shut their eyes to Narendra Modi's presence by repeatedly raising Gujarat 2002.
This article is not in praise of Modi. I do not belong to the BJP. It only points out the Modi factor has done to Indian politics. We needed this sea change in action, perceptions, style and substance. Once the canvas has been cleaned of earlier aberrations it is up to anyone to try and paint their own rosy pictures on it. Of course, flaws will always arise, but the beauty of democracy is that opportunities are provided to correct them.
Modi's arrival on the national scene has achieved many things:
1) It has shown that any bold and confident leader who does not feel vulnerable, is prepared to face the worst allegations against him and hold his head high to offer strong leadership can win the admiration of the common people. The evidence of this lies in the huge crowds he gathers, and the enthusiastic support of party workers who generally live with their ears to the ground. If he now appears larger than life his detractors are surely responsible for this.
2) The tiresome labelling of political persons as secular and communal, and by association anyone who supports them as one of the two has been demolished. Proof of this is not just Ram Vilas Paswan's re-entry into the NDA fold but the influx of Congress and other so-called secular leaders into the BJP. Elections and a place in parliament or government are all that really matter to politicians. They are prepared to shed their photo ops with trishuls, or wearing skullcaps at iftars at the drop of a hat for the sake of survival. Eventually, the secular/communal debate has been shown up for what it is – just plain politics that has nothing to do with religion or the welfare of Muslims. Muslims themselves, apart from those under the influence of hard liners, have been seriously considering Modi's acceptability. Sabir Ali of the JD(U) is the most recent case in point. Perhaps in the future the fake and divisive debate of what makes a person genuinely secular will be defined by the people of India (not religious or caste groups) and not by self-appointed certificate-givers.
3) Crowd-pulling political speeches had faded away with the ineptitude of an inarticulate Prime Minister and an apolitical UPA chief who operated behind a courtly curtain. Modi's strong, politically hard-hitting oratory energized even Rahul Gandhi to get his team to prepare better speeches for him. He has been made to shed his baby talk and the combative rolled-up sleeves look. Modi's speeches across the country have also demolished the sacred cow – the Congress dynasty - that the party believed to be indestructible. Maybe soon the Congress will learn to stand on its collective feet.
4) Modi has managed to steer the debate away from Gujarat 2002 to development in the public mind, notwithstanding the usual naysayers. People may praise or scrutinize the Gujarat model, and Nitish Kumar may say his achievements in Bihar have been greater. Whether it is the pink papers laying out growth indices of different states, or the man on the street assessing whether he gets water, electricity, good roads, schools, health facilities and a secure and corruption-free environment to carry on his livelihood, the discourse and its parameters have changed.
5) Inner-party democracy has been non-existent in the Congress. Despite Rahul Gandhi's belated attempts, the 'high command' culture still prevails since he is now viewed as the high command. Nitish Kumar, Mamata Banerjee, Jayalalithaa and now Arvind Kejriwal are accused of being the supreme and only voice in the party. People either succumb to their wishes or leave. Internal debate is not encouraged. In Modi's BJP, senior leaders have space to voice dissent. Some may turn rebel and others may take sides, but leaders are given responsibilities and everyone has to work to fulfil them. Modi's colleagues like Anandiben Patel in Gujarat have their own independence and standing. Free-loading in the name of the leader is not possible since responsibilities are allocated to many different groups within the party structure and even supporting groups outside it.
6) Modi may be accused by AAP leaders of getting vast sums from questionable sources, but it is the same Modi as party leader in Gujarat who brought in a culture of members bringing their own tiffin to party conferences to cut down on pomp and expenses. He has never expanded the fortunes of his family. If his functioning in Gujarat had been corrupt he would not have won elections so decisively three times.
7) Even after repeatedly being called divisive and fascist, Modi seems to gather larger crowds, have the support of ordinary citizens, and even the bureaucracy who believes he has answers to their problems of policy paralysis. Most importantly has not uttered a single word to indicate he sees different religious groups in India as separate entities. The most significant answer he gave to his critics was in Patna when he asked Muslims and Hindus whether they wanted to fight each other, or whether they would combine to fight poverty. Should one quarrel with his proposition that for him secularism means India first? Everyone in India is entitled to equal opportunities is surely the corollary?
Having crossed many bridges, Modi has come on to the national election scene demonstrating through his interactions that he is a positive leader ready to take on the myriad problems of the country in order to make India great. In comparison, we see an angry leader whose demonstration of governance in Delhi for 49 days left much to be desired. We have also seen the UPA's 10 years of governance which has left coffers empty, inflation high, morale low, security weak and the perception of its integrity in shambles.
Leaders in all parties, the media and analysts are looking at the forthcoming elections as momentous.
Whether the BJP and its allies manage to win enough seats to create a stable coalition, or whether Modi will find the governing of India difficult after the regional landscape of Gujarat, remains to be seen. Some other players may eventually win the day. But politics in the year 2013-2014 has been made richer and more engrossing thanks to the arrival on the national scene of a politician named Narendra Modi.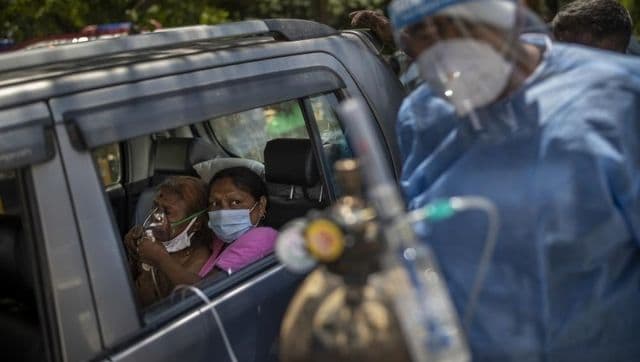 India
The systemic lapses that exacerbated the scale of the second COVID-19 wave would arguably not have happened in a country with a freer media that was doing the job it is meant to do.
India
Official data indicate around 368 deaths per day in Delhi due to Covid, based on a seven-day average. In contrast to the clean air of last year's lockdown, the city is now shrouded in smoke from the pyres.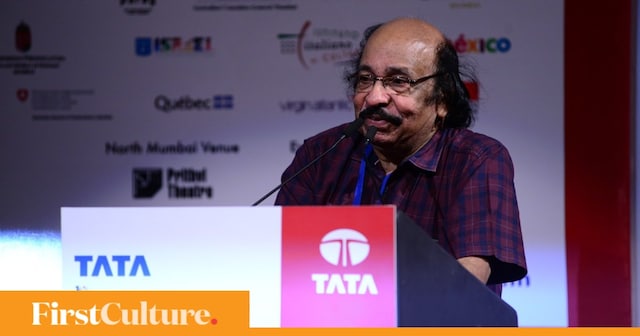 India
After his account was restored on late Saturday night, the Malayalam poet posted on the social media site: "If the choice is between being on FB and being a democrat and a human rights defender, I have no doubt where I should stand"