Mugging Parliament speech? Rahul Gandhi's 'cheat sheet' is the latest buzz on Twitter
Rahul Gandhi's 'cheat sheet' with points for his Lok Sabha speech written in English is being debated all over social media.
"Sushmaji held my hand yesterday and asked ' beta, why are you angry with me? What did I do to you?' I said 'I am not angry. I respect you'. Then I looked into her eyes and said 'I am only speaking the truth.' She turned her face away, unable to look into my eyes."
This dramatic dialogue isn't from a Hindi soap opera but from Congress' very own Rahul Gandhi.
With the increasing popularity of his quotebale quotes from FTII to party rallies, it came as little surprise that Rahul was geared up to take on the opposition in a war of words once again. On Wednesday he was in full flow as he countered Sushma Swaraj's response in the Lalit Modi row, which dragged in his entire family and even got Sonia Gandhi to her feet in anger.
As he doggedly made his points in typical-raspy-voiced-Hindi, talking about his recent favorite things, namely PM Modi's absence from Parliament, Swaraj's method of 'humanitarian work',  Lalit Modi and corruption, he seemed very much at home in the chaos of the House.
Many must have wondered what was the reason behind this aggressive, emphatic version of RG. And a photograph captured by The Telegraph may just reveal the secret. No it's not a magic spell or 'How to Talk to Anyone, Anytime, Anywhere: The Secrets of Good Communication' by Larry King, but a simple, white, crisp, caps-locked sheet of pointers. While we cannot say who actually wrote that impassioned monologue, but that sheet was definitely  a major source.
Now, politicians reading out of cue cards in nether new nor surprising, but what made Rahul's sheet stand out is the fact that all the Hindi words were written in English.  People on social media were quick to spot this and soon the the Roman script was debated all over. Take the key points on the sheet for instance; 'Log PM Modi ko sunna chhate hain, woh unki rai janna chhate hain,' with 'Modigate par and Vyapam par' written underneath it. While having English words for Hindi doesn't seem like a big deal, the essence of the points did seem unusual. For something RG speaks about so often, surely he doesn't need cue cards!
Rahul's 'cheat sheet', as it was widely called, created quite a buzz on Twitter after the Telegraph photo went viral. Indian Twitteratti aka 'experts' in everything began analyzing everything from content to hand-writing, drawing up conclusions about why he needed a cheat sheet.
Pic1: Rahul Gandhi past handwriting (cursive) Pic2: Yday (Capital) Experts should say if both can come from 1 person pic.twitter.com/utskbQbXU8

— ------------- (@bwoyblunder) August 13, 2015
Rahul Gandhi's cheat sheet reminds me of my College days where i could not speak on a presentation without a cheat sheet.

— A. (@akrgsrni) August 13, 2015
Rahul Gandhi's cheat sheet shows how parents force their wards into a career in which they are not interested.

— Aarushi J (@_Aarushi_) August 13, 2015
Rahul's cheat sheet goes viral. Clearly @OfficeOfRG prefers Roman Hindi to Devnagri. Thinks in English, speaks Hindi pic.twitter.com/GpnlwKcGen

— Rahul Kanwal (@rahulkanwal) August 13, 2015
Rahul's cheat sheet suggests he is long sighted. Stop calling Congress short sighted! https://t.co/BisnOM1EFA

— bayalis(͡° ͜ʖ ͡°) (@bayalis) August 13, 2015
For a potential PM candidate that @OfficeOfRG needs a cheat sheet to debate in parliament is pathetic when he should know this stuff cold.

— Rupa Subramanya (@rupasubramanya) August 13, 2015
Find latest and upcoming tech gadgets online on Tech2 Gadgets. Get technology news, gadgets reviews & ratings. Popular gadgets including laptop, tablet and mobile specifications, features, prices, comparison.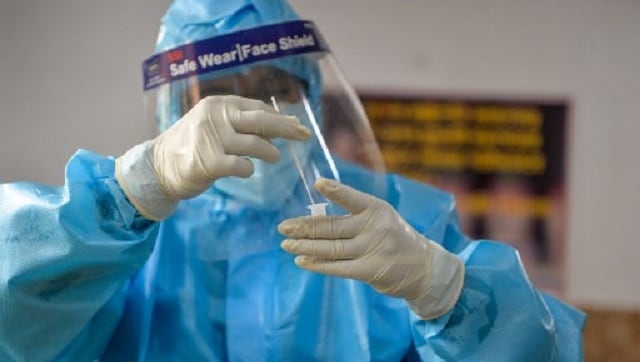 India
The infected MPs include BJP MPs Meenakshi Lekhi, Suresh Angadi, Ram Shankar Katheria, and Parvesh Sahib Singh
Politics
The legislation will be brought in to replace four ordinances — three related to the farm sector and the amendment to the Banking Regulation Act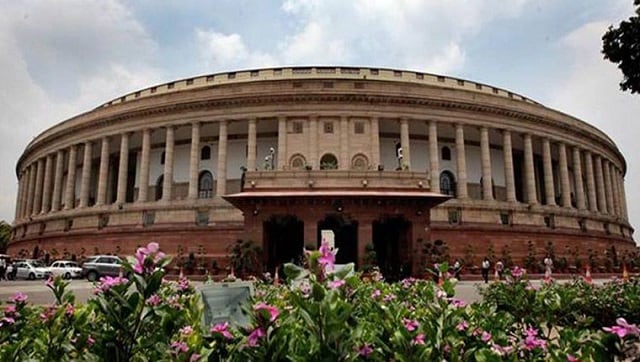 India
Lok Sabha saw a string of adjournments as the Opposition raised slogans against MoS Finance Anurag Thakur for his allegation that the PM National Relief Fund (PMNRF) was set up "only for the benefit of the Gandhi family"