Modi, Rahul's mindless eulogies make Ambedkar seem like a caricature
The mindless eulogy of leaders like Modi, Rahul Gandhi and Mayawati for him appears a caricature of Ambedkar's own political philosophy.
Kanshi Ram claimed himself to be the true progenitor of Ambedkar's legacy. In one of his conversation after acquiring power in Uttar Pradesh in 1993 in alliance with Mulayam Singh Yadav's Samajwadi Party, he called Ambedkar his "guru or father figure" but painted him as more of a theoretician than a practical practitioner of politics.
There is no doubt that Uttar Pradesh over decades has become a veritable crucible of politics of social underdogs. A strong current of backward class politics and an equally strong wave of Dalit emergence in the form of Bahujan Samaj Party (BSP) have staved off the Hindutva onslaught in the country's largest state which used to be the Congress fiefdom till early nineties.
Though such change in political texture appeared all over the country, Uttar Pradesh was unique in many ways. This is the first state where Dalits on their own acquired power by forging a social coalition with upper castes and at times even with a minority community. Mayawati cobbled up coalitions according to her convenience and convinced her core voters about the desirability and genuineness of her political approach that often bordered on opportunism.
If Kanshi Ram laid the foundation of Dalit assertion, Mayawati translated her mentor's efforts at creating formidable political capital purely on the legacy of Ambedkarism into reality. Yet the story has apparently gone haywire for the disciples of Ambedkar after acquiring power. A cursory visit to Lucknow and Noida in Uttar Pradesh would prove that those claiming to bear the legacy of Ambedkar are practicing contrary to his teaching.
For instance, huge statues of Kanshi Ram and Mayawati are erected in many places in Lucknow to conjure the halo of immortality and infallibility of these leaders. Similarly, Ambedkar is being worshipped like a deity and any critical scrutiny of his conduct and formulations is seen as anti-Dalit. In this context, the race of Prime Minister Narendra Modi, Congress vice president Rahul Gandhi and the Left parties to usurp the legacy of Ambedkar seems comical and self-serving in equal measure.
Let us look at one of his brilliant exposition that defines the man in many ways: "I am no worshipper of idols. I believe in breaking them. I insist that if I hate Mr Gandhi and Mr Jinnah-I dislike them, I do not hate them- it is because I love India more. That is the true faith of a nationalist. I have hopes that my countrymen will someday learn that the country is greater than men, that the worship of Mr Gandhi and Mr Jinnah and service to India are two different things and may even be contradictory of each other."
In an extraordinary lecture he delivered on 18 January 1943 in memory of social reformist and noted jurist justice Govind Ranade in Pune, Ambedkar emphasised that social reforms were more important than political reforms. The lecture titled as 'Ranade, Gandhi and Jinnah' draws a neat comparison between Ranade, a low profile social reformer, and two political giants of Ambedkar's time - Gandhi and Jinnah.
The manner in which Ambedkar describes Jinnah and Gandhi is quite eloquent and gives an insight to his irreverent attitude. He says, "They wall themselves off from their equals. They prefer to open themselves to their inferiors. They are very unhappy at and impatient of criticism, but are very happy to be fawned upon by flunkeys. Both have developed a wonderful stagecraft and arrange things in such a way that they are always in the limelight wherever they go. Each of course claims to be supreme. If supremacy was their only claim, it would be small wonder. In addition to the supremacy, each claims infallibility for himself."
In this lecture Ambedkar was equally critical of the Indian press that contributed to hero-worship in the country.
"Never has the interest of the country been sacrificed so senselessly for the propagation of hero-worship. Never has the hero-worship become so blind as we see it in India today," he commented while talking about Jinnah and Gandhi. Ultimately he held both responsible for introducing a political culture in the country in which "to become a politician is like going to work in the drain".
"Politics in the hands of these two great men has become a competition in extravaganza. If Mr Gandhi is known as Mahatma, Mr Jinnah must be known as Quaid-I-Azam. If Gandhi has the Congress, Jinnah must have the Muslim League".

In contrast, Ambedkar pointed out that Ranade with his low-profile and reformist zeal contributed enormously to enrich society though he might not be a great achiever.
This brief lecture of Ambedkar bears significance in today's context when a determined attempt is being made by the political class to make an inviolable icon of a die-hard iconoclast. Ambedkar's strength lay in his arguments that challenged the most powerful but defended people with modest background. He never insulated himself from facing critical scrutiny of his intellectual positioning. In such a setting, the mindless eulogy of leaders like Modi, Rahul Gandhi and Mayawati for him appears a caricature of Ambedkar's own political philosophy.
Probably in his last rally at Agra just before his passing, Ambedkar had the premonition of today's politics and pointed out in his prescient observation "I do not have any dangers from others, but I feel danger from our own people." His words seem prophetic when one looks at the distortion of his legacy in politics.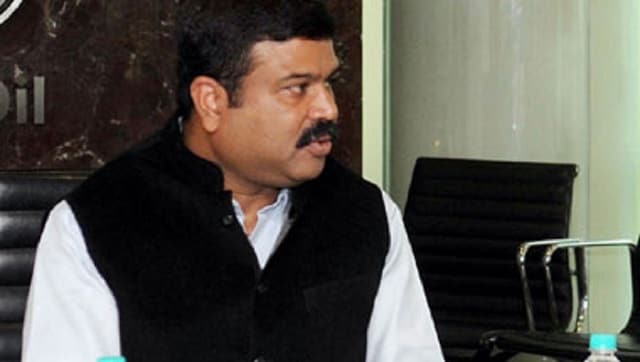 India
The petroleum minister, however, did not suggest a similar action for BJP-ruled states like Madhya Pradesh and Karnataka, where petrol has crossed Rs 100-mark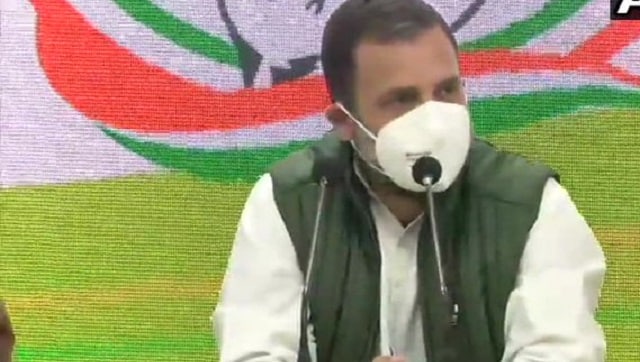 India
The Congress leader's appeal comes days after the Indian Medical Association reported 594 deaths of doctors due to COVID-19
India
Sulabh Srivastava, 42, died after his motorcycle rammed a pole near a brick kiln in Sukhpal Nagar under the Kotwali police station area on Sunday, police said