Why PM Narendra Modi's speech on triple talaq was Nehruvian in scope, zeal and importance
The debate over triple talaq is so conflated with hard ideological, religious and political positions that it is very easy to miss the woods for trees.
The debate over triple talaq is so conflated with hard ideological, religious and political positions that it is very easy to miss the woods for trees. Strip the conflations and it seems incredible that in the 21st century and as members of a democratic, secular nation-state, we are still 'debating' basic building blocks of democracy such as human rights. And yet, "secularism" is a word so abused and twisted in Indian political discourse that any attempts to challenge the status quo and address the fundamental issues plaguing a section of our citizens is immediately met with the bogey of "communalism" or "political agenda".
Taking advantage of this subversion, a horde of regressive patriarchs — All India Muslim Personal Law Board and some other self-declared interpreters of Islam — have successfully stifled any debate over triple talaq by burying it within the 'minority vs majority' binary.
Since the debate concerned reforming Muslim personal law, the Left — the so-called champions of individual's rights — dropped all pretensions and looked the other way even though triple talaq involves the worst sort of human rights violations against women. As for the Congress, it buried Nehru's reformist legacy deep within the abode of Hades and remained trapped within its own version of dubious secularism. Neo-left outfits such as AAP or socialist parties such as the Samajwadi Party, Bahujan Samaj Party, Trinamool Congress or Janata Dal (United) followed the same time-tested model.
This is precisely why Narendra Modi's statement on Monday was a game-changing one.
In one of his most statesman-esque speeches yet, the Prime Minister sought to yank the triple talaq debate away from the tricky terrain of religious rights and place it where it belongs — the realm of fundamental rights. By equating the practice of instant divorce with female foeticide, Modi gave the issue a new dimension and raised it above the vicious cycle of partisan politics.
While lending his voice for the first time in the churn that has emerged from within the Muslim community and is being led by women, their most vulnerable section, Modi was also mindful of the perils of taking up the cudgels. Given the hard, confrontationist position taken by Muslim ideologues on triple talaq and their insistence on conflating it with the larger debate over Uniform Civil Code, it was imperative that passions are not fanned further. Modi's job was therefore twofold. Introduce the debate for a much-needed reform while taking utmost care that his entry doesn't jeopardize the fight being staged by Muslim women. And he did it masterfully.
The emphasis on female foeticide, prevalent among Indians cutting across religious or regional divides, stresses on the primacy of Constitution ahead of social customs or personal laws, especially when it comes to enforcing fundamental rights. And the comparison also has a political motive: taking away the sting of the charge that Modi's wading into the churn was aimed at muddying the waters ahead of Uttar Pradesh Assembly polls.
"Female foeticide is a sin. So what if the sinner is a Hindu? My government has taken a number of steps (to stop this practice). Daughters, mothers, sisters should be protected. One should not consider religion. Mothers and sisters should be respected.
"Any Hindu who commits female foeticide will have to go to jail. Similarly, what is the crime of my Muslim sisters that someone says talaq, talaq, talaq over the phone and her life is destroyed?" said the Prime Minister during a rally on Monday in Uttar Pradesh's Bundelkhand.
In his 'advice' to media, Modi's mistrust of the medium was evident. The subtext of his statement was clear — that media often twists the important debate on gender justice into a political slanging match between BJP vs the Rest in search of higher TRPs.
"The debate should be between knowledgeable persons from Muslim community knowing 'Quran'. In Muslim community, knowledgeable and progressive people are there. There are educated Muslim women who can put their views forth.
"When you do TV debate do not turn it into Hindu-Muslim issues. Debate should be between those who want change in Muslim society and those who do not want 125 crore Indians to know what is the issue," The Times of India quoted the prime minister as saying.
In stressing on the need to heed and follow the rules prescribed by the Constitution, Modi was imposing faith in a crucial Indian institution that remains the cornerstone of our democracy. In doing so (and not for the first time) he was treading the path charted by Jawaharlal Nehru. Here, Modi is as zealous about reforms (be it social or religious) as Nehru but this is a trait that is little emphasized and he himself might be uncomfortable with.
As this Firstpost article argues: "For thousands of years, Indians knelt before temples. But Narendra Modi kneels down at the footsteps of the Parliament, an institution created not by religion, but by liberty, by constitution, by reason. Nehru was at least intellectually honest, someone who could praise Atal Bihari Vajpayee on the floor of parliament. But India's counterfeit secular Hindus are intellectually dishonest and will not acknowledge that Modi is Nehru II, albeit added with civilisation. If Nehru were alive, he would be happy to see Modi."
Muslim women and groups at the forefront of the battle for gender justice and their rights, welcomed Modi's speech and criticized the All India Muslim Personal Law Board.
Zakia Soman, Bharatiya Muslim Mahila Andolan co-founder whose survey went a long way in showing how unpopular the practice was among Muslim women, said Modi's statement "will go a long way in enabling and supporting struggle for gender justice in Islam, particularly to Muslim women in India."
According to ANI, Soman said: "I would appeal to Muslim board and other patriarchal institutions to give up this un-winnable and unethical fight, their insistence on the continuation of triple talaq is unethical, un-Quranic and unconstitutional, they should give up this demand and they should acknowledge us," she said.
Triple talaq isn't mentioned in Quran, this shows it's about patriarchy and not religion: Activist Zakia Soman pic.twitter.com/C7tAls5yfx<http://pic.twitter.com/C7tAls5yfx>

— ANI (@ANI_news) October 24, 2016
Feroze Mithiborwala, The founder of the Haji Ali Sabke Liye movement, came out in support of the PM and denounced the AIMPLB for creating a "fear psychosis".
"Even in this political ambit, the Prime Minister has chosen to speak on it, it's a welcome sign. The point being that we have been trying to say this forefront, that do not communalise or politicise the issue, focus on the issue of gender rights, Muslim women, issue of reform within Muslim personal law, the issue of triple talaq, halala and polygamy are now today in SC," Mithiborwala told ANI.
But as long as it will remain beneficial for political parties to twist the secularism narrative, we will have the Congress trying hard not to take a position on this regressive custom because it doesn't want to jeopardize its chances of getting Muslim votes. We will continue to have statements from politicians like Bihar chief minister Nitish Kumar, who recently asked Narendra Modi government not to touch the issue of triple talaq and leave it to the Muslims to decide. One wonders if the state should abdicate all responsibility of enforcing equality and gender justice and leave it for communities to decide. Why do we need the state at all?
India
Earlier in February, Delhi Police's Economic Offences Wing had registered a case against two NGOs run by the rights activist for alleged financial irregularities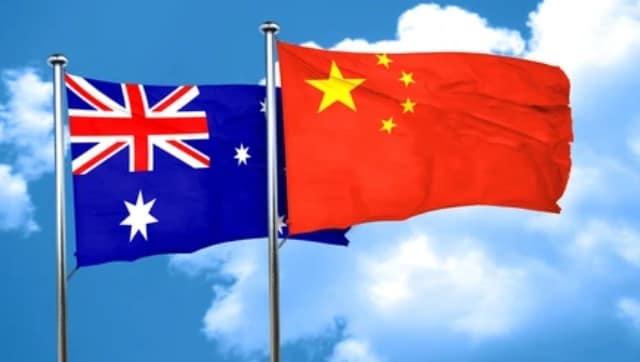 World
The measure now heads to the House of Representatives, which must pass it if it is to reach President Joe Biden's desk for his signature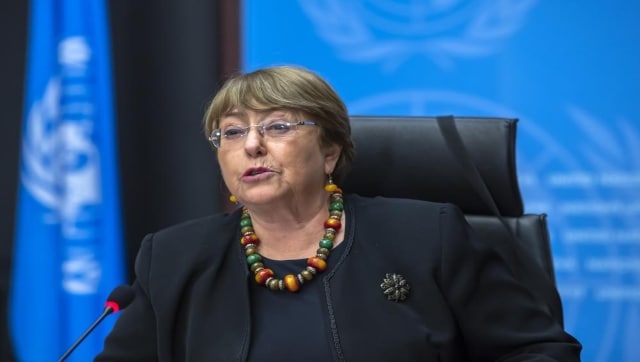 World
AI-based technologies can be a force for good but they can also 'have negative, even catastrophic effects' Michelle Bachelet, the UN High Commissioner for Human Rights, said in a statement