Why Modi took on Rahul, Priyanka Gandhi in Amethi
Modi's rally in Amethi is personal and it's stinging especially because it's happening not at some campaign stop in Madhya Pradesh but in the Gandhis' own backyard.
It is actually an odd switcheroo.
Narendra Modi descended on the dusty farmland of Gauriganj out of the sky like a god and he left immediately after his rally in the same helicopter. Lines of people stood on the empty field waving at the sky until the helicopter became a dot. Then they trudged back to the two-lane highway which had turned into a giant traffic jam which their hero would not have to suffer.
Rahul and Priyanka Gandhi, on the other hand, rode on the sideboard of their car, hugged babies and clasped outstretched hands on the streets of Jayas.
But Helicopter Man still gets to claim the common touch. Rahul and Priyanka just seem to be having a Roman Holiday in Amethi. "I want to tell Rahul Gandhi that to understand garibi you can't just eat a meal with them. He has no anubhav (experience) of it. Modi-ji sold tea on a railway platform," says an agitated Avinand from Jayas at Modi's rally.
Modi brings up his chai-wallah origins several times in his speech in Gauriganj. He brings up his backward caste. He's done this before. But in Amethi it has a different resonance. He's playing the part of the commoner who might not only look at a king, but he can actually snub the king in his own backyard.
"Nothing can save this ma-bete sarkar now," says Modi.
What he is doing is symbolic. He's breaking a sort of unwritten rule of political etiquette by badmouthing the Gandhis in their own territory to their own constituents. The Gandhis cannot digest the fact that a chai-wallah is threatening them, he says gleefully. "Give them some Hajmola," shouts a man in the crowd.
The Gandhis can only fume.
Sonia Gandhi has accused Modi of acting like the Prime Minister even before the ballots are counted. "Ma-dam Soniaji," Modi says in his typical crowd-pleasing drawl, "Aap ke muh mein ghee shakkar." The crowd goes wild. It's as if they can taste the ghee shakkar. It tastes like victory.
Priyanka smiled and quipped "Smriti who" when a reporter asked her what kind of challenge Smriti Irani posed for Rahul Gandhi. Modi turns that into a class jab, the arrogance of the gentry. "Smriti Irani hain kaun?" he says rhetorically taking high umbrage. "For me, it's enough that she is a citizen of India."
Even a Tulsi may look at a Gandhi in their own aangan is what he is saying.
He tells an ugly story about how Sonia Gandhi's supporters apparently manhandled Congress president Sitaram Kesari. But he makes it uglier by alleging Sonia's problem with Kesari wasn't just some power struggle. She could not stand his "very" backward caste rues Modi. Something he shares with me, he says, playing victim and bully all at once.
It's a performance that is both irreverent and audacious. It's personal and it's stinging especially because it's happening not at some campaign stop in Madhya Pradesh but in the Gandhis' own backyard.
All he can do is bad mouth the Congress," says one woman. "He's a man who didn't even acknowledge his own wife for 40 years," says her friend, Maya Devi from Sangrampur. It's a little Congress posse which has turned up to run Modi down in his own rally for daring to come and insult their leaders in their home turf.
The Congress is obviously fuming.
And the Gandhis' traditional noblesse oblige flounders against this contemptuous rejection of their primacy. The Gandhis bank on generational loyalty in these parts. Modi is saying it's okay to not be deferential.If Priyanka can snub him by saying she's Rajiv Gandhi's daughter, not his, he too can share a not-so-nice story about Rajiv Gandhi. Rahul lists schemes for housing and pensions and unemployment. Modi tells his audience it's okay to mock. Shall I let it all out, shall I let it rip he asks teasingly.
It's a licence to speak up. "What has Rahul done for Amethi?" says Arun Singh. "Everything that's here was done by Sanjay Gandhi anyway." Rahul Verma from Parya complains he has a BA degree but no job. Another man complains about electricity and ruined hand pumps.
"This time we have a real election. Until now we have only had selections," Amit, an AAP volunteer tells me earlier. "This is a zabardast election," says Mahesh Yadav, an advocate. He arrived at the rally four hours before Modi was due to get a good seat.
Though Modi spent a lot of time extolling the virtues of his "chhoti bahen" Smriti Irani this rally is not about her electoral prospects. Even BJP supporter Mahesh Yadav thinks she entered the fray too late to really topple Rahul. This is actually a NaMo victory rally in Amethi before the elections are even over. I have good news says one speaker. Sonia Gandhi has lost in Rae Bareli. A BJP veteran says it feels like 1977 all over again.
This is a yagna happening all over India says one speaker. "Modi-ji will give us a Hindu rashtra. Like Nepal," says a beaming elderly man. "No, no," scolds a passing man with a BJP flag. "It's not just about Hindu. It's about desh-bhakti." Earlier in the day I watch as a group of pumped Modi supporters in Amethi pile into a bus for Gauriganj. "Har Har Mahadev," they shout as if they are headed on a pilgrimage.
The rally is about projecting power, to create an impression of inevitability, even and especially in the Gandhi fortress, which Modi hopes will be magnified and amplified by the media and give him a boost in the final lap of the elections. Modi was not joking when he said "Desh banana hai, sab se pehla Amethi banana hai." Amethi was meant to reiterate a message. Yes we can.
At the end of the rally, the highway is blocked again. Traffic is snarled on both sides. But the people are good humoured as if after a day at the circus. Youngsters sit in a bus and sing Ab Modi-ji aanewala hai. Sarvesh Kumar Gupta stands at his sliced cucumber cart. All he has left are a mound of peels. He's gone through 5 quintals of cucumbers at Rs 5 a piece. The Modi rally has been good business, he says.
"It was a good speech," laughs a man on motorbike as he tries to squeeze past a bus and the cucumber stand. "The only problem now is I am burning too much fuel now stuck in this jam."
But that's okay because everyone understands this rally is all about size. It's a matter of pride that the two-lane rural highway has ground to a halt, choked with tour buses, tractors, boleros and jeeps. Inside the rally ground, the organiser said proudly, "We have got word that there is a traffic jam for the 30 kilometers."
The Modi wave these days is being measured in traffic jams. And a non-Gandhi traffic jam in Amethi gets especially high marks.
Find latest and upcoming tech gadgets online on Tech2 Gadgets. Get technology news, gadgets reviews & ratings. Popular gadgets including laptop, tablet and mobile specifications, features, prices, comparison.
India
The former US president writes that the transition to a more market-based economy in the 1990s unleashed the extraordinary entrepreneurial talents of Indians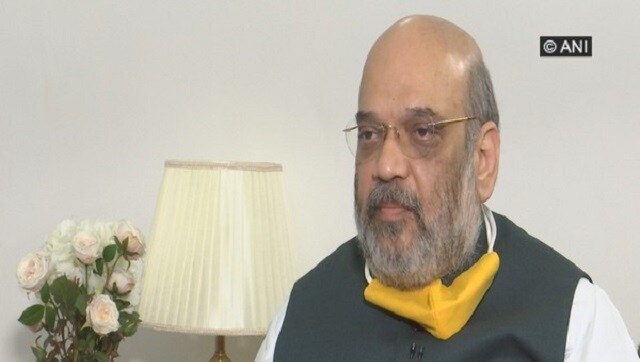 India
The home minister said that Jammu and Kashmir will always remain an integral part of India and warned the People's Alliance for Gupkar Declaration of 'going against the national interest'
Politics
Khurshid, in a Facebook post, said if the mood of the electorate is resistant to the liberal values the party has espoused and cherished, it should be prepared for a long struggle rather than look for short cuts to get back into power