Why India will never have a Bill Clinton
We have no Bill Clinton because he is the exemplar of American retail politics. His greatest strengths unintentionally highlight the vastly different Indian brand of netagiri which treats the voter like as an immature and inferior child.
Bubba is back, and with a bang. Democrats everywhere rejoiced at the return of Bill Clinton to the national stage, and to true form just when his party needed him most. American pundits are busy parsing his performance and its impact on the presidential election. But for someone watching from the distant confines of a living room in Bangalore, his speech was a reminder of what politics and politicians can and ought to be.
We have no Bill Clinton, not merely because he is exceptional, but because he is the exemplar of American retail politics. His greatest strengths unintentionally highlight the vastly different relationship between the Indian voter and her leaders, offering an unflattering contrast to our domestic brand of netagiri.
Here are three things Bill does best, and why they make our leaders look bad.
One, it's a conversation not a bhashan. What Bill does best is "talk" to his audience. As a friend put it, "You always feel he is speaking directly to you." And that feeling is the same whether you are watching him from the convention floor or on your television. Not all American politicians achieve this direct intimacy — Mitt Romney, Al Gore and John Kerry being the most recent examples — but all aspire to it.
Our netas, on the other hand, don't even try. Atal Bihari Vajpayee came close, but his ability to connect one-on-one is not a requirement in Indian politics. Be it Indira Gandhi or Narendra Modi, even those who are praised for their ability to rally the crowds tend to declaim from a lofty height. Their tone is of the leader addressing the masses.
Two, he treats the voter as an adult not a child.  Bill Clinton is widely known as a policy wonk, a voracious consumer of statistics and sub-clauses. More astounding is the way he incorporates and communicates this knowledge to the average voter. His convention speech was thick on details, be it of Obama's healthcare policy or Paul Ryan's Medicare claims. His greatest strength is his ability to convey complex information in accessible language. As one CNN commentator put it, "He treats his audience like adults. He doesn't talk down to them."
Much of the world likes to snicker at Americans as "dumb," but they appreciate it when their leaders make an effort to talk about the real stuff of governance. Ross Perot's biggest asset was his willingness to pull out the charts and numbers in lengthy presentations that explained budget deficits, spending cuts, and growth rates.
In India, policy talk is reserved for the Parliament and high-profile media interviews. Why bother the plebes with details — which they're too ignorant or stupid to understand. Our leaders rely instead on canned speeches that primarily consist of slogans and promises, strung together into a standard template, and repeated over and over again. India is great… Yes, you will have electricity… Beware the foreign hand… The rhetoric relies on cheap and lazy pandering, and is mostly incidental to the campaign appearance. The arrogant assumption is that their mere presence — helicoptering into a village, and spending, say, 40 minutes delivering a prefab speech to the masses — ought to be sufficient to get that vote. Never mind what Rahul Gandhi actually said to folks in UP. What really matters is that he visited them 100-plus times — surely that is commitment enough. The attitude is: I'm here aren't I?
Last and not the least, he is a true democrat. We make fun of Bill Clinton for his "I feel your pain" affectation, mock candidates for trying to be "the guy you want to have a beer with." But all this "average Joe" posturing recognises the fundamental parity between the voter and the leader. Bill knows it's his job to connect with the voters at their level, convince he can indeed understand what it's like to be a middle class mom or a working class worker. And he does it with effortless ease.
In India, the vast distance between the crowds and the speaker is reflected in their speech. Our leaders are entirely insulated from their own people, addressing them from the safe confines of their bubble of privilege. When a leader does descend to mingle with the masses — as Rahul did with his Dalit dinners — it is a carefully orchestrated photo-op, where all the participants have been pre-screened and prepped to play their assigned roles.
Compare this with a walk-in through a local diner, or a town-hall meeting where the American politician walking willingly into a minefield of potential PR disasters.  There is no telling what anyone may say or do, and in full view of the cameras — without fear of consequences. Obama, for example, has been heckled repeatedly in his town hall meetings by gay activists and Tea Partiers. All American aspirants to power have to learn to engage with their citizens, face to face, without the security of privilege or position. And Clinton does it better than anyone.
On the other hand, can we imagine one Dalit villager going off-script during a Rahul visit?
Bill Clinton is a great American politician. And in some ways, what makes him great is that he is American.
Subscribe to Moneycontrol Pro at ₹499 for the first year. Use code PRO499. Limited period offer. *T&C apply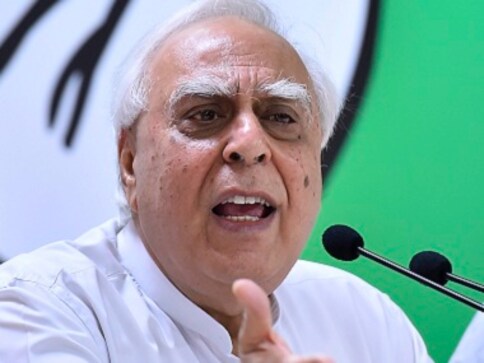 Politics
Sibal slammed the BJP for accusing the Congress of creating a divide, saying the charge was not only 'ludicrous and laughable' but also 'mischievous'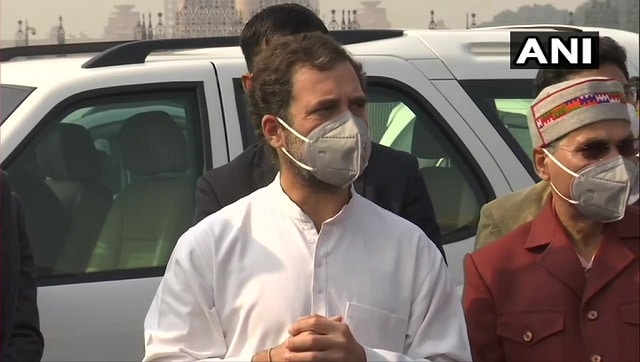 Politics
Expressing shock over Gandhi's statement last week that there was no 'dedicated' fisheries ministry, Narendra Modi had said that the NDA had made such a ministry in 2019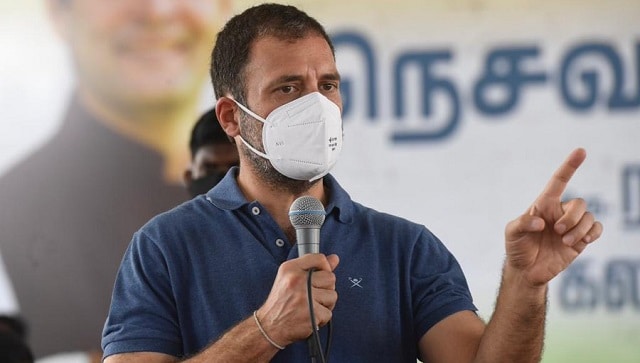 Politics
The north-south divide inadvertently flares up before every election, especially in southern Indian states. This time it has come before the Assembly elections in Tamil Nadu, Kerala, and the UT of Puducherry