Why I support Narendra Modi: A liberal intellectual explains
Mark my words: Rajnath Singh is on his way to obscurity, no matter what his astrologer says.
By Overrated Outcast
On Monday, while the world breathlessly watched his every move, the former greatest chief minister in the world™ took his rightful place as the greatest prime minister in the world™. As I was watching his coronation, I had a life-changing epiphany which I want to share with you.
Ladies and gentlemen, I no longer oppose Mr Modi and emphatically endorse him for Prime Minister. Sure, the election is long over, and he has already taken the oath of office, but I still feel that it is my duty to declare my support for him. I know that there are millions of people who give enormous weight to what a weekend columnist in a supplement printed in the Southern edition of a national newspaper has to say. This is for them.
I feel like I owe it to my readers to explain my U-turn. Well, first, let's not call it that. I'm not compromising on my principles, it's more like I am benching them until it's more convenient to embrace them once again – which isn't likely to be any time soon given the state of the Congress party.
You see, I never realised that a man who led an immaculately planned, well funded campaign, steamrolled all his opponents, inside and outside the party, would actually win the election. The possibility just didn't occur to me even though the government that came before him—whose name I am unable to recall right now—gave up governing entirely, and spent most of their time in power waiting for someone to put them out of their misery. I didn't even lose hope when the scion of the country's leading dynasty, and our last remaining saviour, failed more miserably in his first interview than a student from IIPM applying for a real job.
Until the last vote was counted, I still had hope. I even temporarily suspended my atheism to pray for a last minute miracle. Alas, it wasn't to be. The unthinkable has happened.
However, I wasn't that steeped in denial that I couldn't see the gravy train leaving, or the direction where it was headed. The biggest clue being the sight of the patron saint of the so called "pseudo secularists", Barkha Dutt, broadcasting from the BJP HQ on election day. But what cinched it for me was a short but useful speech given by the proprietor of my newspaper during the last edit meeting.
"We must be fair and balanced," he began. "We must give the new government a chance to perform," he continued. All of us nodded in agreement. "And if anyone even mentions the riots at all, even in passing, or even thinks about them, I will make sure that they spend the next five years covering Harman Baweja movie openings." How can such an awe-inspiring speech fail to convince anyone?
Therefore, I now proudly declare my support for our new prime minister. But before I begin this journey to the Modi-fied side, let me discard some extra baggage that I have been carrying around all these years.
Let me begin by condemning an ideology that has lost currency faster than a political fixer in his descent to obscurity. I'm talking about secularism, which until now was defined as the state not having a religion. That's until the BJP taught us the correct definition of the word, i.e., appeasement. And appeasement means acknowledging that other religions have the right to exist.
Using that word un-ironically in front of someone these days is akin to admitting that your favourite pastime is to punch blind puppies.
Sure, our old civilisation with its mixture of religion, culture and people gave us a rich heritage -- but I say, enough of that. Let's try theocracy for a change. It's worked out pretty well for those other countries, so why can't we take it out for a spin? Even if you don't want to, tough luck because the people have spoken! And we all know what democracy means: whatever the majority wants, the majority gets.
I also think it's time to stop striving for equal rights. We're having all these rapes and other problems because women just have too much freedom. Do you see women having any problems in rural India? Yeah, me neither. It's only in cities and towns where women think they're all that.
We should stop thinking of women as individuals but as our mothers, sisters, wives, wife's sister, uncle's daughter, friend's wife, and female colleague who will never be promoted because she isn't part of the company's old boys club.
Look at it this way, ladies. If God wanted women to run the world, he'd give you the ability to pee standing up.
I hereby ask the administrators of all the feminist friendly listservs to unsubscribe me asap. From now on, I shall only access those forums which deliberate on and advocate men's rights.
I also want to say sorry to all the gay people I won't be writing about anymore. If it makes you feel any better, I pledge not to extensively quote Oscar Wilde in any of my articles from now on and surrender my license to begin my sarcastic retort with "Oh, honey!" Look on the bright side. If I don't write about you, I won't be reducing your whole existence to a couple of stereotypes that I learnt from watching bollywood award shows.
But I don't think any of our LGBT citizens have any cause of concern. It's not that Modi doesn't support gay rights. He has not officially said anything about the subject. Only Rajnath Singh made a statement supporting section 377. And who cares about that guy. He has been given an insignificant ministry and is on his way to even losing his position as the BJP president. Mark my words: Rajnath Singh is on his way to obscurity, no matter what his astrologer says.
Look, you will get your rights one day. It's just that we have to build roads, fix the economy, decrease the deficit, bring down inflation, check all our voice messages, bring the unread mail in our inbox down to zero and finally attend that alumni meet we've been putting off for the past forty years before we get around to granting them. Until then, sit tight. Just don't fall in love, show any overt emotion, wear light colours, listen to Lady Gaga or stand too close to a member of the same sex even when you're using public transport. Basically, don't express your humanity in any way possible.
That felt good! Great to be able to finally say the things I imagine the new regime would want me to say. Now that I can stop empathizing with most of my fellow-men, I seem to have lots of free time. So, Mr. Prime Minister I hope you liked my job-application-masquerading-as-an-article. I am honest, hardworking and possess the ability to change my opinions based on the direction the wind is blowing. The last being a special, super-hero power kind of thing.
Now if you'll excuse me, I have some anti-Modi tweets to delete.
Later, haters!
Find latest and upcoming tech gadgets online on Tech2 Gadgets. Get technology news, gadgets reviews & ratings. Popular gadgets including laptop, tablet and mobile specifications, features, prices, comparison.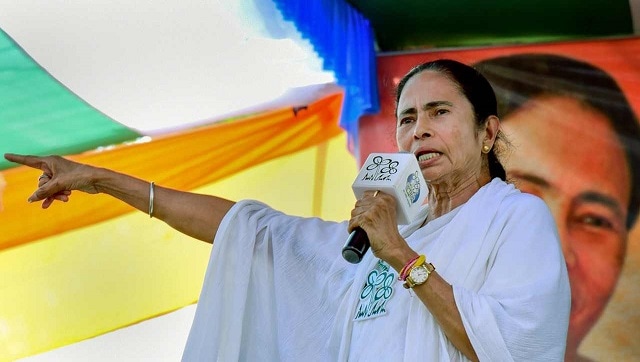 Politics
The announcement by Banerjee, who is also the chief of the ruling TMC, comes just months ahead of the Assembly polls, due in April-May.
Business
In an effective Atal Tinkering Lab, the traditional rules of classrooms don't apply. The teacher becomes a facilitator gently nudging students while focussing on practical applications
India
If moral sense is innate in humans, just as a sense of language is, then it follows that fake news is appealing to the moral sensibilities of many in a way that more factual reporting is not. Without understanding and tackling this, we are unlikely to succeed in tackling the global information crisis.