Why does no one call Modi an outsider in Varanasi, asks Azharuddin
Being a former cricket celebrity, he is easily recognised by people, an advantage Jaunapuriya, a Gujjar, does not have. He attracts bigger crowds than his rivals — the other one being Jagmohan Lal Meena. Some believe this is one of the few seats in Rajasthan where the Congress has some chance of a victory.
Jaipur: Political gypsy — that is the expression political rivals and even people within his own party, Congress, use to describe Mohammad Azharuddin. Not without some justification, one must say. He is from Hyderabad, he contested the 2009 election from Moradabad in Uttar Pradesh, and now he is a candidate from Tonk-Sawai Madhopur in Rajasthan.
Three weeks into the election campaign, the cricketer-turned-politician is still considered an outsider by locals in this underdeveloped constituency. Azharuddin knows he is on a sticky wicket. The only relief for him is that his main rival, Sukhbir Singh Jaunapuriya of the BJP, is an outsider too — he is from Haryana.
Also, being a former cricket celebrity, he is easily recognised by people, an advantage Jaunapuriya, a Gujjar, does not have. He attracts bigger crowds than his rivals — the other one being Jagmohan Lal Meena. Some believe this is one of the few seats in Rajasthan where the Congress has some chance of a victory. Azhar is pressing home the slim advantage by using the services of wife Sangeeta Bijlani, who campaigns separately, and son Asauddin, who moves around with some Youth Congress workers. Tonk-Sawai Madhopur goes to polls on 24 April.
Azhar takes some time off hectic campaigning to speak to Firstpost.
Q. From Moradabad in Uttar Pradesh to Tonk-Sawai Madhopur in Rajasthan. How difficult is it to communicate to a new set of electorate? Do you think the shift is going to affect your chances?
A: Everyone asks me, you are from Hyderabad but you contested from Moradabad and won, and now you are here. Nobody asks Narendra Modi why he is contesting from Varanasi also. Isn't he an outsider? What about Kejriwal? Why did he have to go to Varanasi from Delhi? I went to Moradabad because the Congress asked me to. In 2009 it was decided that I would be fielded from Tonk-Sawai Madhopur. Then under changed circumstances, I was asked to contest from Moradabad. I went there and won and now I am here and I will win from here also. I have played cricket all over the world and on different kind of turfs. I am trained to adapt to changed situations and locations. As you have played before different sets of crowd, you communicate with different sets of electorate. The art lies in how fast and how smartly you assimilate. I have an advantage here as I don't have any identity crisis. The shift from Moradabad has only little disadvantage. Moradabad was largely an urban constituency with large minority electors, Tonk-Sawai Madhopur is not.
Q. What for you are the most important issues in your constituency? How do you propose to address these?
A: Both Tonk and Sawai Madhopur districts are among the most backward regions of Rajasthan. Tonk is not connected with a railway network. Can you imagine this kind of a situation in this millennium? Education infrastructure here is poor too. There are no good institutions except the one at Banasthali, which is a very reputed institution for women's education. Sawai Madhopur used to be home to Asia's biggest cement factory. It closed down 25 years ago. There is huge deposit of limestone which could be best used by setting up cement manufacturing units.
In Ranthambhore, you have the world's largest tiger sanctuary and an ancient fort. But there are many other historic things around which could be developed. Yet, my highest priority would be drinking water. There is a huge water reservoir at Bisalpur in Tonk that quenches the thirst of Jaipur,but Tonk remains waterless!.
Q. The Congress lost badly in the assembly elections in the state only four months ago. Do you see any change in the voters' mood now? Please explain.
A: I am in a constituency from where the Congress could not win even a single seat in the assembly elections. The party's structure is almost non-existing and even if it is there in some places, it's fragile. My nomination was decided about 35 days ago and am campaigning for the past 21 days and in these 21 days, I find the same set of voters in a different mood. I think, there was a Modi wave in December, but in April there's not even the faintest trace of it. The electors here have an open mind and think beyond caste and community lines. That's an advantage I am enjoying.
Q. There were protests against your candidature from the rank and file. They were upset over the fact that an outsider was foisted on them. How successful have you been in winning their trust?
A: There was not even a semblance of resistance. After the crushing defeat four months ago none of the locals wanted to contest. Even the sitting MP Namo Narayan Meenaji was looking to contest from the Dausa tribal reserved seat. There were just a few who opposed me. The same set of people are now campaigning for me.
Q.Your performance in Moradabad, according to locals, was below par? You were not available to them most of the time. How do you counter the charge?
A: In the Moradabad constituency, I have executed projects worth Rs 4,000 crore. Those who say I did nothing for Moradabad should go and check my website Azhar.com and they will understand. And how is it possible that a people's representative will be missing from his constituency? Look, there is a difference between an MLA and an MP. I was an MP. I don't think your presence in the constituency matters. What matters is the work you have done. Those who are critical of my achievement as an MP from Moradabad should go and see what was done for the constituency.
Q: There is a strong notion about sports stars that they are not serious about politics and they are not available to people most of the time. Your response?
A: This notion is incorrect. No elected person can afford to have that attitude. Indulgence in politics is a must for survival and I think the elected sports persons of all the parties are serious about their constituency and people.
Q. As someone from Andhra Pradesh, should not you be focussing more on your native state? What brings you to far off states like UP and Rajasthan?
A: There are politicians who have a pan-Indian presence. I am not that privileged. I was just an entrant to the politics in 2009 and I was fielded from Moradabad because the party decided so. I think in my case the party decides my fate. Just by moving to Moradabad or Tonk-Sawai Madhopur, I don't get detached from my state, my city and my people. Just after the elections are over here I am going to campaign in my home state. This is my constituency, that's my home.
Find latest and upcoming tech gadgets online on Tech2 Gadgets. Get technology news, gadgets reviews & ratings. Popular gadgets including laptop, tablet and mobile specifications, features, prices, comparison.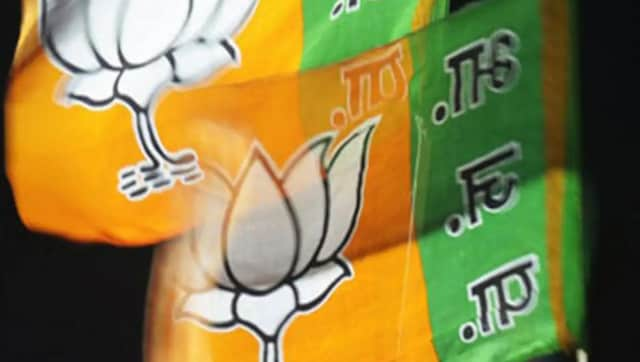 Politics
AK Sharma, a 1988 batch officer from Mau district in Uttar Pradesh, is considered close to Prime Minister Narendra Modi and had worked with him in Gujarat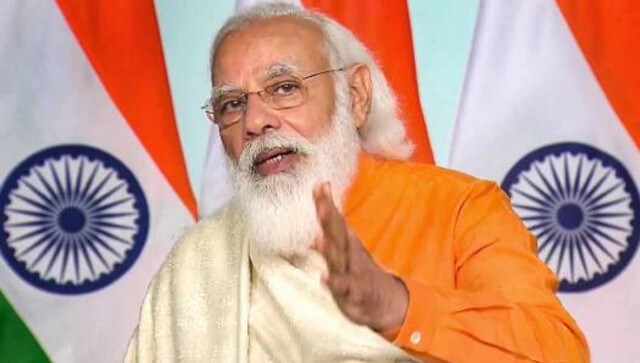 India
American firm Morning Consult, which regularly tracks approval ratings of world leaders, said over 75 percent of people approve of the prime minister while 20 percent disapprove, putting his net approval rating at 55 percent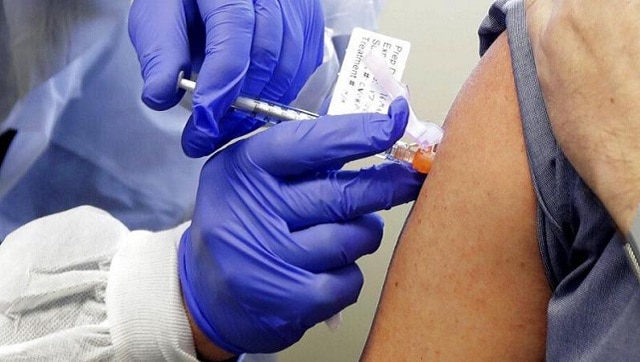 India
India's drugs regulator on Sunday also approved the Oxford University-AstraZeneca COVID-19 vaccine 'Covishield', manufactured by the Serum Institute for restricted emergency use in the country, paving the way for a massive inoculation drive