'Why did Congress take 48 hours to confirm meeting with Pakistan envoy?,' asks BJP spokesperson
The BJP on Monday questioned why it took the Congress over 48 hours to accept that a 'hush, hush' meeting with the Pakistani envoy and a former Pakistani minister did take place at Mani Shankar Aiyar's residence
New Delhi: The BJP on Monday questioned why it took the Congress over 48 hours to accept that a "hush, hush" meeting with the Pakistani envoy and a former Pakistani minister did take place at Mani Shankar Aiyar's residence, attended by former Prime Minister Manmohan Singh, former vice-president Hamid Ansari and several Congress leaders.
"Why has it taken 48 hours for Dr (Manmohan) Singh to accept that the meeting took place? Why did the Congress leaders deny that on Sunday?" BJP spokesperson GVL. Narasimha Rao questioned in a tweet.
"Why was this a 'hush hush' meeting? Why was the MEA (Ministry of External Affairs) India not in the loop? Why do Congress leaders meet China and Pakistan envoys secretly?" he asked.
Rao's remarks came soon after Manmohan Singh issued a statement accusing Prime Minister Narendra Modi of spreading "falsehood and canards" in a desperate bid to win the Gujarat elections and asked him to "apologise to the nation".
In a hard-hitting statement, Manmohan Singh denied allegations by Modi that he and others invited to a dinner at Congress leader Mani Shankar Aiyar's residence with Pakistani diplomats discussed the Gujarat election.
The statement follows Modi's allegations at an election rally in Gujarat that guests at Aiyar's house, including Singh and Ansari, discussed the Gujarat election with Pakistan's High Commissioner to India and a former Pakistani Foreign Minister among others.
Politics
The 78-year-old Lingayat strongman said he had offered to resign two months ago with an intention to make way for others and asserted that he won't name a possible successor even if asked to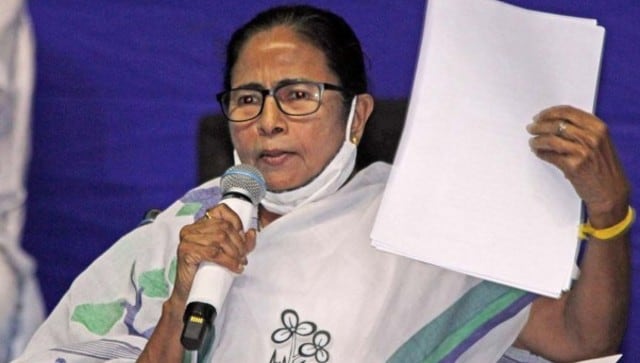 Politics
All this in the backdrop of #AbkiBaarDidiSarkar trending on Twitter, thus further fuelling rumours about a United Front.
India
Congress MP Ripun Bora claimed that the union minister's birthplace was Harinathpur in Gaibandha district of Bangladesh and he reportedly came to West Bengal for computer studies