Why Arvind Kejriwal should stop talking and probing into 'surgical strikes'
In a recent video Arvind Kejriwal paid PM Modi a left-handed compliment by lauding him for the surgical strikes along the LoC and asked him to shut up the disbelieving Pakistanis by furnishing the proof. Kejriwal shouldn't probe into these strikes as it might do more harm than good.
Dear Arvind Kejriwal,
When answering a question does more harm than good, it is better to let go.
Yes, I am talking about your recent video in which you have paid Prime Minister Narendra Modi a left-handed compliment by lauding him for the surgical strikes along the Line of Control (LoC) and then asked him to shut up the disbelieving Pakistanis by furnishing the proof.
Don't get this wrong. Asking questions, seeking answers, participating in a debate is your fundamental right as an Indian citizen and popular leader. Those calling you a Pakistani sympathiser, traitor, turncoat and assorted names mistakenly presume India is a fascist country where democratic dissent is tantamount to treachery.
In case you haven't noticed, we are in the middle of an age where asking questions, challenging a narrative is a sure-shot way of getting yourself branded anti-national. We have somehow managed to erase the idea of a Republic based on the spirit of enquiry, culture of shastrarth and principle of freedom of expression.
In the minds of the tyrannical who wish to silence our dissenting voice, perhaps 'Jana Mana Gana' may have been replaced with 'Jo Tumko Ho Pasand Wohi Baat Kahenge' as our national anthem. So, when they call a day a night, they expect everyone to close their eyes and feel the darkness all around.
Questioning established beliefs is so passé in today's India that had Galileo been around, he would have politely accepted that the world revolves around India and the Sun is just a satellite we launched. There is an epidemic of naivete and gullibility unfolding out there. Nobody is immune.
Yet, in a Voltairian way, while upholding your right to question, I would call your attempts to dig deeper into the surgical strikes by our Army as injudicious, even inimical to the interests of the very people you seek to represent.
Let me address the question you want answered. Did India really conduct surgical strikes along the LoC? Well, frankly, does it really matter?  The objective of the strikes – and unlike you I believe Indian forces, like several times in the past, did target terror camps between Bhimber and Muzzafarabad – was to give the Indian public a sense of victory, satiate their demand for retribution after the Uri attack. And, in doing this, it was also important to keep the details hazy to ensure Pakistan gets to laugh off our aggression and is not forced to retaliate with bigger force, setting off a cycle of vengeance.
How brilliantly it has all worked out: We have got our victory, they feel undefeated. We have hit them but they claim not to be hurt. It is a win-win for everyone, except Arnab Goswami, who, unfortunately, may not lead an Armageddon from his TV studio.
Why would you want to disrupt this happy equilibrium now that NSAs of the two countries have reportedly started to talk about de-escalation? Why would you scratch the wound when it is showing signs of healing? Let it go.
Sometimes the polite way of dealing with competing narratives is not to shout down the other but to silently choose the one that suits your beliefs. Like Yan Martel wrote in Life of Pi, everything is open to multiple interpretations, believe the one that makes you happy.
As BBC argues in a fascinating article on human response to myths and facts, challenging a notion may sometimes lead to greater damage. "(Psychologist Stephan) Lewandowsky explains that our beliefs are embedded in our "mental models" of the way the world works; each idea is interlinked with our other views. It's a little like a tightly bound book: once you tear out one page, the others may begin to fray as well," BBC argues.
So, let the pages in this chapter of India-Pakistan rivalry remain.
Frankly, the pursuit of national interest and, more than that, common public good, is much more pious than the quest for facts to score political points
Your fear, and I can sense it, of war deciding the political future of politicians, is unfounded. In 1974, Indira Gandhi, the 'goddess that dismembered Pak' was at the peak of her unpopularity. In 2002, Atal Behari Vajpayee mobilised soldiers on the border, talked tough and was yet humiliated in the next election. And in 2009, Manmohan Singh won the election without even firing a shot in retaliation to the 2008 attack. Step out on the ground, place your ears to the political pulse of real India, you would know that people know what to choose between war and peace.
But, you can ruin it all. Let's presume with your relentless tirade, you force facts to come out, one way or the other. What happens next? It will ensure that political leadership of one of the governments on either side of the Radcliffe Line is discredited and humiliated, the symbiotic equilibrium of victory and denial is disturbed. As a nation seethes in humiliation, warmongers will work up a hysteria for tough measures to restore their sullied pride.
Trust me, if that happens, you would be the one to blame. So, abandon your verbal strikes immediately and go back to the policy that has never failed humanity: strategic restraint.
Find latest and upcoming tech gadgets online on Tech2 Gadgets. Get technology news, gadgets reviews & ratings. Popular gadgets including laptop, tablet and mobile specifications, features, prices, comparison.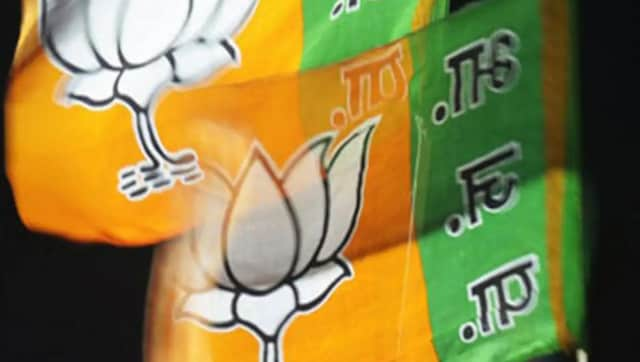 Politics
AK Sharma, a 1988 batch officer from Mau district in Uttar Pradesh, is considered close to Prime Minister Narendra Modi and had worked with him in Gujarat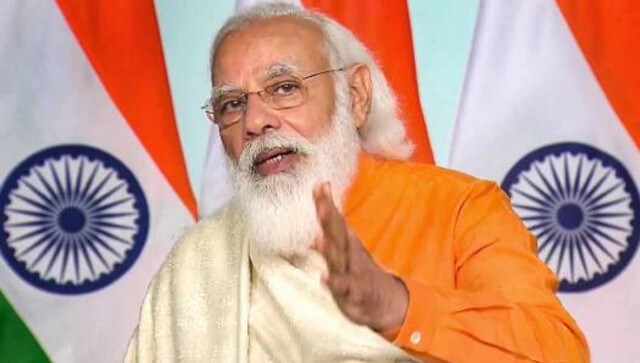 India
American firm Morning Consult, which regularly tracks approval ratings of world leaders, said over 75 percent of people approve of the prime minister while 20 percent disapprove, putting his net approval rating at 55 percent
India
The pilot issued an apology saying his tweets 'may have hurt sentiments'. A GoAir spokesperson said the airline has a zero tolerance policy on such matters