Why are you in love with files? Gadkari asks officials; says delay unacceptable
Union Minister for Road Transport and Highways Nitin Gadkari on Friday warned the officials against sitting on files and causing unnecessary delays.
New Delhi: Coming down heavily on officials taking too much time for highway project clearances, Union Minister Nitin Gadkari on Friday warned them against "sitting on files" and causing "unnecessary delays" and said the files should be cleared in three days.
"Why are you in love with files. Don't sit on files for so much time. There should be three days limit to dispose of a file," the Road Transport and Highways Minister said at an event.
"Delays impact projects which is not acceptable and records are being prepared to check unnecessary delays by officials," he said at the MoU signing ceremony between Indian Academy of Highway Engineers (IAHE) and Project Management Institute (PMI).
At the same time, concerned over an alarmingly high number of road accidents which India witnesses, the Minister said the persons behind preparation of faulty project reports would be made responsible for those stretches which account for the highest number of road accidents.
The Minister said it is wrong to accuse drivers alone for every accident, the highest number of accidents take place due to faulty road engineering.
He asked official to ensure that best international practices are adopted while preparing detailed project report (DPRs) and stressed that to ensure quality construction, auditing will be a regular practice.
He said that the Centre has decided to use 10 per cent of the about Rs 9,000 crore central road fund to fix accident spots identified by the government.
Lamenting that there was lack of motivation and enthusiasm among government officials in accepting innovation he cited how at Haldia port use of a hidden channel had resulted in savings to the tune of Rs 250 crore per annum on dredging charges.
The minister said that the port was making loss earlier and required Rs 450 crore per annum on dredging charges only.
He said that the channel is being used by more than 100 ships and IIT Madras has been asked to work in the sector of port related issues.
"Knowledge is power," he said and urged officials to turn use innovation, research and technology to enhance output. The Minister said that works worth Rs 25 lakh crore were lined up in the highways sector.
A pact was signed between IAHE and PMI to foster globally recognised project management practices in road sector and to augment the abilities and skills of personnel from the Ministry, NHAI, NHIDCL, state PWDs and stakeholders.
India accounts for 5 lakh road accidents per annum in which 1.5 lakh people die and 3 lakh are crippled and the cost of these accidents is equivalent to about 3 per cnet of GDP.
India
Meanwhile, a slew of BJP leaders including JP Nadda, Rajnath Singh and Smriti Irani praised the prime minister's announcements and said the decisions showed the government's committment to the public
Politics
Days after Moily stressed the need for a 'major surgery' on the Congress to make it electorally more competitive, Khurshid said these 'wonderful phrases' are not the answer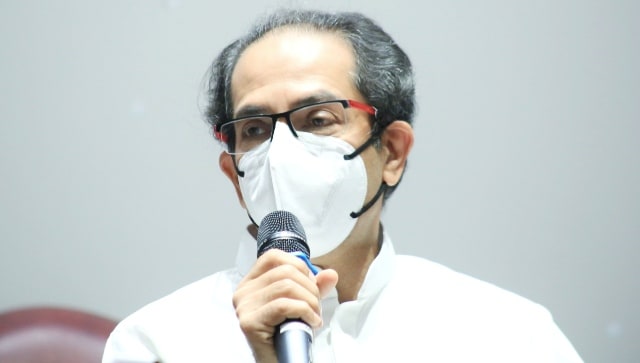 Politics
Speaking on the occasion of Shiv Sena's foundation day, Thackeray said standing on one's own does not mean just fighting elections but fighting for rights.