Who is Lal Thanhawla? Mizoram chief minister is Congress' last man standing in the North East
Congress has gone from strength to strength in Mizoram under Thanhawla's aegis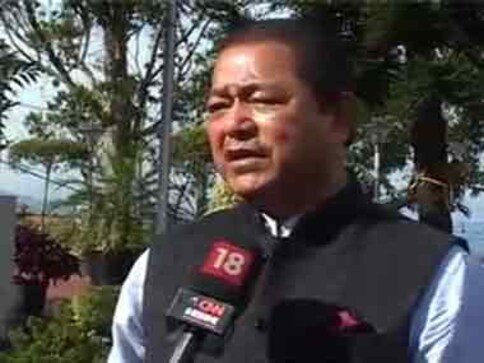 As various exit polls for Mizoram showed the Mizo National Front (MNF) taking the lead in the 40-seat state Assembly election, the head of the northeastern state where the ruling Congress party is in power, Mizoram chief minister Lal Thanhawla is in a unique position.
Even as the BJP lotus has bloomed in neighbouring states, Mizoram has defied the trend of shifting Right. Indeed, Thanhawla has been Mizoram chief minister since 2008, long before Narendra Modi emerged on the national scene.
According to a report in Livemint, while the BJP garnered only 0.37 percent of the vote in the 2013 polls, the Congress has gone from strength to strength in Mizoram under Thanhawla's aegis: winning 34 of 40 Assembly seats and an incredible 45 percent vote share.
According to a report in News18, Thanhawla began his career as a recorder in the office of the Inspector of Schools in the Mizo District Council. Later, he joined the Assam Co-operative Apex Bank as a dealing assistant in 1963-64. During this time, he also completed his graduation from Aizawl College, according to the report.
The Times of India reported that while Thanhawla kicked off his career in 1966 as a member of the Mizo National Front, he switched to the Congress only a year later. According to a report in Hindustan Times, Thanhawla earlier served as chief minister from 1984 to 1986 and then again from 1989 to 1998.
According to the biodata on the Mizoram government website, Thanhawla is identified as the founder president of the Mizoram Journalists and Mizoram Football Association and is currently the founder president of the Mizoram Hockey and Mizoram Olympic Association.
India
Starting the debate on the second day of the ongoing monsoon session, Leader of Opposition Mukesh Agnihotri said the law and order situation in the state has deteriorated under the BJP government
India
The notice for the motion was given by 22 Congress MLAs and the lone CPM legislator. The debate will start in the state Assembly at 11 am, and Chief Minister Thakur will give his reply at 3 pm
India
Bishnoi joined the BJP this week and stated that politics is all about perception, and right now, the opinion is that the Congress cannot compete with the BJP