Who is BJP's Suraj Pal Amu? Man who put Rs 10-crore bounty on Padmavati makers, has been RSS member for 39 years
A Rashtriya Swayamsevak Sangh member since age 10, Haryana BJP media coordinator Suraj Pal Amu hails from a Rajput family in Gurgaon's Sohna town and is a law graduate
With the controversy surrounding the realease of the film Padmavati refusing to end, Haryana BJP's chief media coordinator Suraj Pal Amu said on Sunday asked Prime Minister Narendra Modi to exercise his powers to strike the film down and vowed to not let the movie release in theatres.
Amu congratulated a Meerut youth who announced a Rs five crore bounty for beheading actor Deepika Padukone and director Sanjay Leela Bhansali, adding that he would like to increase the reward  to Rs 10 crore.
#WATCH:Haryana BJP Chief Media Coordinator SP Amu says will quit BJP if needed,asks PM to exercise his powers to strike down film #Padmavati pic.twitter.com/h2x76mdAKb

— ANI (@ANI) November 19, 2017
On Monday, BJP's national general secretary Anil Jain said the party has nothing to do with Amu's statements, insisting that there is rule of law in Haryana and that no one can issue such fatwas, according to The Financial Express.
The National Commission for Women also wrote to the director-general of police (DGP) Haryana, requesting him to look into the matter immediately and take appropriate action against Amu, Outlook reported.
A Rashtriya Swayamsevak Sangh member since age 10, Amu hails from a Rajput family in Gurgaon's Sohna town and is a law graduate, according to The Indian Express. During his days as a student, he was a member of the BJP's student wing ABVP, and served in it from 1984 to 1986.
"I have been a BJP worker and for 25-26 years; I have learned to walk holding Modiji's finger," Amu told the newspaper. "I am inspired by Mother Teresa, and Ramayana and Mahabharata are my favourite books," he said.
On his Facebook page, Amu claims to be the president of the Mahashya Bhim Singh Memorial Education Society, and the working president of the All India Yog Sports Association.
A graduate of Lucknow University and Maharshi Dayanand University, Amu is currently the president of the Haryana Gymnastics Association, and is also associated with the Haryana Football Association.
Amu also took a shot at the Centre's inaction over the controversy and asserted that the Rajput community had a major contribution towards sustaining the BJP's rule. "To win elections, they used the Rajputs, and now, Rajputs are the ones being insulted," he said. The Haryana BJP media coordinator said Rajputs will vote for BJP in the upcoming Gujarat Assemby elections only if Padmavati was banned.
Rajasthan chief minister Vasundhara Raje has said that the film might be released with 'necessary' edits. Amu added that people from Rajasthan, Uttar Pradesh other regions of the country have gathered to protect and uphold their traditional values. "If someone insults our ancestors and our history, we will not tolerate that," he said.
As the controversy over 'Padmavati' shows no signs of abating, the makers of the film on Sunday said they are "voluntarily deferring" the film's release.
With inputs from agencies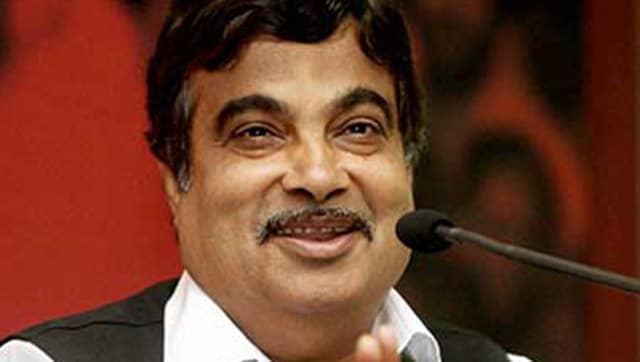 India
'They want to support us with their technology and capital for the progress and development of India,' said the BJP leader in Nagpur
India
Hinduism has long been under the assault by western academia since the dawn of the colonial era of European supremacism
Politics
On the socio-political front, the historic step of abrogating Article 370, which came into effect in 1950, and Article 35A, which came into effect in 1954, figures high on the list of achievements