While Sasikala gets four years in DA case, Subramanian Swamy picks up another trophy
With Sasikala facing four years in jail, we'll have to wait and see which of Swamy's targets is the next to fall
Like a wily leg-spinner, Subramanian Swamy looks on with glee as he watches another wicket fall courtesy an elaborate stretch of play he orchestrated, nay, masterminded. On Tuesday, wheels he set in motion over 20 years ago finally arrived at their destination:
After 20 years I won. Now turn of TDK Buddhu PC BC & Tata to join in jail

— Subramanian Swamy (@Swamy39) February 14, 2017
And now, he's got his sights set on plotting the respective downfalls of Sonia Gandhi (widely believed to be 'TDK'), Rahul Gandhi (equally widely believed to be 'Buddhu'), P Chidambaram (PC), Karthi Chidambaram (BC) and Ratan Tata (presumably).
But instead of gazing into the crystal ball and contemplating his next moves — something that's almost impossible to do, it's worth revisiting his track record or, to extend the analogy, the fall of wickets so far. And a good starting point is this article by Ambikanand Sahay:
At the peak of Indira Gandhi's heydays in early 1970s, Swamy had suggested to 'the iron-lady' that India's Five Year Plans be scrapped. Indira not only dismissed the suggestion summarily but also described him as a 'Santa Claus with unrealistic ideas'. Remember, those were the heady days when India under Indira was known for its pro-poor, socialistic leanings. Garibi Hatao used to be the war-cry of the Congress, which had re-emerged as an unbeatable political force once again. There was absolutely no room for neo-economic reformists such as Swamy.

But Swami persisted nonetheless. This infuriated Indira so much so that she got him sacked unceremoniously from professorship at Indian Institute of Technology (IIT) in December, 1972. The sacked professor could get back his position in the IIT in 1991 through a court order — long after Indira Gandhi had left the world for her heavenly abode.
The article goes on to point out how Indira was merely his first target. Over the years, he would pull the rug out from under several more feet.
Here's a small sample:
Swamy also basks in the glory that he had cornered through his exposes of J Jayalalithaa's corruption, A Raja's 2G spectrum scandal, Ram Krishna Hegde's telephone-tapping saga, Hashimpura massacre and the National Herald case. Incidentally, the Tamilian maverick is also known for his description of Sonia Gandhi, Jayalaithaa and Mayawati as Lakshmi, Saraswati and Durga. He had managed to bring the three ladies together under one umbrella to pull down the Vajpayee government in April 1999.
But let's return to Tamil Nadu politics, since it is here that he has picked up his latest trophy.
As this Caravan article points out, before going after Jayalalithaa and VK Sasikala in the disproportionate assets case, Swamy enjoyed a good relationship with the AIADMK:
In the 1990s, Swamy first helped topple the Dravida Munnetra Kazhagam (DMK) government in Tamil Nadu led by M Karunanidhi, and then railed against Karunanidhi's rival, (Jayalalithaa), before finally partnering with her, in an awkward pas de deux, in both local-body and national elections. When the first, short-lived NDA government was formed in 1998, Swamy swallowed his bitterness against Vajpayee long enough to offer him the support of the AIADMK-Janata Party combine.
And now, with Sasikala facing four years in jail, we'll have to wait and see which of Swamy's targets is the next to fall.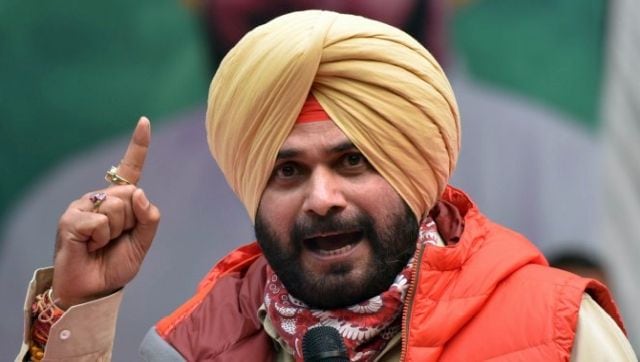 Politics
Days after resigning as Punjab Congress chief, Sidhu said that his concerns have been resolved and the party asserted that he will continue as the head of the state unit.
Entertainment
Rajinikanth, who co-starred with Srikanth in the film Bhairavi, tweeted that he is 'deeply saddened' by the actor's demise
India
The Delhi Police Crime Branch had on Tuesday registered an FIR after 32 officials of Tihar Jail were found to be complicit with the imprisoned duo - Ajay Chandra and Sanjay Chandra