How India's strategic partnership with UAE will hit Pakistan where it hurts
India has established numerous strategic partnerships over the years, but what is the significance of the India-UAE one, particularly in context of Pakistan?
The India-UAE relationship is a 'strategic partnership'. In case there were still any lingering doubts about the matter, the joint statement signed by Prime Minister Narendra Modi and Crown Prince Sheikh Mohammed bin Zayed Al Nahyan mentions this upgraded relationship status no less than six times. But what does it actually mean?
India has established over 20 strategic partnerships over the years with countries that include Russia, the US, France, Japan and China. The final name on that list should be proof enough that this sort of bilateral partnership is not a one-size-fits-all alliance that "bind(s) nations to support each other on all strategic issues in all situations", rather a bespoke agreement to collaborate in areas of common interest. In terms of the actual content of these partnerships, they comprise a variety of areas ranging from defence and space research to bilateral trade and investment.
This sort of deal has a two-fold advantage: It allows India to maintain its sense of strategic autonomy in areas where interests may not necessarily converge, and simultaneously, keep open lines of communication for further diplomatic engagement on military and defence issues should the need arise.
While trade, investment and energy appear in the India-UAE joint statement, the dominant theme of the agreement by far, is security and counter-terrorism.
As has already been noted by numerous media outlets and publications already, the statement reads like it was drafted with India's concerns about Pakistan in mind. Specifically, parts of sections II and III from point 11:
"II. Coordinate efforts to counter radicalisation and misuse of religion by groups and countries for inciting hatred, perpetrating and justifying terrorism or pursuing political aims.
III. Denounce and oppose terrorism in all forms and manifestations, wherever committed and by whomever, calling on all states to reject and abandon the use of terrorism against other countries, dismantle terrorism infrastructures where they exist, and bring perpetrators of terrorism to justice."
The growing threat and capacity of the Islamic State in West Asia, and the chaos engulfing Yemen and Libya means that jihadi terror is now in the UAE's neighbourhood, if not yet at its doorstep. If properly implemented, the benefits of the agreement to counter terrorism and its infrastructure, financing networks and host nations will be massive for India — a frequent victim of terror attacks and perhaps the most vocal advocate of a Comprehensive Convention on International Terrorism at the UN. This is especially so because a crackdown on fund-raising activities, facilitated by intelligence-sharing and half-yearly meetings of national security advisers (NSA), could severely deplete the coffers of numerous groups and entities that target India.
But why would the UAE — Pakistan's largest trade partner, and its biggest source of investment among Gulf countries — sign off an agreement that targets a country with which relations were said to be "emerging into trust-worthy strategic partnership"? As a matter of fact, Pakistan was the first country to formally acknowledge the UAE as an independent country in 1971. So what went wrong?
Look no further than April this year when Pakistan's Parliament chose not to intervene militarily in the Yemen crisis and rejected Riyadh's invitation to join the Saudi Arabia-led 10-nation military alliance. The decision, although well received in the Pakistani media, evoked a caustic response from the UAE's Minister of State for Foreign Affairs Anwar Gargash, who accused Islamabad of taking an "ambiguous stand".
"The vague and contradictory stand of Pakistan… (is) an absolute proof that Arab security — from Libya to Yemen — is the responsibility of none but Arab countries", stated Dr Gargash, adding that Pakistan would have to pay a "heavy price" for taking this position.
Tweeting that "the moment of truth distinguishes between the real ally and the ally of media and statements", he summed up Pakistan's relations with the six-country Gulf Cooperation Council saying, "Though our economic and investment assets are inevitable, political support is missing at critical moments". Clearly Abu Dhabi did not take Islamabad's refusal to join the battle in Yemen well.
Sure enough, investment and trade continued through the 21st Century, but a trust deficit was palpable between the leadership of the two countries. According to a July 2009 cable made public by Wikileaks, the Crown Prince referred to then President Asif Zardari as "dirty but not dangerous", while Prime Minister Nawaz Sharif  was described as "dangerous but not dirty", adding that he "cannot be trusted to honor his promises".
But the UAE has apparently been wary of Pakistan for a while, judging by 2005 cable leaks that "US forces had made use of Sheikh (Crown Prince) Zayed's private airstrip in Balochistan" allegedly as a base for American drones. Considering the (arguably legitimate) outrage in Pakistan about drone strikes, it's no surprise the UAE wanted a tight lid on the details. Support to US drones targeting terrorists (and unfortunately, many civilians) in Pakistan was an early indication of Abu Dhabi's lack of faith in Islamabad's ability to crack down on terrorism.
The joint statement reflects an amplification of this very lack of faith.
A decade ago, Sheikh Zayed was quoted in a leaked cable as saying that "a new personality (leader of Pakistan) may emerge but for the time being the UAE position was to play a helpful role by supporting the PM". Whether the UAE continues to take this position, after Pakistan decided not to intervene in Yemen, remains to be seen.
But as it presently stands, India is assembling a dossier on Dawood Ibrahim ahead of NSA-level talks between India and Pakistan on 23-24 August. Intelligence shared by the UAE in this regard could be critical in building a solid case, and could very well be the "heavy price" alluded to by Dr Gargash.
Find latest and upcoming tech gadgets online on Tech2 Gadgets. Get technology news, gadgets reviews & ratings. Popular gadgets including laptop, tablet and mobile specifications, features, prices, comparison.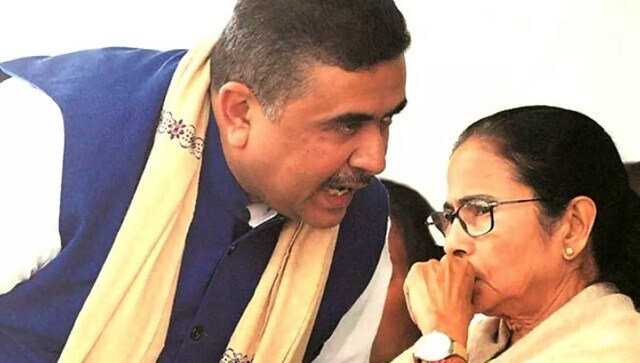 Politics
It is important to remember that Suvendu Adhikari barely got two MLAs to quit alongside him from his 'stronghold' and another three from other districts
India
It is time for the stakeholders to formulate a plan that will keep principles of sustainable tourism upfront. The pandemic has forced consumers to be more cautious and focus on sustainability and local communities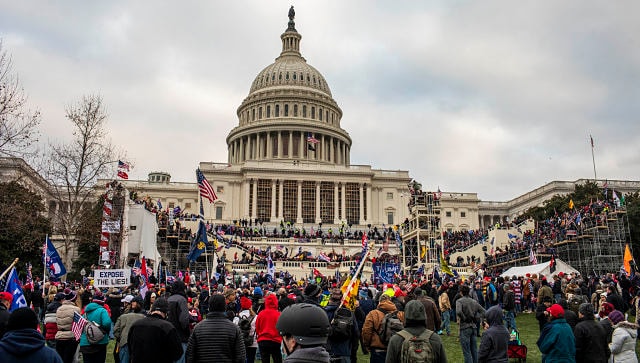 World
A full reckoning will take months or even years, and many lawmakers have called for a formal commission to investigate