When Narendra Modi dwarfed Atal Behari Vajpayee
Modi has arrived on the national scene, for the BJP worker at least.
For once Atal Behari Vajpayee's picture was dwarfed by a towering portrait, that of Narendra Modi. It was not in Gujarat, but in the BJP's central party headquarters, 11 Ashoka Road, New Delhi. If that was not enough, the chants of "Modi for PM" filled the air in the presence of party president Nitin Gadkari.
The moment and the mood suggested that even if it was not going to be official in the near future, for the rank and file of the party Modi had already arrived on the national scene. Pointing at the huge poster put up as the backdrop for the event at the dais, an excited middle ranking party worker said, "He is the leader. As those pictures suggest Narendra Bhai is the worthy successor of Vajpayee's charismatic mass appeal."
Party old-timers say the party headquarters never wore such a festive look and experienced such all-round enthusiasm since 1999, when the BJP-led NDA won the general elections. To the younger crowd of party workers, Modi's persona and his electoral success in Gujarat gave a flicker of hope for the next parliamentary elections. They know that it's not going to be easy, but he provides them a ray of hope.
Party president Nitin Gadkari was almost shouted down during his brief introductory speech. On his part, Modi appeared far more composed, more moderate in tone but he sharp in his criticism of the Manmohan Singh government and the Congress party.
He used his today's speech at the National Development Council as the reference point for targeting the ruling Congress, saying how there was a bankruptcy of ideas and lack of will to govern. He also presented his model of governance that could be the alternate idea of development.
He used the Gujarat comparison with the Centre for padding. "First the Centre said they would achieve nine percent growth rate but got stuck at 7.9 percent. Now they are not even talking of nine percent but project that it would be 8.2 percent. In that case one fails to understand why call all the chief ministers and have a meeting of this scale if the maximum achievable aim is up only by 0.3 percent," he said.
Conscious of his growing constituency among youth, at least going by Gujarat results, he charged that Manmohan Singh government neither had an action plan nor ideas to involve youth, who constitute 65 percent of population, into the mainstream of development.
But beyond those charges against the Centre, which have become his staple fodder for his public speeches, he sought to connect emotionally with the assembled crowd. He narrated how he used to work from one of those small cubicles, mostly unsung behind the veil and how "power of people" propelled him to the position where he was today.
He sought to convey a message that he was more of a person seeking consensus within party structure than what he was reputed to be, dictatorial.
While today he met an ailing Vajpayee and LK Advani like he had done on his visit to Delhi in 2007, there were few more additions, Sushma Swaraj, Arun Jaitley, Murli Manohar Joshi and Nitin Gadkari. The last two names are significant. He has had a love-hate relationship with Gadkari, slightly indifferent with Joshi and lukewarm with Sushma. There is a feeling that after his current victory he was conscious of his future role and is working towards that.
He was sending a message that he had moderated himself and was inclined to pursue a consensual approach to in-house politics than unilateralism, something for which he has been known of.
"Why is he doing that? More than anyone else this was a message to the RSS brass in Nagpur that with the passage of time he has been growing humble and is inclined to work in collectivity," a party leader at Ashoka Road said.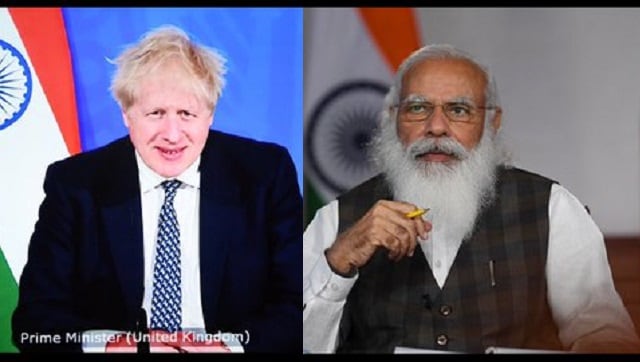 India
The countries agreed to negotiate a comprehensive and balanced Free Trade Agreement including an interim trade pact for delivering early gains
India
Naval hospitals are being opened for civilian use in various cities, Singh told Narendra Modi, while briefing him about the initiatives taken by the Indian Navy to help fight COVID-19
India
The Congress leader accused Central Government of misreading and mishandling the COVID-19 situation in India and alleged that all early warning signs were ignored, including from scientists