What we gained, and what we lost with the Anna movement
The gains outweigh the losses from the Anna Hazare movement that ended on Sunday with Anna sipping a glass of coconut water and honey.
At the end of Anna Hazare's fast – thanks to a last-minute parliamentary fudge that allowed his followers to celebrate a verbal concession as victory – it is time to step back and draw up a list of the gains and losses to the polity and various players from the Jan Lokpal movement.
Let's be clear on what has not been achieved: Anna has not got his Jan Lokpal Bill – barring a vague assurance on his three sticking points – and that is probably a good thing. The government has not yet restored its credibility. Quite clearly, there is no unanimity in government on how to engage with civil society. It is obviously comfortable only with its hand-picked group from civil society.
Some say the confusion in Congress ranks was because of the absence of Sonia Gandhi, but the fact is she was here all along when the Joint Drafting Committee was heading towards stalemate and acrimony. However she did little to arrest this slide or offer a clear plan of action.
The opposition found its voice during the parliamentary debate – both the BJP and the smaller parties. But where was this voice when the crisis was building? Clearly, they were busy watching the Congress' discomfiture. They were mere opportunists congratulating themselves on this Anna-driven godsend.
Here is a complete balance-sheet of the pluses and minuses thrown up by the Anna movement, and the response of the public, politicians and civil society organisations to it.
THE PLUSES FIRST
Corruption has been firmly put on the nation's agenda. The Anna movement was the result of ordinary citizens being shocked by the scale of the loot going on in the government (2G, CWG, et al), and the Congress-led UPA's complete ineptitude in handling the fallout. Citizens were looking for a voice, and it found one in Team Anna. There is no way corruption can be ignored by the political class anymore.
Memo to UPA: if you do not deal with the issue honestly by 2014, you could lose that election. In short, avoid delaying the Lokpal Bill on the assumption that people will soon forget about it since Anna & Co are packing their bags at Ramlila.
Civil society and the people have sought to engage the law-makers. Till Anna Hazare forcibly put his Jan Lokpal Bill on the table, our law-makers tended to believe that democracy was all about wooing the electorate once in five years and then forgetting about them. The main positive emerging from the Anna movement is that now even the middle classes want to engage with politics - and law-making. This is very good for democracy. It won't make law-making easier, but it means politicians will have to engage with a wider cross-section of civil society to get their act right.
Memo to UPA, NDA and other parties: Don't restrict your civil society contacts to only those who you like. Even Sonia Gandhi's National Advisory Council NAC is not inclusive enough. Else, why would people flock to Anna?
Parliament, politicians and civil society rejected the simple, universal remedy. The best result to come out of the Anna movement is the non-acceptance by parliament of his Jan Lokpal Bill in toto. This was the result of competitive politics, parliament's last-minute assertiveness, and the rise of other civil society voices challenging Anna's. Even Rahul Gandhi made the right points – that we need all kinds of reforms and not just a Lokpal. When Anna ended his fast, he too expanded his agenda to talk of electoral reforms, land reforms, etc. This is the happy ending.
Memo to politicians: The rejection of the once-size-fits-all bill to end corruption does not mean that people are not concerned about it. Having made the point that Jan Lokpal is not the only remedy – it has too many gaps and is too draconian - they must follow through with the other things that need to be done.
The middle class' involvement means change is round the corner. The Anna movement – though widely derided as something that targets only politicians – mobilised the middle classes and brought them out onto the street. There is a good reason for this: Urban India accounts for one-third of the population now. The issues of urban India will increasingly gain more public attention. If the middle classes now start participating more in politics, it will correct the imbalance we see in public life – where caste and identity politics predominate. Also, when the middle class becomes participatory, change will follow. No movement anywhere in the world can succeed without middle class leadership and/or participation.
Memo to politicians: Caste, religion and other reasons for divisiveness are not going to disappear, but increasingly they will start becoming less important. People want solutions to their day-to-day issues, whether urban or rural. Governance, and not just corruption, is going to be the theme – and it transcends the middle class mobilisation.
The rise of the youth brigade is now irreversible. Whether it is Rahul Gandhi vs Varun Gandhi, Sachin Pilot or Jyotiraditya Scindia, change is going to be driven by the young. But it's not all about age – its about keeping youth aspirations and new ideas. The paradox of the Anna movement is that it was led by an old man of 74 – but he was the one who best personified the people's disgust with politics-as-usual at this point of time.
Memo to media and intellectuals: India is a young nation, with nearly 50 percent of the population in the working age. But youth power is not only about having a young face to lead us. Rather, it is about have new ideas – ideas that resonate with a young nation. JP led a young revolution though he was old. Anna did too. In short, understand what the young want.
Accountability is the key to electability. New ideas have been thrown up by Team Anna and the Jan Lokpal movement. The citizens' charter – where people want politicians and the bureaucracy to be accountable for their actions and deliver public service – is a sign of the times. Just as companies have to be accountable to their customers, governments have to be continuously accountable to their people. A related idea to emerge from the movement is the referendum: while there is no way to conduct referendums on every possible issue, Team Anna demonstrated its feasibility and utility by conducting one in Kapil Sibal's constituency. It was flawed, but it was an idea whose time had come. Perhaps, as e-voting comes into vogue, we could make a start with regular referendums in urban areas. We have to make the costs worthwhile though – that remains a challenge.
Another idea whose time has come is the concept of the right to recall: our MPs cannot hope to seek a once-in-five-years vote of confidence, when parties have to seek it repeatedly from the house. Every money bill, every vote under some rules, can mean exit for a government. If this is the case with government, why should individual MPs be exempt from it? The right to recall could be an important electoral reform for the near future.
Memo to law-makers and the Election Commission:  The citizens' charter is going to gain in prominence. It is also going to need regular consultations not only with civil society, but also a proper eliciting of opinion from voters on contentious issues. The idea of a referendum needs to be given its due place in electoral politics.
When one institution fails, another steps in. One of the most heartening signs – and this has nothing to do with the Anna movement, but is not unrelated to it – is the ability of existing institutions to step into the vacuum when the executive or parliamentarians do not do their jobs. The Supreme Court entered the picture to guarantee the CBI's autonomy – and that is why we have forward movement on the 2G and Commonwealth Games scams.
The Comptroller and Auditor General has become a more effective whistle-blower. The Public Accounts Committee (PAC) has become powerful enough for the Congress to want to suppress it. The regulatory organisations are standing up to corporate power: while the RBI and Sebi went after the Sahara Group, the Competition Commission has taken on realty market leader DLF. The real estate sector is the biggest embodiment of corruption where politicians, businessmen and builders are in league to generate slush money at the cost of home buyers.
Memo to law-makers: Since you have been waxing eloquent about institutions like parliament when you took on Anna, this is your chance to ensure that all institutions are truly autonomous. Police reforms, and autonomy for the CBI are good first steps to take. Politicians, please ask you state units to free your police forces from political meddling. Manmohan Singh, please take public sector companies out of the ambit of political interference.
THE MINUSES
Our political parties are still irresponsible. Both the Congress and the BJP want to win with populism. Neither wants to govern responsibly. This is why the UPA has been able to do little about reforms. It wants to use public money to win elections. The BJP is afraid to take a position even on easy issues. Till the last day, it failed to disclose its actual stand on corruption and the Jan Lokpal Bill. It wanted to gather votes from the Anna movement, and yet not make a commitment to a tough anti-corruption law.
The Congress is uncomfortable with people politics except in a co-option model, where it will choose its areas of contact with civil society. This will simply not work. It also lacks a focus without dynasty. The BJP, too, is far from coherent. While we haven't heard the old shrillness on sectarian issues recently, it will have to move towards projecting a more inclusive leader for the future. Both Sushma Swaraj and Arun Jaitley have the potential, but they are untested in terms of vote-getting.
Memo to both parties: Leadership is not about finding where the crowd is going and running ahead of it. It means bringing difficult issues to the people, explaining them. Both political parties are wedded to populism rather than leadership. This won't work in the future. Populism will not ensure governance and service delivery.
Our intellectuals and media are simply too shallow and too politically aligned. The Anna movement showed up our intellectuals as empty sloganeers. Some sections of the media went about advising the government to put down the Anna movement and questioned its legitimacy, while others simply went on to back Anna – no questions asked. The media's job is to report, not take sides – except when expressing opinions.
But our intellectuals, and especially Left intellectuals, are simply the pits. They are more keen to attach labels to people rather than find out the truth for themselves. When confronted with a people's movement that rose almost spontaneously, they quickly found fault with it to de-legitimise it. First, they said it was a middle class movement – and this logic is supposed to mean it is illegitimate. Next, they tried rubbishing it by encouraging Dalits and Muslims to think the movement was about Hindutva. Clearly, they are keen to encourage divisiveness unless a movement is led by their own groupies.
Memo to intellectuals: Get out of your ivory towers and meet the people – the real people. They may not look like the ones you meet at India International Centre or the Habitat Centre or various seminar circuits, but they are still the people. If you think the middle class is illegitimate, you are too. Hold a mirror in front and check if you are not part of the middle class yourself. How come all intellectuals come from the same upper and middle castes and classes that they have such disdain for?
It is not parliament that is supreme, but the people. In all the anger generated about civil society and its alleged disdain for politicians, everyone and his aunt went around saying parliament is supreme. This is not quite true. Parliament is the law-making body, it is only supreme in this sphere. Overall, it is the Constitution which is supreme; and it is the people who are supreme.
It is all right to criticise Anna Hazare & Co for trying to paint politicians in bad light and pushing for laws outside parliament, but if parliament is being challenged, it is parliamentarians and politicians who are responsible for its denigration.
Memo to politicians: Who brings criminals and crooks to parliament by giving them tickets? If you don't want this to happen, what are you doing to prevent this? Who rushes to the well of the house to prevent the introduction of Bills? Certainly not Anna Hazare. Laluji, your party did this to prevent the introduction of the Women's Reservation Bill several times in the past. You made a great speech on Saturday defending the importance of parliament, but your own party is guilty of denigrating it.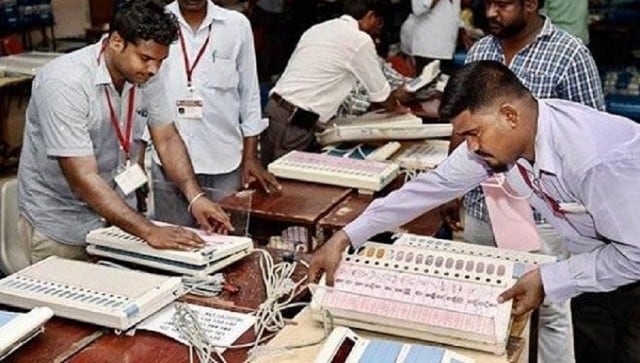 Politics
The total electorate in the state includes 1,32,83,724 male voters, 1,41,62,025 female voters and 290 transgenders, according to Election Commission figures
Politics
Rahul Gandhi will also be campaigning in Kerala on Saturday. He will address three meetings, one rally and a roadshow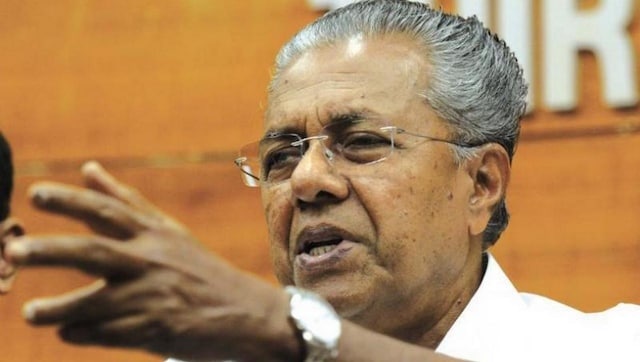 Politics
While Rahul said Congress won't allow the law to be implemented if voted to power in Kerala, Vijayan claimed that anyone who isn't preferred by BJP 'could end up in detention camps'