Dassault Rafale deal signed: Why is this $8.7 billion contract so important for India?
French Defence Minister Jean Yves Le Drian is set to arrive in India on 22 September along with CEOs of Dassault Aviation, Thales and MBDA, to seal the much-awaited deal for 36 Rafale fighter jets. Here is why it is important
The much-awaited €7.9 billion ($8.7 billion) deal for 36 fighter jets was inked at last on Friday by defence ministers Jean Yves Le Drian and Manohar Parrikar.
#WATCH Deal for 36 #Rafale fighter jets between India and France signed; deal is worth 7.8 billion euros. pic.twitter.com/3SeWCcRRQe

— ANI (@ANI_news) September 23, 2016
The French defence minister arrived in India on Thursday night along with the CEOs of Dassault Aviation – French defence giant that manufactures Rafale fighter jets – Thales and MBDA, to seal the long-awaited deal.
According to defence sources quoted by PTI, if all goes well, the Inter-Governmental Agreement (IGA) will be signed on 23 September. The report further says that the cost, offsets and service details have been finalised and work is currently being done on the IGA.
A "working team" from France is already in town with their own translators are going through the contract, running into several thousand pages, with their Indian counterparts.
The sources said that once the IGA is firmed up, the document will go to the Cabinet Committee on security for final clearance.
What is a Rafale fighter jet?
The twin-engine Medium Multi-Role Combat Aircraft, Rafale is the first – and so far, the only – European aircraft with an electronic scanning radar.
With Rafale fighter jet's 'omnirole' capabilities, the Indian Air Force will be able to carry out a wide range of missions like air defence, air superiority, close air support, dynamic targeting, air-to-ground precision strike, anti-ship attacks, nuclear deterrence, etc.
Apart from Israeli helmet-mounted display, the weapon systems will also include the new-age beyond visual range missile 'Meteor' which is capable of hitting the enemy aircraft and its missiles from more than 100 km away.
Why the delay?
Initially, the process of procurement began in 2007 by then Defence Minister AK Antony, who had approved the Request For Proposal to buy 126 aircraft.
However, apart from the change in governments in both the nations during the ongoing negotiations, the price of the aircraft was also an issue which was later scaled down by 20 percent.
Why is Rafale deal so important to India?
According to The Indian Express report, a Rafale fighter jet is expected to be used in an 'airborne strategic delivery system'. Simply put, these Rafale fighter jets may be used for the delivery of nuclear weapons during a strike role.
India has been able to save over €590 million through tough price negotiations which began in January this year.
Though the deal could have been firmed up earlier, issues like pricing and offsets took time as India wanted a better contract.
Following intervention by Prime Minister Narendra Modi late last year, France agreed on a 50 percent offset clause.
This means creating business worth at least three billion Euros for Indian companies, both big and small, and generating hundreds of jobs in India through offsets.
Last month, a report submitted by the team negotiating the Rafale deal with France was cleared by the Defence Ministry. The file was then sent to the Prime Minister's Office for review and clearance.
The work on the IGA started after that, sources told PTI.
The price of the deal was brought down from nearly 10 billion euros, as sought initially, due to various reasons including tough negotiation by India, the discount offered by the French government and reworking of some of the criteria.
During his visit to France in April last year, the prime minister had announced that India would purchase 36 Rafale jets in a government-to-government contract.
Soon after the announcement, the defence ministry had scrapped a separate process that was on to purchase 126 Rafale fighter planes by Dassault Aviation.
The delivery of the fighter aircraft is expected to begin in 2019, with an annual inflation capped at 3.5 percent.
With inputs from PTI
Find latest and upcoming tech gadgets online on Tech2 Gadgets. Get technology news, gadgets reviews & ratings. Popular gadgets including laptop, tablet and mobile specifications, features, prices, comparison.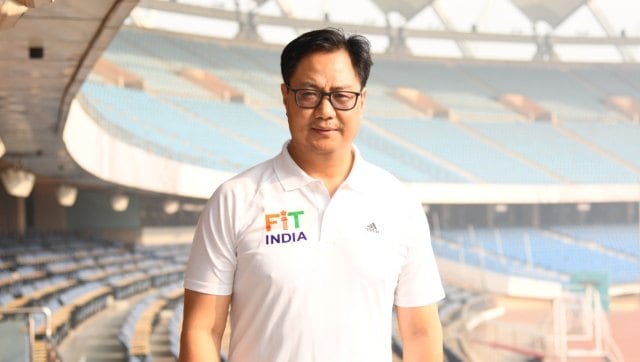 Sports
Rijiju praised the ITBP for taking a lead role in this campaign and urged more central police and defence forces to conduct and participate in such events.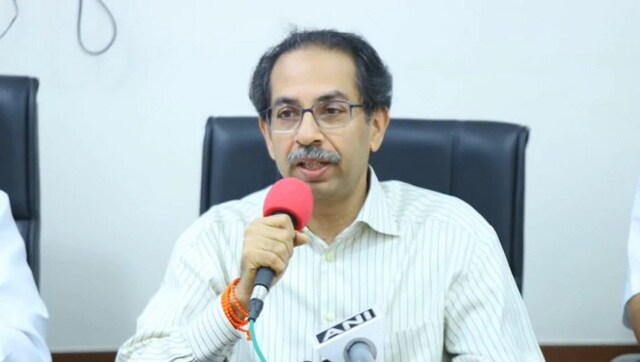 India
The CM made the remarks during Narendra Modi's video conference with chief ministers of the eight states with the highest number of COVID-19 cases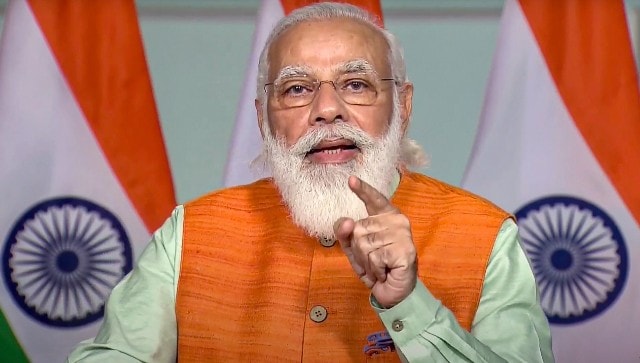 India
The total estimated cost of the projects is Rs 5,555.38 crore. The projects are planned to be completed in 24 months under the 'Jal Jeevan Mission' announced by the prime minister last year