What Delhi's sex workers demand from Congress, BJP, AAP
Requesting anonymity, a brothel owner comments, "It's good that Sibalji has come and assured us of help, but we don't know what his party manifesto has for us. His visit would be worthwhile only if he also does something concrete for us, like he announced a few schemes for us in the past."
by Debobrat Ghose
New Delhi: On Thursday afternoon this week, Roshni, a 38-year old sex worker who lives in one small room in one of the dingy brothels on GB Road in New Delhi, was asked by a co-worker to meet an unlikely guest in their colony. Telecom minister and Congress candidate from Chandni Chowk Lok Sabha constituency Kapil Sibal  was visiting the famous Delhi red light area as a part of his poll campaign.
The infamous GB (Garstin Bastion) Road – the red light area of Delhi, renamed as Swami Shraddhanand Marg, was abuzz as Sibal reached with a band of supporters.
Amidst sloganeering, the sex workers' association and Bharatiya Patita Uddhar Sabha, an NGO working for the sex workers across the country for over three decades, hands over a list of demands to Sibal, who in turn assures them that the demands would be looked into.
"But nothing will change for us, who-so-ever comes to power. The only positive part is that after so many years, we have finally got the right to vote, unlike in the past, when we were not even considered citizens of this country," laments Roshni.
"During the Assembly election, Aam Aadmi Party (AAP) leaders visited us and promised that if voted to power, they would solve our existing problems, especially harassment by the police and goons. But, nothing happened as Arvind Kejriwal became chief minister and quit soon thereafter to contest for the prime minister's post," seconds another sex worker Sabina (name changed).
The GB Road red light area has 116 kothas (brothels) housing more than 4500 sex workers and the brothel owners. Out of which, some 2000 possess voter ID cards. Though the number is miniscule, no political party can risk ignoring them, especially when the contest in Chandni Chowk Lok Sabha constituency promises to be a high decibel drama, with BJP's Harsh Vardhan and AAP's Ashutosh in the fray.
But for the majority of sex workers at GB Road, election melodrama is just a temporary phase, bringing them short-lived attention from politicians. And then, life goes back to the same drudgery.
"Every political party and its contesting candidate have been visiting us these days, but we would like to see that party in power, which will solve our problems," says Khairati Lal Bhola, president, Bharatiya Patita Uddhar Sabha.
It is the relentless efforts of this 86-year-old crusader that had led to the inclusion of mother's name, along with that of the father's, in school admission forms.
"This was a landmark 1993 Supreme Court judgment towards establishing rights of sex workers in India, because without a father's name, the sex workers' children were not admitted in schools," he says.
The next was getting voting rights for sex workers, as it was restricted only to brothel owners. The process of inclusion of sex workers in voters' lists began after the 2009 general election.
The Bharatiya Patita Uddhar Sabha has given a set of demands to the Congress, BJP and AAP.
"We've demanded legalisation of the world's oldest profession, so that the protection money demanded by the police could be ended. The government should work out a mechanism for their rehabilitation first or else where would they go," asks Bhola.
The inhabitants of this red light area generally remain oblivious to the ongoing political spectacle or the manifestos of political parties. Each time an election takes place – whether assembly or for the Lok Sabha, the sex workers hope something may come their way.
"Saab, humey rajneeti samajh nahi aati aur na hi uske daon-pench. Jab bhi koi chunav hoti hai aur sarkar banti hai, hum dua karte hain ki hum abhaagon ke liye sarkar kuch karein (We don't understand politics nor political machinations, but whenever there is an election and a new government is formed, we pray that it would do something for the unfortunates like us)," says Rajni Bai (name changed), who has been a part of this red light area for almost 18 years.
There are several other important issues that the NGO has raised on behalf of sex workers and their children. Though the government has provided basic healthcare schemes for these unprivileged members of the society, the sex workers still have to face immense indignity in government-run hospitals.
In the world's largest democracy, acceptability in schools is a major problem for the children of these sex workers, despite the fact that they possess voter ID cards, Aadhaar Cards and BPL ration cards.
"We've demanded a special home for children, pension for old sex workers who are forced to beg on the streets and better healthcare facilities through health care card for sex workers, who are prone to high-risk diseases," says Bhola.
Though these sex workers are now exercising their voting rights, they are apprehensive about the fulfilment of their demands.
Requesting anonymity, a brothel owner comments, "It's good that Sibalji has come and assured us of help, but we don't know what his party manifesto has for us. His visit would be worthwhile only if he also does something concrete for us, like he announced a few schemes for us in the past."
A senior sex worker adds, "It's only the party workers who visit us door-to-door asking for our support, whereas, the contesting leaders limit their visits to the ground floor."
She quips, "After all we're considered a taboo in the society and who cares for us after elections get over."
Find latest and upcoming tech gadgets online on Tech2 Gadgets. Get technology news, gadgets reviews & ratings. Popular gadgets including laptop, tablet and mobile specifications, features, prices, comparison.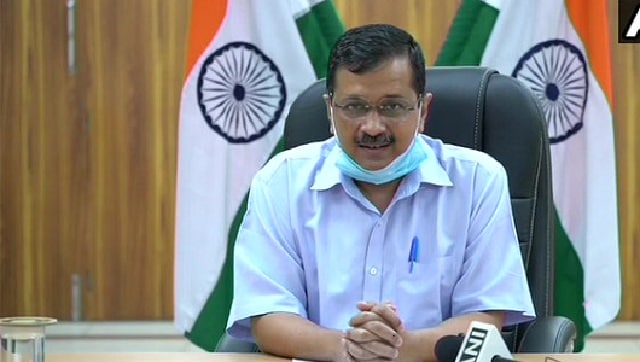 India
The chief minister said that the situation is not as 'terrible' as predicted one month ago, asserting that at present, the number of active coronavirus cases has been decreasing instead of increasing.
India
The ED, in March, had booked suspended AAP councillor Hussain, Islamist group Popular Front of India (PFI) and some others on charges of money laundering and alleged funding of the recent riots in Delhi.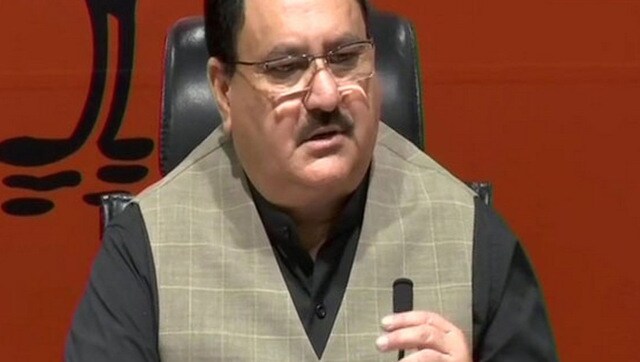 Politics
This is not the first time Nadda has gone after Rahul, or indeed the Gandhi family, but things seem to have escalated in the past few weeks.