What ails Amma? Medical all-clear fails to end guessing job over Jayalalithaa's health
Reports of Tamil Nadu Chief Minister J Jayalalithaa being unwell has been doing rounds of political and media circles for a while now.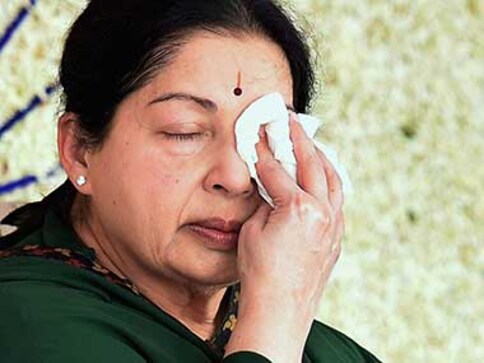 Reports of Tamil Nadu Chief Minister J Jayalalithaa being unwell has been doing rounds of political and media circles for a while now. Most recently, reports said that after complaining of fever and dehydration, Jayalalithaa was admitted to Apollo Hospital in Chennai and was later discharged.
In a statement issued on 24 September, Apollo Hospital said: "The Honourable Chief Minister of Tamil Nadu is under observation. Honourable Madam is on a normal diet."
The rumour mill, meanwhile, started circulating conjectures related to the chief minister's health. According to Chief Operating Officer Subbiah Viswanathan of Apollo Hospitals, social media is circulated false news about her health condition stating that she will be taken abroad for treatment.
"These are totally false and baseless. There is no question of taking her abroad for treatment. There is no necessity at all for this," Viswanathan told PTI.
The fever was brought under control the very next day she was admitted, he said. She was admitted to the hospital on 22 September.
A year on and the talk on Jayalalithaa's health isn't over yet
And even though her supporters can slam those who ask questions, being the chief minister of a state as big as Tamil Nadu, questions will arise when the head of the state goes AWOL.
The first rumours of her ill-health surfaced after she failed to make many public appearances and the DMK issued a statement asking for a full disclosure on what she's suffering from. DMK chief M Karunanidhi alleged there was a lack of transparency in the state with Jayalalithaa unable to perform her duties owing to her illness.
"You please take rest and take care of your health. A chief minister of state should be transparent," Karunanidhi. who isn't the pink of health himself, was quoted as saying in a statement in July 2015. In July, Jayalalithaa slapped a defamation case against Rediff.com for their article "Chennai media knew Jayalalithaa's health is not fine, but kept mum." The complaint claimed that the article, which was unverified, tarnished the chief minister's image.
When it comes to Amma's health, her supporters are blind too. "We fully believe that she will recover and come out of the hospital soon. She has given cycles and laptops to the students, she has started Amma Unavagam (a subsidised food programme) for us, and so nothing will happen to her. No harm will come to her," a party worker was quoted as saying after Jayalalithaa's recent illness. In fact, according to this report in The Newsminute, police barricaded the area around Apollo Hospital in Chennai after Jayalalithaa was admitted. The report further added that patients, visitors, doctors and staff had to alight way before the hospital premises began and walk to the hospital, where Jayalalithaa's security checked them for identification.
"While the main gates were sealed by police, senior citizens were being wheeled into the private hospital from outside the hospital premises. Only ambulances were allowed access through the main gates."
What ails Amma?
Let's start from the beginning. Last year in July, when these reports first surfaced, a Rediff report claimed that the AIADMK supremo was in dire need of a liver transplant and would need to go to Singapore. The article was later pulled down.
A report in Tehelka, at the same time, claimed that Amma might be travelling to Texas for a kidney transplant as a consequence of renal failure caused as a side effect of consuming a drug by the name of Pethidine. The report had added that the chief minister might be suffering from high blood pressure and also diabetes. A report in The Telegraph also claimed that Jayalalithaa needed a kidney transplant and is suffering from gangrene in her toes that could force her to undergo treatment like dialysis at home.
Why can't rumour mills shut up?
Even though in 2016, talks about her health has been considerably less as compared to 2015, concerns over Jayalalithaa's health isn't completely unfounded. After Jayalalithaa was reinstated as the Tamil Nadu chief minister in May 2015, her swearing-in was just 25-minutes-long where she struggled to walk.
She attended the secretariat only twice; the state cabinet had not met even once since she returned as the chief minister and she even inaugurated the Chennai Metro through video conferencing, The Telegraph report added. It also quoted an official as saying that Jayalalithaa was "seen wincing while walking" to her office and had to hold a railing.
In fact, her absenteeism was conspicuous after she returned as the chief minister in May last year.
The health of a political leader, and especially someone who has a massive following like Jayalalithaa, will always make it to public discussions. And when AIADMK workers say "Amma is fine", we don't have much choice but say, "Okay."
First Cricket News
Speaking on Star Sports Network, Gavaskar recalled the highlights of the illustrious IPL career of 'Captain Cool' and how he has brought out the best in his team mates.
First Cricket News
The pacer, who has represented the Proteas in four T20Is, joins the Chennai Super Kings at his base price of Rs 50 lakh.
Explainers
Rahul Gandhi has joined a small 'infamous' club of politicians who have been disqualified as MPs or MLAs after being convicted in a crime. Here's a look at the other prominent names