What Adarsh? On campaign trail, Ashok Chavan is untouched by scandal
Following the former chief minister as he talks of development and people's issues in Nanded.
How does a former chief minister react when a 19-year-old girl stands up at a public meeting and lists three reasons why she cannot become chief minister? We need subjects like computer science here, more buses especially for women students and overall better facilities for students, she contends, refusing to give away the microphone and instead parrying as the Congress's Lok Sabha aspirant from Nanded constituency Ashok Chavan answers her questions patiently.
To his credit, Chavan is not just being a sport.
In the dusty, semi-urban rash of higgledy-piggledy buildings that together form Mudkhed town in this constituency in central Maharashtra, Chavan has just spoken to an audience of about 500 people, mostly students and fresh graduates still looking for jobs, in the town's sole Mangal Karyalaya or marriage hall.
"I have about 30 minutes to take some questions," he says, proceeding to spend the next 50 minutes listening carefully to about a dozen youngsters from the audience, each having more than one question for the former chief minister and currently MLA from Bhokar in Nanded, the Assembly constituency Mudkhed falls in.
Chavan answers each question in complete seriousness. Yes, computer science has got to be introduced. Yes, English-medium education is important to make you competitive n the job market but let me first say that I believe Maharashtrian children must know their mother tongue, so you'll have to learn both languages. No, I don't know if it's possible to provide free English-medium education -- English language schools are non-grant schools that pay their teachers from the fees collected. Yes, the railway phaata (crossing) is an inconvenience, but Mudkhed's residents opposed an underpass that could have been complete by now.
Mukta Pawar, 19, doing her first year Bachelor of Arts in the local college named after Rajiv Gandhi, is a first-time voter. She has little to say about Modi sarkaar or young voters, but she has dreams and she hopes her MP will help fulfil them.
In some ways, Mudkhed typifies the paradoxes of the Congress's rule over the past years. The output of the taluka's banana and sugarcane fields has flourished, the trucks using the macadam road are now 40-tonners, the road resurfaced only three years ago has worn out.
"How many of you use Whatsapp?" Chavan asks at one point. At least 100 hands go up. In a town where there is no semi-decent restaurant to grab a meal, no public toilets, where public transport is always a contentious debate over how many buses the students need, where two trucks on a road will cause a traffic pile-up, almost one quarter of the gathering here uses a data plan on their mobile phones and certainly enjoy their Whatsapp jokes in Marathi.
"Remember, it was Rajiv Gandhi who gave the push for modern telecommunications," Chavan says.
Another question comes from Mazhar, who asks about Urdu medium education. Another boy asks about sports in education. Several young graduates ask about jobs. Chavan's ideas range from placement cells in Mudkhed's colleges to a pilot project for self-employment in the town.
Later, I ask Chavan if the question-answer session is something he does often.
"All the time," he says. "It helps me build relationships with my voters, and I get to understand what their needs are directly from them. Also, as you see on TV debates all the time, people want answers to their questions, they want to be heard. Things have really changed."
Has anyone stood up and asked him to come clean on the Adarsh building scam?
"Never. Adarsh was never an issue."
Those in the audience seem to agree. The Adarsh tower and Mumbai are not just 600 km away, they are light years away from the daily drudgeries in Mudkhed.
Controversially, Chavan in 2009 pushed for and got his way on making Nanded a separate revenue division. That, however, has not necessarily meant immediate development for the district. Nanded, under Chavan's care during his two stints as chief minister, grew rapidly but not in a very planned manner. There are still power outages, the flight connections to Nanded ended abruptly, the general slowdown has affected realty prices here too, price rise and joblessness are major concerns -- not very different from elsewhere in the country, but clearly the apparent uprising against corruption has not reached parts such as Mudkhed.
Chavan knows his constituency very well, answers questions on the railway line and the economy just as well as he responds to concerns about the local road. He also deftly bats away demands for assurances -- the model code of conduct prohibits any announcements or promises for specific projects, he says, offering instead his intention to build policies towards resolving their grouses.
The question-and-answer time slot slightly overshot, Chavan rushes off to his next meeting, with a group of local farmers. After that it's time to head back to Nanded city, where NCP chief Sharad Pawar and Chief Minister Prithviraj Chavan are to address a rally to support his candidature in Nanded.
Two mobile phones ping incessantly in the car, the afternoon sun is blinding, but it looks like he may not have time for a quick break. Thirty thousand people are to gather in Nanded city, it's time to go talk to them.
Find latest and upcoming tech gadgets online on Tech2 Gadgets. Get technology news, gadgets reviews & ratings. Popular gadgets including laptop, tablet and mobile specifications, features, prices, comparison.
India
Maharashtra SSC and HSC exam date: The HSC exams are likely to be held in April, and SSC in May, said state board chairman Dinkar Patil on Monday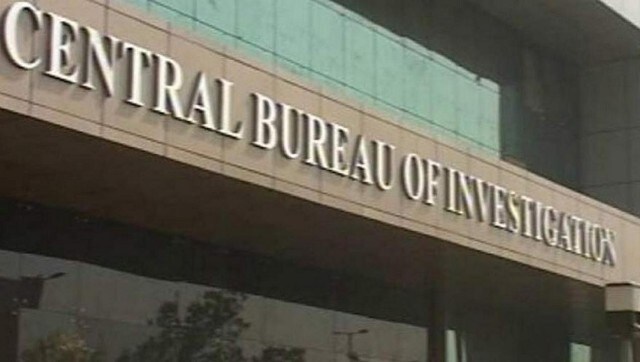 India
The CBI booked deputy superintendents of police RK Rishi and RK Sangwan, Inspector Kapil Dhankad, and Steno Samir Kumar Singh. It also searched the premises of Rishi, who is posted at the CBI Academy, Ghaziabad
India
The advocates for the 89 accused submitted in the court that the applicants had no role to play in the attack and the police had arrested them on mere suspicion