West Bengal 2016: Why I voted Congress for the first time in life
Sans organisation, sans resources, sans muscle power, the Congress-CPM alliance seems to be a reflection of the spontaneous sentiments of people like me.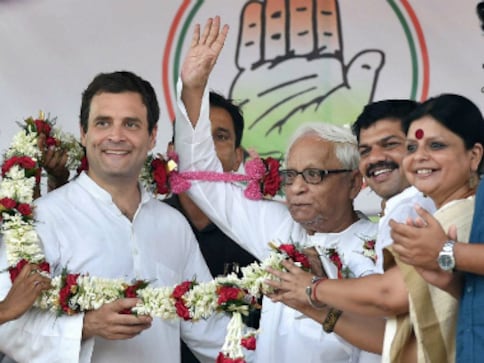 The first time I voted was in 1977. In the historic post-Emergency Lok Sabha elections that Indira Gandhi had decided to go in for, deluded by intelligence agencies that her wish was still the country's command. It was hugely exciting, standing in a long, snaking queue for well over an hour, no one laughing or joking, eyes shuttered, everyone a closed book; it did not feel like a festival at all.
Of course, like most of India, I voted against the Congress and roamed the streets of Kolkata joyously with neighbourhood friends at 2 in the morning when the results were announced over the radio that not just her party but even Indira Gandhi herself and her bilious son Sanjay had been defeated and quite ignominiously. I have never voted for the Congress since, never ever, till this afternoon.
I could have voted in the 1971 Lok Sabha elections too, as I had already reached the voting age, 21 in those days, but I was out of the country then, as I was for the 1972 assembly elections in West Bengal. But I wouldn't have voted for the Congress even if I had been around. Their track record in this state was not inspiring to say the least.
The 60s had ended with two elected non-Congress governments in Bengal, albeit a hodge-podge of unlike-minded parties and inexperienced in governance to boot, being brought down by the shenanigans of Delhi under the thumb of Indira Gandhi. The start of the 70s witnessed the ruthless extermination of bright young firebrands who dared to dream, better known as the Naxalites, first under President's rule and then by the government of Siddhartha Sankar Ray, one of Indira Gandhi's henchmen who would go on to become one of the architects of the Emergency in a few years, but who made his mark by stealing the 1972 elections in Bengal and pioneering the tradition of rigging and poll violence that still plague this state.
Since then there have been so many elections, routinely, dutifully, every five years or so, and I have voted or not, depending on whether I was in town or felt enthused enough to go and stand in line. For instance, the 1987 assembly elections, the Left's ideological erosion was well under way but Rajiv Gandhi came and talked of Calcutta being a dying city and retiring the ageing Jyoti Basu and, like many Bengalis, my 'asmita' was hurt. I went and voted against the Congress with vengeance. The Left continued in its merry, unwholesome ways.
Gradually, the Congress faded away, the Trinamool emerged. Then it happened. At last, in 2011. The Left was booted out, Mamata Banerjee and her Trinamool party or TMC was voted in. No tears were shed for the dear departed, all hopes were vested in the newcomer. Five years down the line, we are having to choose again, to be with Mamata Banerjee or not. And I chose not to. Emphatically. Instead, I voted for a Congress candidate about whom I really know nothing.
In the heart of south Kolkata, ours is a traditionally Congress constituency, Trinamool in recent years. The Left has never won from here except in 1977. So it was no great wrench for the CPM to give up this seat to the Congress in their unofficial seat adjustment or alliance or jote, call it what you will.
Latterly, the BJP has begun making inroads, winning a sizeable chunk of the votes in the 2014 elections, taking everyone, including the candidate (now the governor of Tripura), by surprise. But then, voting for the Hindutva brigade is just not an option for me. Also, with the BJP's prospects of winning being virtually nil, voting for it would really mean voting for the TMC. And that simply cannot be.
To me, Mamata Banerjee stands for all that is wrong with Bengal's polity today. The way she runs the party (complete autocracy bringing in its wake utmost sycophancy); her I-am-the-state attitude (so that all the roads, bridges, flyovers, subsidised rice, etc. in fact all welfare programmes are gifts from "Didi", emasculating local self-governments from panchayats upwards); the use of government funds to further narrow political objectives (like donating money to local boys' clubs who are then deployed for TMC's benefit, so much so that the Election Commission has had to take the unusual step of curbing their activities during this election); her give-them-bread-and-circus mindset (doling out a plethora of government handouts coupled with a surfeit of trumped of fairs and festivals, diverting attention from the lack of a long-term solution to job creation that inevitably leads to cancerous growths like the syndicate raj); her holier-than-thou attitude (making much of wearing white cotton saris and rubber flip-flops which are supposed to seal her claims to be a symbol of honesty even while scams and scandals envelope her followers); claiming to have brought about a change in the state's political culture despite the hooliganism unleashed by her hangers-on, during election time or otherwise – the list can be very long indeed.
So, Ashutosh Chatterjee, the faceless Congress candidate from our constituency, be it. Calling him lightweight would be an understatement. No one even saw him campaigning. His camp office near the polling booth was a mere apology of one, with one red flag and two not-so-young men braving the sun and nary a Congress flag in sight. And he is battling Sovondeb Chatterjee, TMC's sitting MLA, who had himself once spoken out against the growing power of the thugs in his party only to be silenced forthwith but seen as a decent man nevertheless.
It would have been easier of course if I had been living in, say, Behala East, where my vote would have gone to Ambikesh Mahapatra, the Jadavpur University professor who was jailed by Mamata Banerjee's police for forwarding a cartoon featuring the chief minister and her then righthand man Mukul Roy. Pitted against the mayor of Kolkata Sovon Chatterjee, who plays a stellar role in the Narada News videos, Mahapatra makes the choice so stark. But then, it doesn't really matter who the candidate is. As Mamata Banerjee herself has said, forget who is standing from where. "I am the candidate in all 294 constituencies."
True, the Left-Congress alliance is no great panacea. But it is certainly a lesser evil. Fascism saps at our very moral fibre and that is what Mamata Banerjee represents: undiluted, unvarnished fascism. Not unlike India under Indira Gandhi in the Seventies with the saving grace that Mamata Banerjee's writ does not run beyond the borders of Bengal. But within the state there will be more of the same if our Didi is returned to power. We were of course resigned to our fate even a few months back. But the Left-Congress alliance, which had seemed such an unlikely proposition then, has surprisingly been gaining strength as the various phases of the election have unfolded.
Sans organisation, sans resources, sans muscle power (even the suitably dubbed "historic" meeting, where Congress's Rahul Gandhi and CPM's Buddhadev Bhattacharya were framed within one ungainly garland, saw only a modest turnout, no crowds bussed in from all parts of the state, no freebies, nothing), the alliance seems to be a reflection of the spontaneous sentiments of people like me. Gathering courage from each other, taking hesitant steps towards a dream we had not dared to dream even when the elections were announced.
If the unthinkable really does happen on the 19th of May, Bengal will win handsomely. No one will dare take the Bengali voter for granted again. Unlike, say, Kerala or Tamil Nadu or most other states, we have a history of giving excessively long ropes to our governments. The rope may now be cut short to a five-year term only. Above all, it will show that you just can't buy people up by showering largesse without any permanent solution to their ills, a la Mamata Banerjee. If not – it'll be long, uphill road ahead.
Opinion
The solution to the international Khalistani problem, now witnessing a rapid resurgence within Indian borders, is to stem the flow of foreign funds and propaganda with the assistance of fellow democracies
Opinion
The Economist's tone reflects the colonial attitude of its country of origin, Britain, towards an erstwhile subject.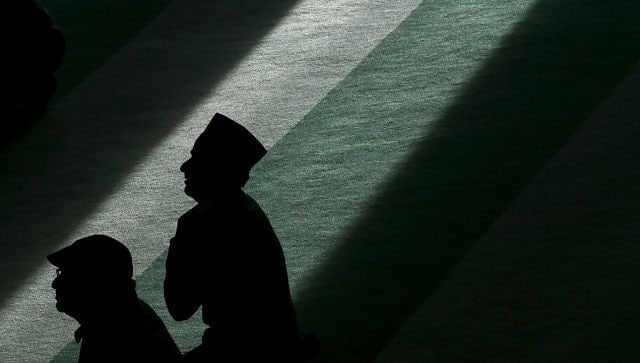 Opinion
We need to realise that religion is a map that helps bring us to the door of spirituality; we can either open the door or wander aimlessly looking for God