Violence, verbal volleys mark crucial fourth phase of West Bengal polls
Over 67 percent voter turnout was recorded till 3 pm in the polling in 49 constituencies under the fourth phase of West Bengal Assembly elections on Monday
Kolkata: The voter turnout in phase four of the the West Bengal Assembly election – in 49 constituencies – was recorded at 78.05 percent on Monday, while more than 230 people were arrested in various poll- related incidents.
Till 3 pm, 67.27 percent voters cast their votes in North 24-Parganas district while the corresponding figure in Howrah was 67.31 percent.
Overall, 67.28 percent voter turnout was recorded for 49 seats in the two districts after polling began at 7 am, officials said.
In North 24-Parganas district, Barrackpore Police Commissioner Niraj Singh told PTI that so far at least 231 persons have been arrested in different poll-related incidents like violation of Section 144, intimidation of voters or booth jamming.
In Howrah, police commissioner DP Singh said there had been no arrests so far but a complaint was lodged against BJP leader Roopa Ganguly who was caught on TV cameras pushing a lady outside a booth at Bamangachi.
She was also seen entering booths, talking to voters and even got involved in heated exchange of words with polling personnel and alleged that Trinamool workers were jamming booth.
Ganguly, who had shot to fame as the Draupadi of Mahabharat TV series on Doordarshan, is fighting from Howrah North seat.
Trinamool candidate and cricketer Laxmi Ratan Shukla has also lodged a complaint against his co-contestant with the Election Commission.
In Dum Dum North constituency, CPM candidate Tanmay Bhattacharya suffered injuries on his hand after stones were hurled at his car.
Four persons were arrested and an FIR has been filed against seven persons, Singh said.
In Beejpur seat, a family of CPM supporters alleged that their three-and-half-year-old girl was beaten up last night following which two were arrested, he said.
West Bengal CPM secretary Surjya Kanta Mishra said, "Unnerved TMC goons targeting all. From the 3.5-year-old child to the Left candidate. Even women were not spared. People will give a rebuff by ousting TMC."
BJP candidate Locket Chatterjee was seen engaging in a war of words with a polling agent in Ariadaha where she went to cast her vote.
In this crucial phase of election, fate of several state ministers will be decided, including those of Finance Minister Amit Mitra, Agriculture Minister Purnendu Basu, Law Minister Chandrima Bhattacharya, Tourism Minister Bratya Basu, Food and Supplies Minister Jyotipriyo Mullick and Agriculture Marketing Minister Aroop Roy.
Former minister Madan Mitra, who has no voting rights as he is in judicial custody in connection with the Saradha chit fund scam, is defending his Kamarhati constituency on a Trinamool ticket.
Other heavyweights include former BCCI president Jagmohan Dalmiya's daughter Vaishali, former Bengal cricket captain Laxmi Ratan Shukla, footballer Dipendu Biswas and Bidhannagar Mayor Sabyasachi Dutta.
An estimated 1.08 crore voters are eligible to exercise their franchise in the polls that will decide the fate of 345 candidates, including 40 women.
In Sundarban islands of North 24 Parganas district, ham radio is the only mode of communication for polling and security personnel with the rest of the country in some of the
remotest corners.
Hundreds of monks of the Ramakrishna Mission and Math order, headquartered in Belur, Howrah, abstained from voting like all previous years, as they do not take part in any activity related to politics.
Voters were seen lining up before 12,500 polling stations since morning to avoid the scorching sun. Kolkata had on Sunday recorded 40.2 degrees Celsius, five degrees above normal, and several districts are reeling under heatwave.
Unprecedented security arrangements have been made and about 90,000 security personnel, including central armed forces, have been deployed by the Election Commission.
Patrolling in the night and patrolling in the rivers are being tried for the first time in this round of elections.
To keep a strict vigil on the law and order situation, five police observers, all of IAS ranks, have been deployed in the two districts.
Besides, another 1,100 mobile surveillance teams are doing additional monitoring work.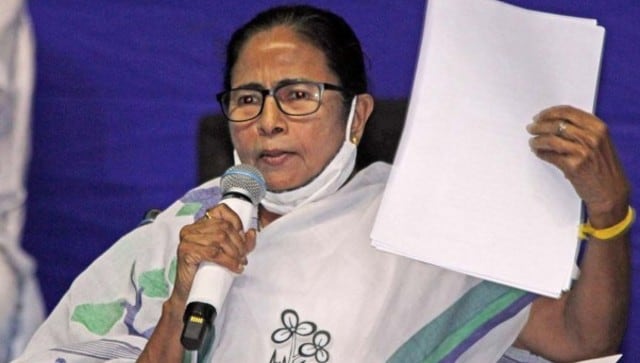 India
In her plea before Calcutta HC, Banerjee accused Adhikari of corrupt practices violating Section 123 of the Representation of the People Act, 1951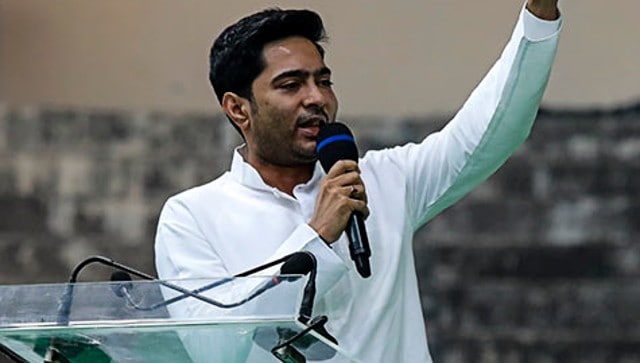 Politics
Banerjee paid visits to state minister Partha Chatterjee, as well as party veterans Subrata Bakshi and Subrata Mukherjee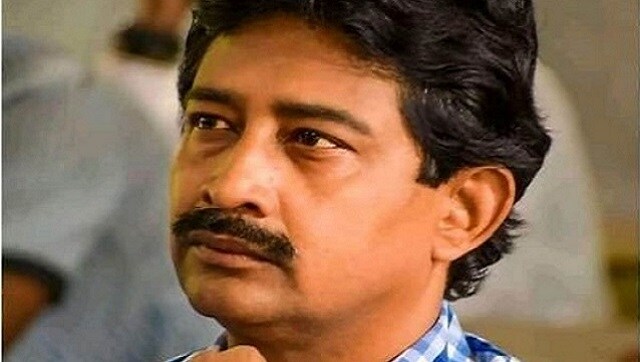 Politics
Banerjee, who unsuccessfully fought the Bengal Assembly polls on BJP ticket, described his meeting with the TMC general secretary as a 'courtesy visit'