West Bengal polls: In battleground Singur, land remains a sensitive issue
Even eight years after Tata Motors 'Nano car project' shifted out to Gujarat, land and industrialsation continue to be the main issues in Singur.
Singur (WB): Even eight years after the shifting out of Tata Motors 'Nano car project' to Gujarat, land and industrialsation continue to be the main issues in this Assembly election at Singur which goes to poll on 30 April.
The bare structure of the Nano plant still stands on the side of National Highway-2 as a mute spectator to the political turmoil triggered by the agitation spearheaded by Mamata Banerjee against 'forcible' land acquisition policy of the previous Left Front government which acted as a catalyst in bringing Trinamool Congress to power in West Bengal.
Apparently to remind the people of Singur that they have missed out on the bus to progress and development with the shifting of the Nano project, the candidate of CPI(M)-Congress alliance, Rabin Deb, campaigned riding on a Nano.
TMC has fielded 83-year-old Rabindranath Bhattacharya, fondly called 'Mastarmoshai' (teacher), who had won the seat defeating his CPI-M rival by nearly 35,000 votes in 2011. TMC had an alliance with the Congress during the 2011 polls.
Keeping in mind that land continues to be a sensitive issue here, Chief Minister Mamata Banerjee during her campaign
in Singur spoke of her government's commitment to return land to the 'unwilling' farmers. Countering her statement, CPI-M state secretary Surya Kanta Mishra said that it was not possible to return the land.
"If our alliance comes to power we will withdraw the case and set up industries here to provide employment to the youth," he stated.
Poll statistics of the 2011 Assembly poll and 2014 Lok Sabha indicated that TMC is better placed in this constituency.
In the 2014 Lok Sabha election, TMC candidate Ratna De Nag had secured over 90,000 votes from the Singur Assembly constituency against her nearest CPI(M) rival Pradip Saha who got 60,655 votes.
Riding on the Modi wave, BJP bagged over 24,000 votes in Singur while the Congress nominee managed to bag a little over 3,600 votes. Even at the panchayat level, the opposition has a meagre presence in Singur. The BJP has fielded Suren Patra from the constituency this time for the polls.
Although TMC faces corruption charges in the wake of Narada sting operation, Bhattacharya has a clean image. "The people here know me. They know what I have done. I am an MLA from here since 2001. I have nothing new to say," he said.
Bhattacharya said, "We also wanted the Nano project but protest was made against the aggressive policy of the CPI(M) and the way they had acquired farmland. Singur has seen a lot of development during the TMC rule," he said.
Poll observers say that one thing which might pose some problem for Bhattacharya is the infighting within the party in the area. They say that Bhattacharya does not enjoy good equation with TMC Singur block president and minister Becharam Manna.
The CPI(M) argues that by driving away the Nano project, entire Bengal has lost an opportunity for industrialisation.
"If Nano project was set up here, not only Singur but entire Bengal would have got the benefit of industrialisation," CPI(M)-Congress alliance candidate Rabin Deb has said.
Deb is leaving no stone unturned to wrest the seat from TMC holding meetings and door-to-door campaign. CPI-M general secretary Sitaram Yechury also campaigned in this constituency.
CPI-M's electoral ally Congress also threw its weight behind state party president Adhir Ranjan Chowdhury by holding campaign meeting here.
Congress president Sonia Gandhi had also addressed an election meeting in support of the Congress and Left candidates at Srirampur, not very far away from Singur.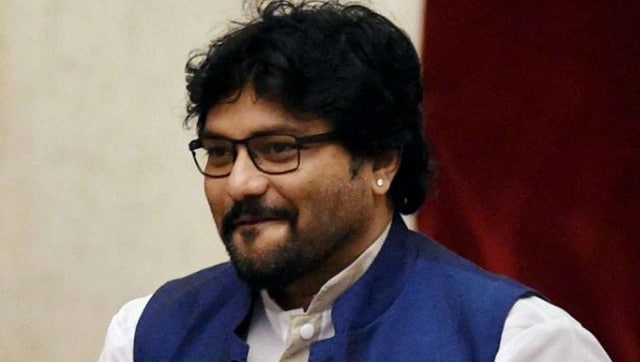 Politics
Supriyo also said he has nothing to prove to anybody, and he has been involved in politics from the grassroots level since becoming an MP in 2014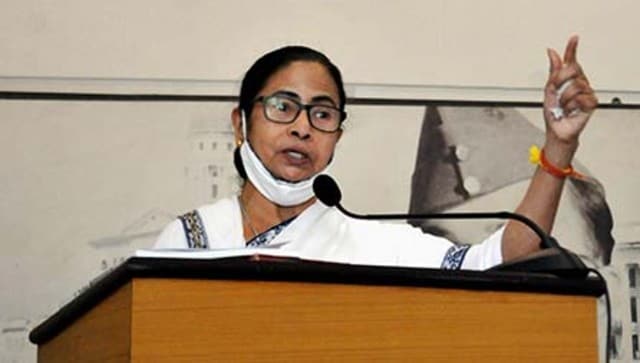 Politics
The TMC supremo is pitted against BJP's Priyanka Tibrewal and Left Front's Srijib Biswas in the 30 September bypoll
Politics
Earlier on Saturday, the home ministry reduced Supriyo's security category from the 'Z' to 'Y' category