West Bengal polls: Ghostbuster EC under scanner in season of 'tacit understandings'
One of the main reasons why polls in West Bengal are spread over an unprecedented six phases is the state's history of electoral violence
Election is a strange animal. During the poll season, the usually surefooted political leaders start suffering from sudden insecurities. They see Banquo's ghost at dinner table, strange apparitions haunt them during even daytime and spirited netas spend most of their energy fighting against the ghouls — real and imaginary.
Suffering the throes of an unpredictable Assembly elections, West Bengal is also witnessing an invasion of phantoms. They are looming large and affecting leaders and ballot boxes as rival parties suddenly accuse each other of hitherto unheard-of "tacit understandings".
Narendra Modi flew in and landed punch after punch on Congress for rivalry with Left in Kerala and 'dosti' in West Bengal. That still is an explicit embrace.
But then he twisted the knife into Mamata Banerjee, accusing her of bonhomie with Congress President Sonia Gandhi and posing for joint photographs during visits to New Delhi. So if Congress and Left were already in an alliance and if the TMC has one hand still in Congress's pocket, then the entire election in West Bengal is one huge tamasha of Goliath proportions and BJP is the only David that can slay it, indicated the Prime Minister.
"Sab miley hue hai ji," said Modi, in an apparent Arvind Kejriwal moment.
The Left and Congress, in turn, accused the BJP of "tacit understanding" with the ruling TMC ostensibly because Union home minister Rajnath Singh, during a rally in Bankura on 6 April, didn't focus on the Narada sting videos in his speech.
"Only bomb-making industry has flourished in Bengal," Rajnath had said, focusing on terror modules active in Bengal. Though he was followed by the Prime Minister who launched a scathing attack on the ruling party and touted TMC as "Terror, Maut, Corruption sarkar" before Arun Jaitley came and accused it of being a "mirror image" of the Left, that still didn't impress CPM and Congress.
They dismissed these barbs as "mere theatrics" and said, firm in belief, that the match is fixed between TMC and BJP. Evidence, or no evidence.
"Whom are they trying to fool? People have already understood that the so-called fight between Mamata Banerjee and Narendra Modi are shadow fights to fool the masses. Their policy is that they will have a friendship in New Delhi and stage a fight in Bengal," CPM state secretary and Opposition leader Surya Kanta Mishra said recently.
It suits the Left and Congress to paint the BJP and TMC in the same corner because they are desperately hoping for a consolidation of anti-incumbency votes and are terrified of BJP eating into their pie. But if this ghost is of the imaginary kind, the one haunting the ballot boxes, polling booths and affecting the voting percentages is not and it shows the Election Commission in poor light.
One of the main reasons why polls in West Bengal are spread over an unprecedented six phases is the state's history of electoral violence. That the TMC in just five years has perfected Left Front's three-decade old practice of violence and large-scale rigging during polls became clear last year when reports of widespread violence emerged during 2015 municipal elections.
TMC goondas and henchmen jammed polling booths, abused and attacked rival party leaders, voters and didn't spare even members of the media. Things came to such a pass that the state election commissioner, Susanta Ranjan Upadhyay, was forced to resign after he was believed to have been intimidated by the ruling establishment into making a U-turn on the poll process in three corporations where fraud and violence were reported, said The Telegraph.
Against this backdrop and fearing a rerun of the hooliganism, the Central Election Commission this time vowed strict measures to control law and order during the Assembly polls and started off by ordering the immediate transfer of 35 officials including four superintendents of police (SP) and a district magistrate last month.
Ghosts, however, are resilient creatures.
It became clear during Part 1 one of the first phase when 18 constituencies ushered in the Assembly polls that the EC's ghostbusters have failed to banish the specter from raiding ballot boxes. During the first phase of polling on 4 April, many booths saw a mysterious spike in the number of votes and in some cases, 100 percent voter turnout was recorded.
In Booth No.18 of a West Midnapore village in Binpur constituency, all 331 voters cast their ballots. While the belief of the villagers in democratic process is commendable, it is hard to explain how one dead man and at least three absent residents managed to exercise their voting rights.
Local TV channels showed footage of central forces catching a moment of rest under the shadow of trees to counter the hot summer as state police, whose presence in the booth is expressly forbidden, going at their job with admirable sense of duty.
There were reports that in some booths, police were either accompanying voters, taking records or even facilitating their entry in clear violation of EC's electoral norms.
Predictably the opposition raised a stink forcing the EC, which was coming increasingly under the scanner, to announce even stricter measures as voting kicked off for Part 2 of first phase on Monday.
As Left Front and Congress announced their displeasure over the EC's handling of affairs on 4 April, the panel on Sunday announced a slew of steps including appointing 23 general observers, eight police observers and 1,519 micro observers. The EC said some booths will have webcams and CCTV cameras for better surveillance. There were reports that 176 companies of central forces will be deployed in "sensitive booths" of West Midnapore alone, leaving 160 for other two districts.
That was the promise, at least.
As polling began in 31 constituencies spread over three districts in Part 2 of the opening phase in Bengal where 70 lakh voters will decide the fate of some heavyweight opposition leaders including state CPM leader Surya Kanta Mishra, BJP state president Dilip Ghosh and Congress heavyweight Manas Bhuiyan, the familiar scene of violence returned.
Till about 1.30pm in the afternoon, reports of violence kept pouring in from different parts of the state amid 60 per cent voter turnout.
In Bankura's Sonamukhi constituency, an unidentified man was seen roaming around with an open revolver; live crude bombs were recovered from Jamuria in Asansol; a CPM polling agent in Gopalpur was hospitalised after he was beaten up in Gopalpur area of Chandrakona and in Ghatal, state cops were once again seen presiding over in booths with central forces nowhere to be found.
In just three hours of polling since 7 am in the morning, the EC received 573 complaints of electoral malpractices and violence. The number would obviously go up till voting is concluded.
Unidentified gunman moving around in Sonamukhi, assembly constituency in Bankura district of West Bengal. pic.twitter.com/fT9Ca6qIQl

— ANI (@ANI_news) April 11, 2016
Two bags with crude bombs in them found in Jamuria (Asansol,West Bengal). Police team present at the spot. pic.twitter.com/fE8sbKkHsN

— ANI (@ANI_news) April 11, 2016
#BREAKING West Bengal: TMC-CPM cadres clash in Jamuria; 5 CPM workers & booth agent beaten up allegedly by TMC workers

— TIMES NOW (@TimesNow) April 11, 2016
These incidents raise uncomfortable questions about the role of EC and what seems as its failure so far to rein in violence, rigging and ensure free and fair elections in a state notorious for bloodshed despite the might of central forces at its command.
Inevitably, this has also led to the opposition seeing another phantom. Central forces are extremely organised, disciplined units, they say. If the forces are not being able to their job properly, that can only mean that their hands were tied. Who tied their hands, they ask. Is it not true that by going soft on TMC, the BJP stands to gain in Parliament where they need Mamata Banerjee's support, they pose.
Bengalis love their fish, sweets and ghosts.
India
The Trinamool party, encouraged by its landslide victory in the Bengal Assembly polls this year, has now set eyes on the two BJP-ruled states in the Northeast - Assam and Tripura
Politics
Tibrewal, a lawyer by profession, is one of the petitioners in the post-poll violence cases against the TMC government in the Calcutta High Court.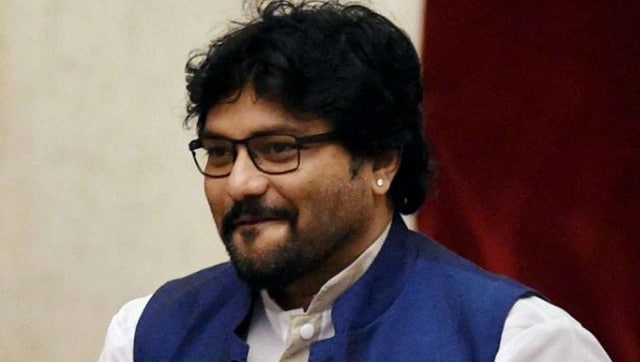 Politics
Mamata Banerjee is an iconic leader and she has shown the country that she definitely has an important role in 2024, says Babul Supriyo